All Aboard - congregation and charity partner buy canal boat
Published on 26 February 2021
A church congregation and a charity have teamed up to buy a 60-ft canal boat for spiritual and educational pursuits.
Polwarth Parish Church in Edinburgh and People Know How are confident that the vessel, named All Aboard, will serve as a safe space to gather, socialise and improve wellbeing and community cohesion.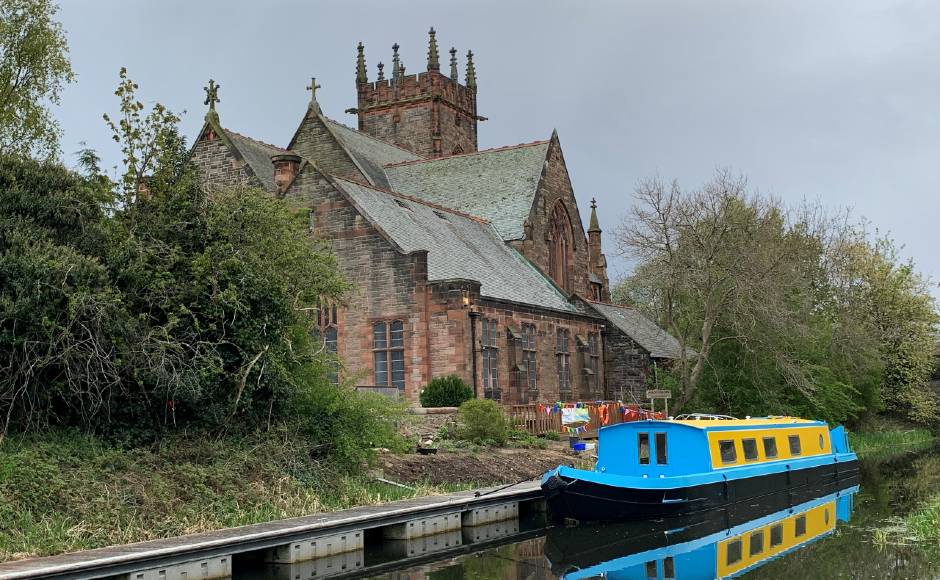 It was built by The New & Used Boat Company in Droitwich in Worcestershire, England and craned into the Union Canal at Wester Hailes and moored outside the church.
The yellow, white and blue wide-beam canal boat has been custom designed inside with a galley kitchen, toilet, flexible social space and is wheelchair accessible.
Mental health
It will undergo stringent tests and should be fully operational by the summer if COVID-19 restrictions allow which means it could be potentially used as an alternative to the church building for wedding ceremonies.
The boat is jointly owned by Polwarth Parish Church and People Know How, a social innovation charity that addresses social issues and seeks to empower individuals and organisations to realise their true potential.
Minister, Rev Jack Holt, said the congregation has been working towards buying a vessel to sail up and down the canal, which connects Edinburgh to Falkirk, for nearly 10 years.
He said it will be used by the charity during the week and the church in the evenings and weekends as a "major" part of mission outreach work but will not be for hire.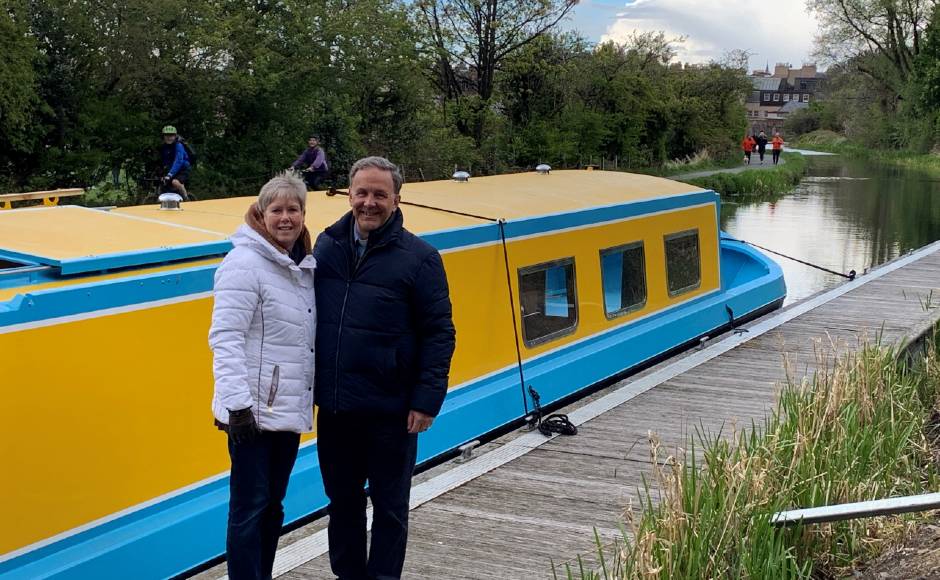 Mr Holt said: "When two of our members, Maureen and Sheena Bowman, suggested in 2011 that the church should get a boat, everyone thought that was a pipe dream.
"But I was convinced it was possible and I am delighted that the vision has come to reality and we can start to plan how it can be used by us and other churches from different denominations in the future.
"We decided on a wide-beam boat to provide the maximum amount of uncluttered interior space which would be accessible by all.
"The exterior colour reflects the branding of the All Aboard project, which has been designed to highlight the importance of blue and green spaces.
"It will be eye catching and we want people to see it and recognise it as a resource to be used by the community."
Calming experience
Mr Holt said the COVID-19 pandemic lockdown has exacerbated Scotland's mental health crisis and that he hoped that sailing up and down the canal would be a "calming experience."
"Polwarth Parish Church is committed to being a place of wholeness and wellbeing and we encourage people to come and sit in our gardens," he explained.
"The pace of the boat is slow – around 4mph - and travelling along the canal through the city into the countryside should provide a sense of peace and calm and create an atmosphere in which we can help support and encourage people who are struggling."
Mr Holt said the congregation, which secured a £33,785 for the project from the Church of Scotland's Go For It fund, has a working relationship with CrossReach, the operating name of the Kirk's Social Care Council, which runs mental health support services.
"We hope that staff there will be able to steer people towards us and we can support the fantastic work that they do," he added.
Eye catching
Mr Holt said the congregation has been fundraising to buy the £89,000 boat for years but the project took off when People Know How officially got involved in June 2019 and secured grant funding.
The partners have recruited Anna Philbrick to the full-time post of All Aboard Co-ordinator who is responsible for the day to day management of the project and canal boat.
It will initially be a three-year post due to the funding in place which will also be used to cover the cost of training a volunteer crew every year.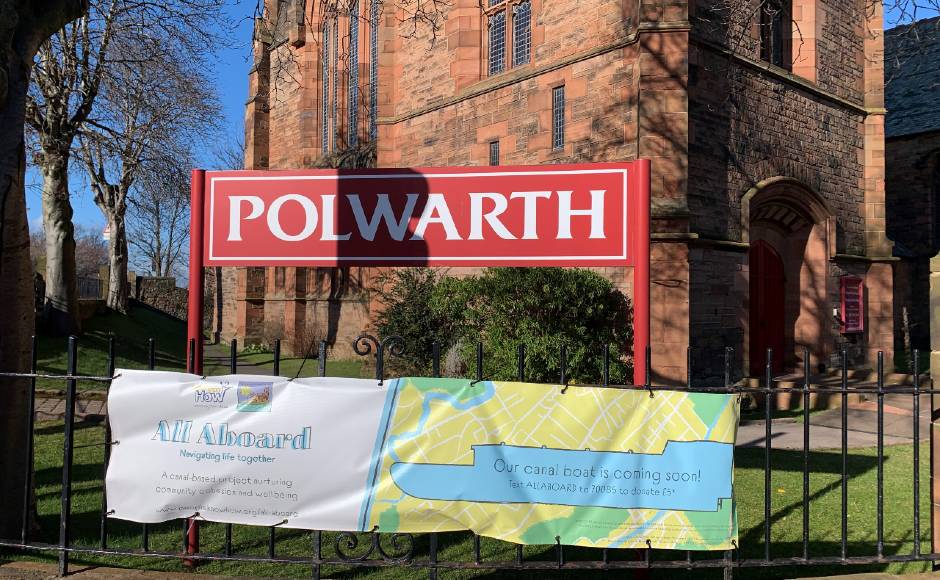 Glenn Liddall, chief executive and founder of People Know How, said the partnership project encapsulates a "common ambition to bring opportunities for wellbeing to the community".
"We're over the moon that we have been able to purchase this boat and can't wait to launch her in the Union Canal and welcome people All Aboard," he added.
"Social innovation is at the heart of all that we do at People Know How, and our All Aboard canal boat will bring that to the canal," he added.
A pilot programme in 2019 was run jointly by People Know How and Polwarth Parish Church and was funded by a grant from Go For It.
Volunteers
Mr Liddall said: "The pilot tested and demonstrated the importance of our aims to provide a space for wellbeing and community cohesion and the response we received from participants was overwhelmingly positive.
"Since then we have been collaborating with other canal-based organisations such as Re-Union and Sorted to continue engaging with the community and running projects along the canal.
"In doing so we have been building our learning, listening to the community and fundraising towards the purchase of our own boat.
"The boat will also host People Know How's projects supporting children, young people, families and adults, while providing work or volunteering experience for those who support us to maintain the boat."
The "All Aboard" project has been recognised in the House of Commons.
*This article was updated on the 6th of May, 2021 after the launch of the boat.