What's in the name of a Scottish village - a discovery by a Kirk minister
Published on 7 February 2020
Today is the 38th day of the year and Strontium is the 38th element on the Periodic Table.
Former Moderator of the General Assembly of the Church of Scotland, Very Rev Professor John Walker, unearthed the mineral which came to be known as strontianite from which the element Strontium was later discovered.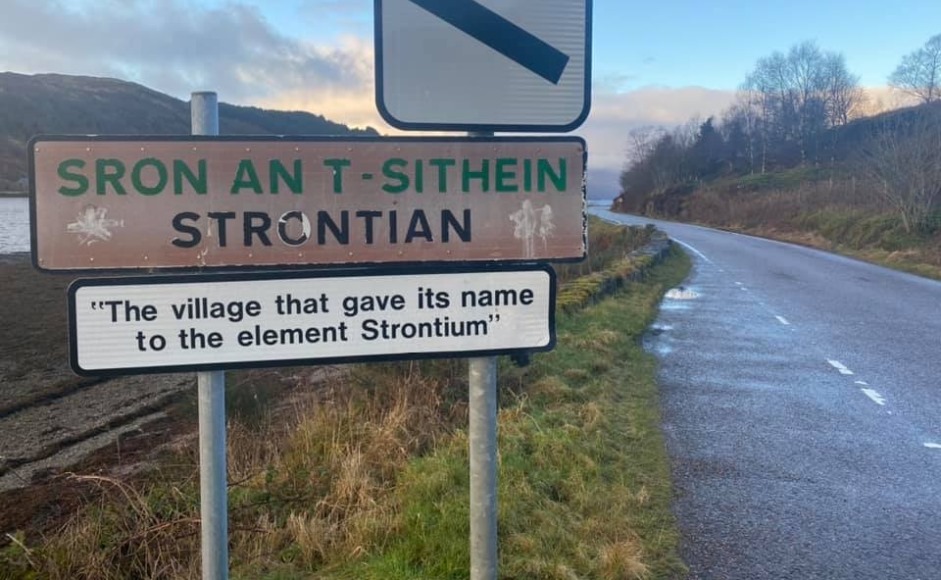 The discovery in the Lochaber area of the Highlands by the renowned lay naturalist, joint founder of the Royal Society of Edinburgh, in the 1760s-1770s, puts Strontian as the only UK place name on the Periodic Table.
Dr Murdo Macdonald, policy officer with the Kirk's Society, Religion and Technology Project, said: "Science and faith work together.
"This illustrates again the positive relationship that the Church of Scotland has long had with science- which continues today through the work of SRT which is celebrating its 50th anniversary this year.
"As Albert Einstein said 'science without religion is lame; religion without science is blind'.
"Many great scientists of the past from Isaac Newton and Gregor Mendel to Scotland's own James Clerk- Maxwell- were people of faith.
"Today people like climate scientist Katharine Hayhoe and Francis Collins, head of the human genome project, are open about their faith."
The current minister at Morvern, Ardgour and Strontian - Church of Scotland is Rev Donald McCorkindale.