Tartan Pimpernel helped soldier captured at St Valery escape France
Published on 12 June 2020
An Army officer captured at St Valery-en-Caux 80 years ago today escaped Nazi occupied France with the help of a "courageous and fearless" Church of Scotland minister.
Captain Derek Lang was spirited out of the country on a ship to Beirut, Lebanon by Rev Dr Donald Caskie, who was known as the Tartan Pimpernel and saved more than 2,000 men during the Second World War.
The officer, who later became Lieutenant General Sir Derek Lang, was among 10,000 soldiers from the 51st Highland Division, mostly Scots, who were captured at St Valéry-en-Caux in Normandy on June 12, 1940.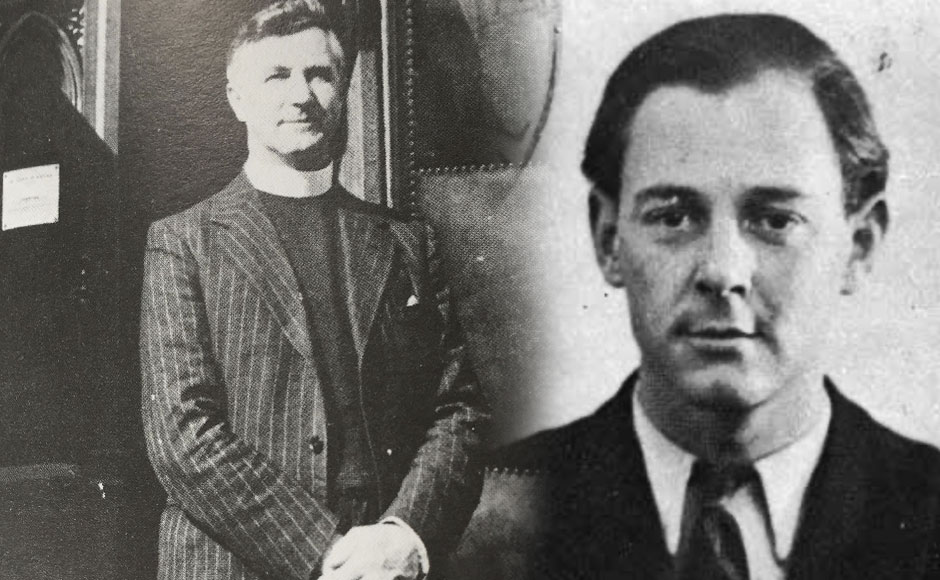 They had continued the fight on the continent in support of the French after the Dunkirk evacuations had been completed and became trapped in the coastal town by General Erwin Rommel's 7th Panzer Division.
Heavy rain and thick fog kept the Royal Navy far out in the English Channel and General Victor Fortune, commander of the 51st Highland Division, was unable to contact the rescuers and took the decision to surrender.
Stowed away on a ship
Sir Derek's daughter, Sarah Hunt, said: "My father escaped fairly soon after the capture at St Valery in 1940 and was captured again a couple of days later.
"He was marched to Belgium, near the German border, and he and few others managed to jump from the battlements of the prison barracks at Tournai and escaped.
"He was hidden and helped by French people from all walks of life, something that my father was enormously grateful for.
"One way or another he managed to get to Marseille where he met Donald Caskie who ran a Seamen's Mission and he eventually got stowed away on a ship and lived to see another day."
Sir Derek made his way to Palestine, served in Egypt, Eritrea and eventually returned to Britain and helped prepare Allied troops for the D-Day landings in 1944.
Not long after the Normandy invasion, he liberated St Valery-en-Caux as the commanding officer of the 5th Cameron Highlanders.
Double life
Sir Derek, who was Commander-in-Chief Scotland (1966-69) and Governor of Edinburgh Castle, wrote a book about his wartime exploits called "Return to St Valéry" which was published in 1975.
In it he recounts meeting Dr Caskie at the Seamen's Mission which had a dormitory for 50 to 60 people, a billiard room, meeting rooms and a small chapel.
The minister was leading the Scots Kirk in Paris when the Germans invaded France in 1940 and was forced to flee the city.
He decided not to return home to Scotland because he felt he would be more use to the war effort if he stayed in France.
Dr Caskie, a crofter's son from Islay in the Inner Hebrides, headed to Marseille where his official role was that of a Padre, providing pastoral support to British civilians.
But in reality he lived a double life and secretly worked with the Resistance to liberate Allied troops under the noses of German and Italian spies and French Fascist paramilitaries.
Sir Derek, who was commissioned in to the Queen's Own Cameron Highlanders in 1933 and awarded the Military Cross for his service during the war, wrote: "He was one of the most courageous and delightful characters I have ever met.
"He worked fearlessly and untiringly for anyone who came into his mission hostel.
"We went to the mission as often as we could as this was the one place where we could meet friends, but as unregistered escapees we had to be careful as the place was naturally kept under constant surveillance.
"It was there that I met a Quartermaster Sergeant of my own Regiment and learned with some pride that there were no less than 18 other Cameron Highlanders who had made it this far and were waiting for their chance to move on further."
Sir Derek revealed that Dr Caskie, who was nicknamed the Tartan Pimpernel by the BBC, ensured that families in Britain were aware that their loved ones were still alive.
"One of his special cares was to pass on the names of any British subjects he came across by simple code to the Church of Scotland in Edinburgh who in turn communicated with their families," he wrote.
Sir Derek also wrote the forward for a print of the minister's book about his wartime exploits, titled the Tartan Pimpernel .
"We met again after the war when I was able to thank him and pay tribute to him publicly for what he did for me and others," said Sir Derek who described the minister as a "wonderful" man.
"I still have the letter the Church of Scotland wrote to my parents telling them I was safe.
"I even received a letter of relief and gratitude from my mother via him before I left the south of France.
"Evil in war produces heroes and Donald Caskie is one of these."
Sir Derek died in 2001 at the age of 87 and the letter from the Church of Scotland is amongst the Lang family possessions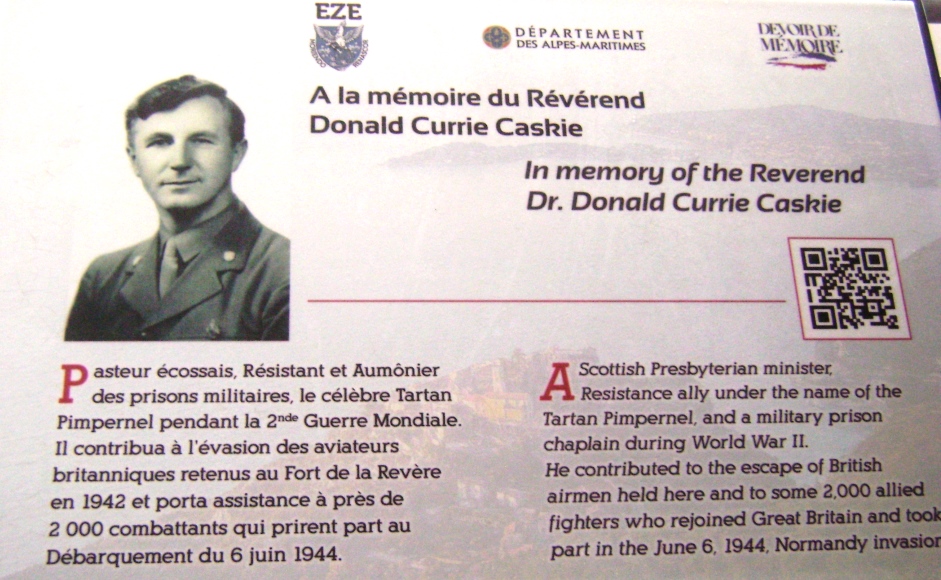 Dr Caskie, whose codename was Monsieur Le Canard - Donald Duck -was recruited by British Intelligence officers and told that his mission was the last link of a chain of safe houses that they had set up, which stretched from the beaches of Dunkirk to Marseille.
He was eventually arrested and imprisoned by the Gestapo and sentenced to death.
The minister's life was only saved through the intervention of a German pastor and he spent the rest of the war in a Prisoner of War camp.
Honoured in France
Last October, a memorial plaque was unveiled outside a former military fort near Nice in the south of France in honour of Dr Caskie who helped PoWs escape through the sewer system.
The minister's nephew Tom Caskie, who gifted his uncle's Bible to the Scots Kirk, attended the ceremony at Fort de la Revere at Eze and said he was "bursting with pride."
Dr Caskie died in 1983 at the age of 81 and was laid to rest in the family grave at Bowmore.
His medals are on display at nearby Kilarrow Parish Church.