Sutherland church appoints first full-time minister in 18 years
A minister has been appointed to lead a Sutherland church that has been vacant for 18 years.
Rev Iain MacLeod said he was delighted to have been inducted to serve the congregation of Assynt and Stoer in Lochinver.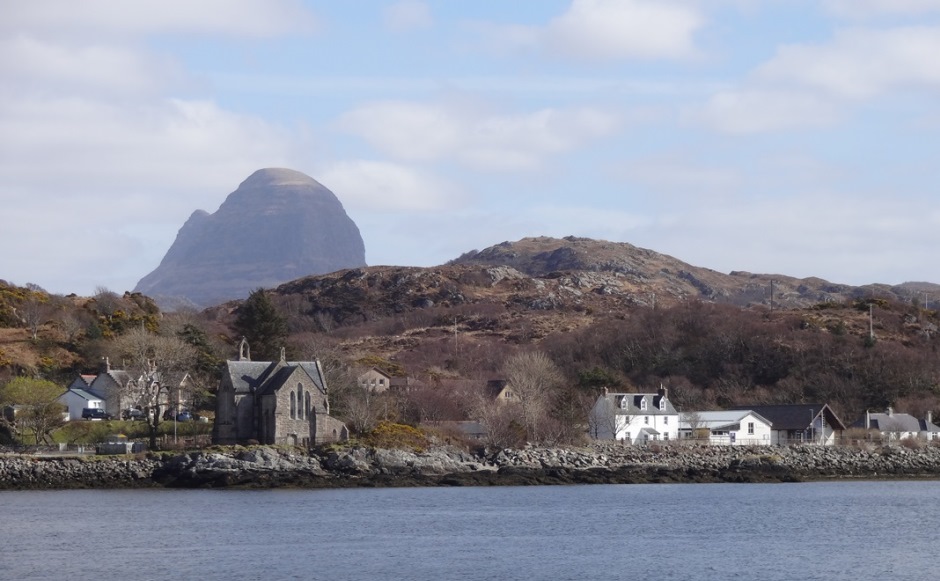 The occasion was bittersweet due to the Coronavirus lockdown and had to be carried out via video conferencing platform, Zoom.
More than 100 people watched as Mr MacLeod, who has transferred from Ordained Local Ministry (OLM) to Ministry of Word and Sacrament, committed himself to the congregation from his home in Glasgow.
He said being inducted over Zoom on May 1 was unusual but the silver lining was that friends and family were able to share in the "uplifting" service.
God's calling
Mr MacLeod said: "I was initially expecting to serve as a full-time minister of word and sacrament at a busy city church, but God had other plans.
"Although I have family links to Lewis and Harris, I have never been to Sutherland before and the parish profile in Lochinver really struck a chord with my wife Mary and I.
"We had a sense that this was the place that God was calling us to.
"I also sense the expectancy and excitement from the congregation who are looking forward to having a full-time minister working in their community."
Mr MacLeod, formerly Director of Human Resources with The Faith Mission in Edinburgh, has a background in sales and marketing and financial services.
Ordained as an OLM in 2012, he was latterly the Interim Moderator and Locum at Knightswood St Margaret's Parish Church in Glasgow.
Community engagement
Mr MacLeod said his first priority as parish minister is to engage with local people and start to build relationships.
"The congregation was fortunate that they had Interim Moderator, Rev John MacPherson, who was prepared to come back and forth from his own parish at Scourie in Sutherland and supported them magnificently," he added.
"He kept them together and after 18 years without a full-time minister, you would think they would be discouraged but they are very outward focused, outreach orientated and active.
"The church is connected to the local community in ways that are quite amazing."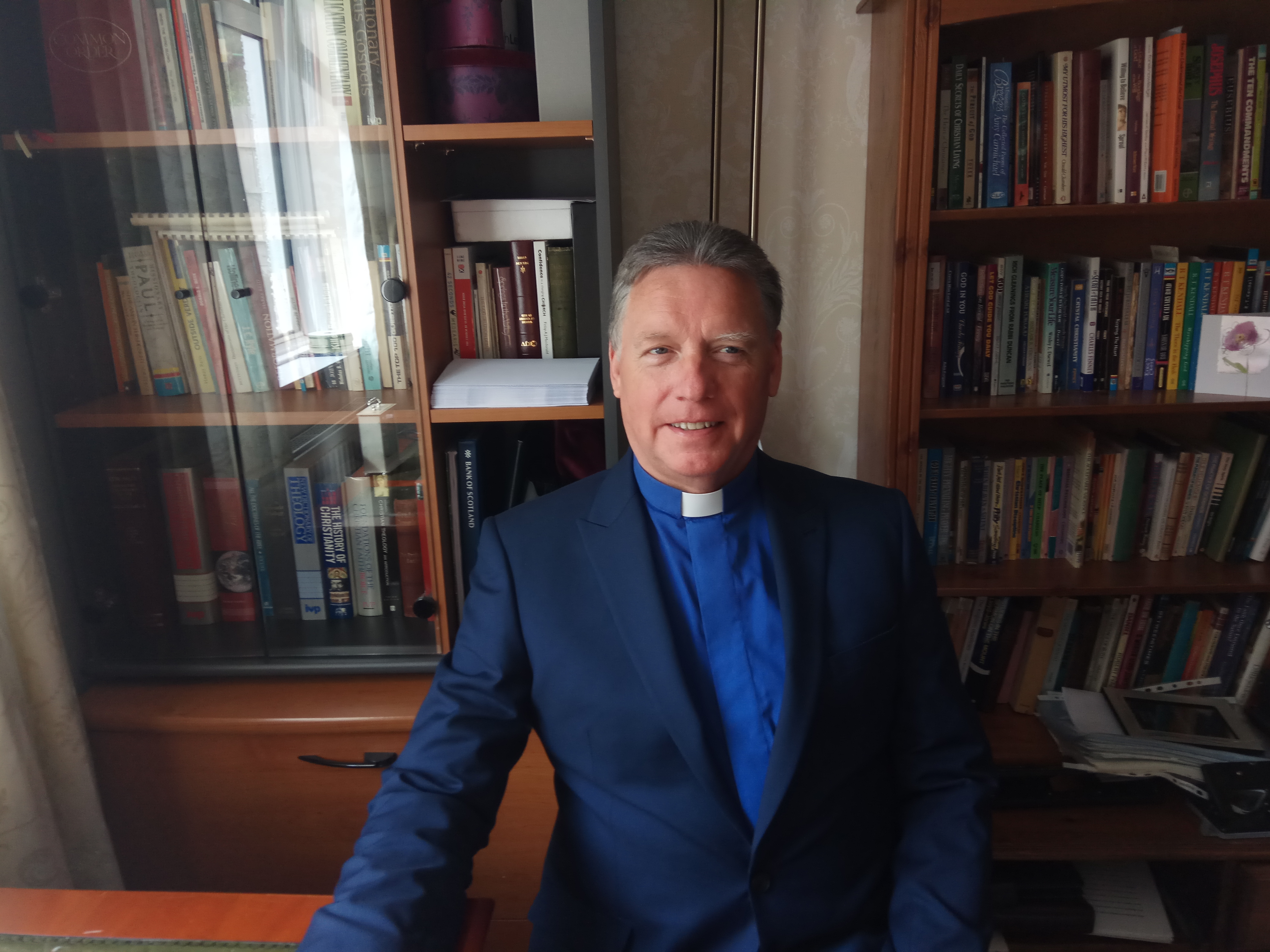 The building, which sits on the seafront, is cruciform in shape and was originally a Church of England church in Nairn near Inverness.
Built in 1845, It became surplus to requirements in the early 20th century and was earmarked for demolition.
It was saved and transported brick by brick to Lochinver, presumably by sea, and rebuilt under an architect called John Robertson and opened in 1903.
Online services
Mr MacLeod said: "This part of the church's history really spoke to me because my arrival signals rebuilding in a way."
The minister held his first online service for his new congregation on Sunday and plans to hold a virtual prayer event on Wednesdays.
He said he cannot wait to move to the picturesque village once the lockdown restrictions are lifted.
Mr MacLeod, who graduated with a BA in Theological Studies in 2018 from Highland Theological College (HTC) in Dingwall was inducted into his charge by another HTC graduate, Rev Andrea Boyes, Moderator of the Presbytery of Sutherland.
Ken Hamilton, an elder at Assynt and Stoer Parish Church, said the congregation is very much looking forward to the day when Mr MacLeod, takes his place in the pulpit.
"We have been praying for a new full-time minister every week since 2002 and Iain's induction is a wonderful answer to prayer," he added.
"The person that God has brought us is the right person for the church at this time and he will be very well received by people in the village.
"We would like to thank John MacPherson for all that he has done for us over the last 18 years as our interim moderator, we are very appreciative."
The congregation plans to hold a celebratory service for Mr MacLeod when he and his wife eventually arrive in Lochinver once lockdown restrictions are lifted.