Seeking disciples of Jesus for the role of a lifetime
Published on 11 February 2020
If you would like to take part in a UK-wide Christian event that will bring to life the greatest story ever told, Hamilton-based Drama Kirk would love to hear from you.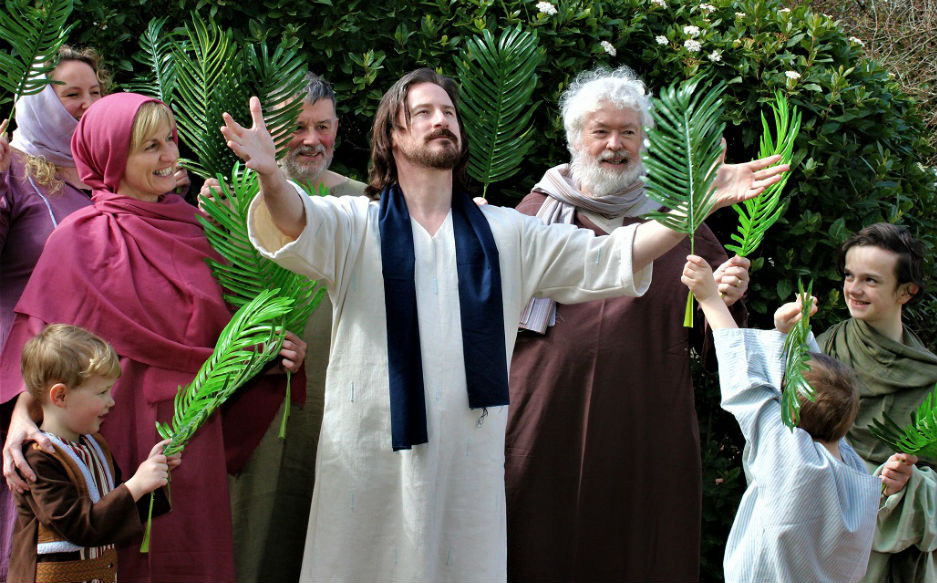 Drama Kirk will be staging The Passion this Easter and director Liz Blackman is looking for six people to join the cast as disciples.
Mrs Blackman said: "We need local amateur and professional actors to take on key roles in The Passion, from disciples to Roman soldiers.
"Help is also needed in all other aspects of this community project, from set building and painting, to stewarding, costumes and publicity."
As well as being staged in Hamilton, the Wintershall production will take place simultaneously across the UK and in Trafalgar Square, which regularly attracts 20,000 spectators, on Good Friday.
Featuring realistic scenes and a moving crucifixion and resurrection, The Passion's message of salvation embraces all denominations and is for those of all faiths and none.
Uplifting
Professional actor Nicholas Elliott, who will reprise the role of Jesus for the third time, described taking part in the performance as "uplifting".
"The Passion feels like something you can't turn your back on - it's important work with a wide reach," he said.
"It's biblical stories so people can be a little surprised at how fun it can be to take part.
"There's a lot of camaraderie in theatre - we're a bit like a family.
"A highlight has been getting to know people."
As part of the preparations Drama Kirk are welcoming Charlotte De Klee, Wintershall's producer, to next week's rehearsal and Mrs Blackman says she is "delighted" that Ms De Klee will take time to support Scotland's only production of The Passion.
Drama Kirk are dedicated to bringing the Bible to life through theatre and have previously staged three previous Passion Plays in Lanarkshire.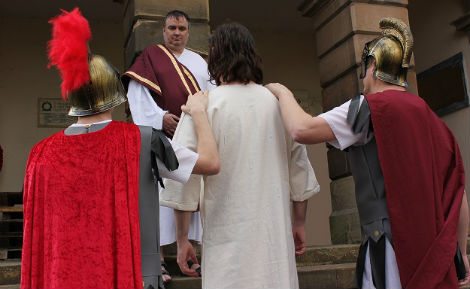 In 2018 their full-scale production, which took place across the town centre of Hamilton, was watched by around 1,000 people.
As well as the annual Passion Play, Drama Kirk produce a community nativity, a dramatized walk and a series of dramatized bible studies.
Unique opportunity
Rev Ross Blackman, minister of Hamilton Old Parish Church, said "This is a unique opportunity to engage with the community through bringing the Gospel to life in our streets.
"We look forward to bringing the wonderful Wintershall script to Scotland as part of the One Good Friday project."
Drama Kirk rehearse on Tuesday nights in Hamilton Old Parish Church from 7pm to 9pm. All are welcome.
The group is supported by a main grant from the Church of Scotland's Go For It Fund.