"Rewilding the Church" author came to faith after ice climb ordeal
Published on 13 August 2020
The author of a new book which explores new ways of responding to the call of Jesus came to faith after a near death experience while ice climbing in Norway.
Steve Aisthorpe, who argues that the church has become domesticated, revealed that he prayed to God for help when he lost his strength near the top of a cliff as light began to fade.
He was hanging on his ice axes and feared that he could fall to his death and take his climbing companion with him.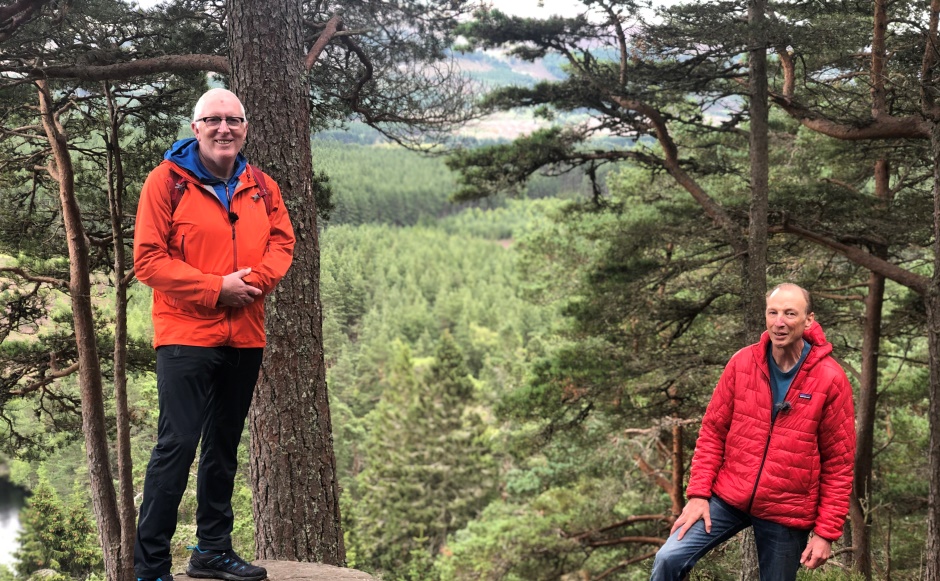 Mr Aisthorpe said he put his trust in God for the first time and managed to scale what was the steepest section of the ice cliff with new found strength that was "not his own".
The Church of Scotland mission development worker recalled the terrifying incident in the latest episode of "It's a Fair Question" with Rt Rev Dr Martin Fair, Moderator of the General Assembly.
The pair met in the Cairngorms in the Highlands near the author's home to discuss his compelling and insightful book, 'Rewilding the Church'.
It uses the metaphor of rewilding – allowing natural forces to 'take the driving seat' – to inspire people to rediscover the adventure of following Jesus and to challenge domesticated or risk-averse expressions of church.
Dr Fair, a keen hill walker and mountaineer himself, said: "If I had a difficult mountain ascent facing me, there's no one I'd rather have as my guide than Steve Aisthorpe.
"And having worked with him and read his first book, The Invisible Church, there are few others I'd rather have as a guide into the unknown territory of what lies ahead for the Church.
"This book confirms that Steve is a reliable and astute guide."
Resurrection power
Mr Aisthorpe, who made headlines around the world in 2018 after the bodies of two climber friends were found in the Himalayas 30 years after they went missing, said he was an atheist until his early 20s and the incident in Norway marked a "turning point" in his life.
He described Jesus as a compelling person who speaks with wisdom and acts with courage.
Mr Aisthorpe said: "At the heart of the church is what Paul called an immeasurable power.
"It's the very same power that brought Jesus back from the dead.
Follow Jesus
"Resurrection power is at the heart of our faith and so the church too has this bounce back ability and we see it at work in nature.
"When we let go, when we step back and we let nature do its thing.
"And I guess I'm proposing in the book that we need to be a bit less heavy on the management of church and focus more on following Jesus and see what emerges from that."