"Prayer Stations" erected in Edinburgh church garden
An Edinburgh church has set up "Prayer Stations" in its idyllic garden as an alternative to using the building which is still closed due to the COVID-19 pandemic.
The Kirk Session at St Michael's Parish Church is encouraging people to "stop and breathe" and appreciate the beauty of God's creation amongst the flowers and trees.
Nine boards have been planted around the handsome building on Slateford Road which invite walkers to reflect on life and the teachings of the Scriptures.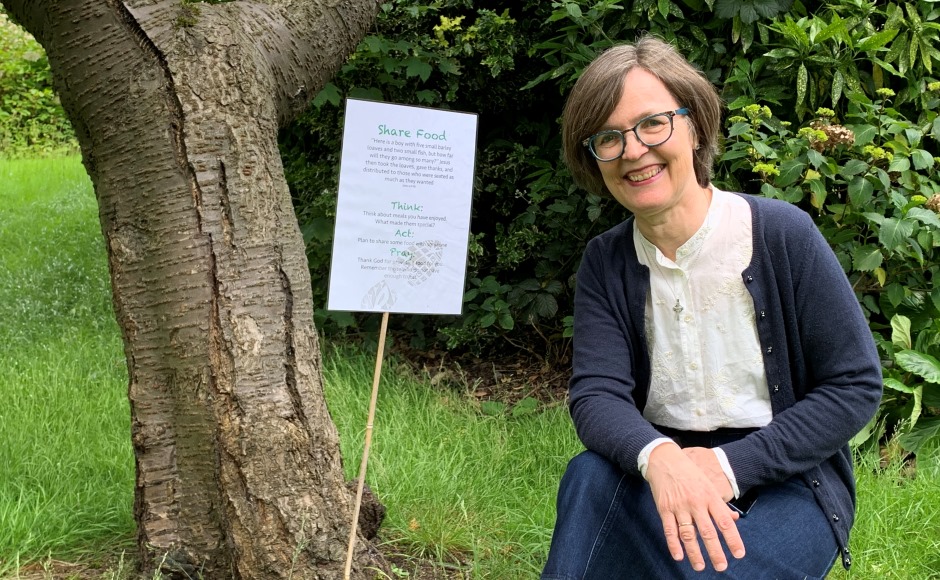 They include a Bible verse, a thought to ponder, a call to action such as "pick up a rock or pour some water" and a prayer.
Rev Andrea Price, minister of St Michael's Parish Church, said: "The garden is in full bloom and looking lovely but the church building is still closed due to lockdown.
"We thought it is important to enable and encourage people to pray and with everyone going out for walks, we thought it would be nice to have Prayer Stations in the garden to give people a reason to stop and ponder."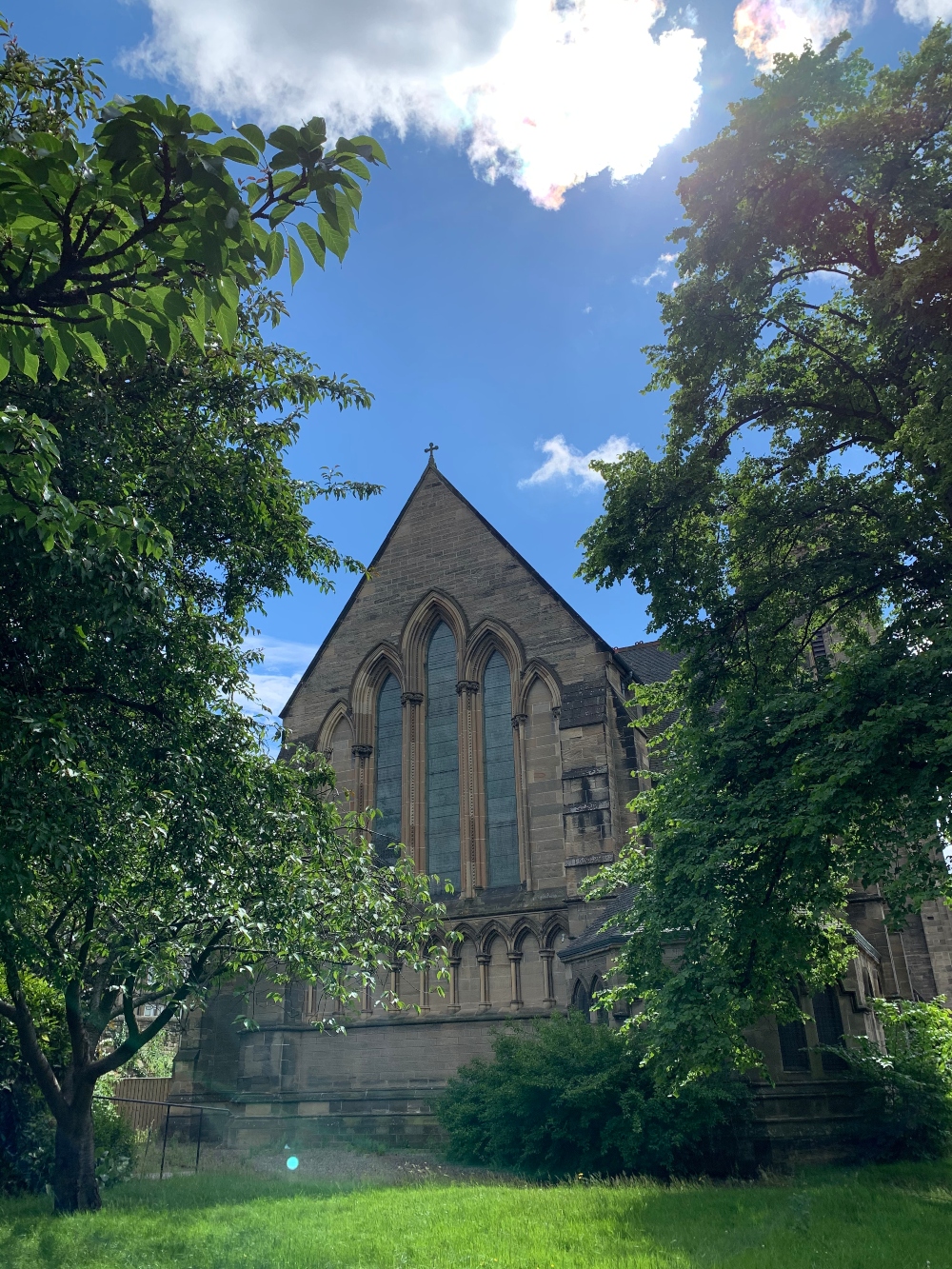 Reflection
One of the Prayer Stations encourages people to share food.
The Bible verse reads: "Here is a boy with five small barley loaves and two small fish but how far will they go among so many?
"Jesus then took the loaves, gave thanks and distributed to those who were seated as much as they wanted."
Think: Think about meals you have enjoyed. What made them special?
Act: Plan to share some food with someone.
Pray: Thank God for providing food for you and remember those who do not have enough to eat.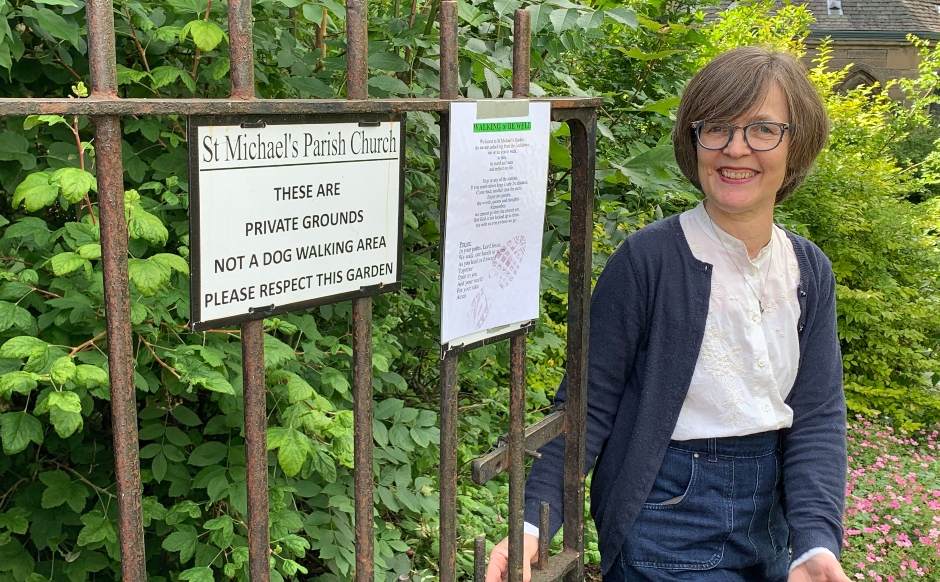 Mrs Price said the text on the boards, planted into the ground with canes, is based on material written for a Prayer Walk.
"I have adapted it for people who come into the garden on their own and the feedback we have had to far has been positive," she explained.
"I would encourage people to stop, breathe and enjoy life and become aware of God's beautiful creation and don't start rushing back out of lockdown thoughtlessly but take with you God's blessings."