What will you do to end homelessness?
Published on 28 August 2020
People who have experienced homelessness must be involved in helping to eradicate the scandal, a minister has said.
Very Rev Dr Russell Barr made the remark as the Church of Scotland backed a UK-wide campaign calling for people to enter into discussions about how to do things differently.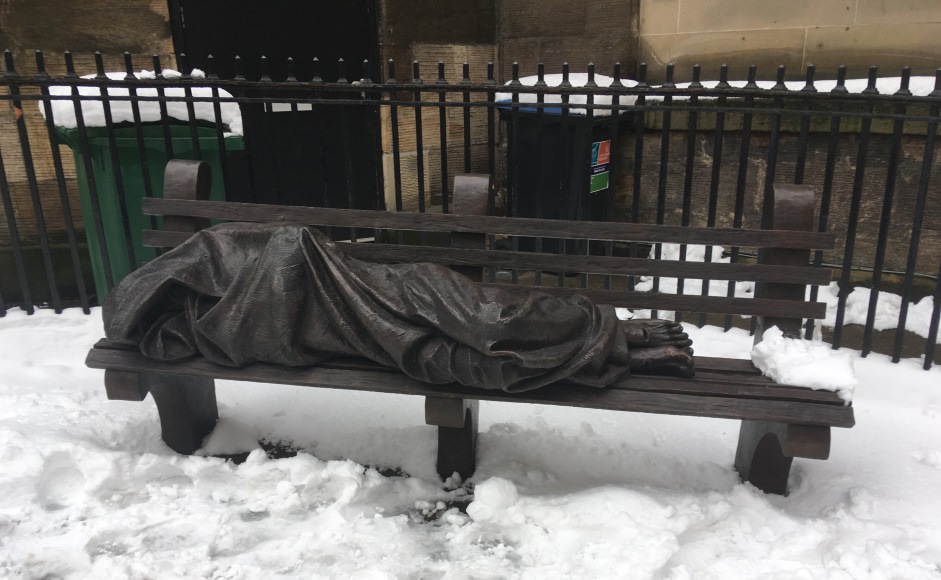 Campaigners said the COVID-19 lockdown helped reduce the number of rough sleepers across the UK as people were moved into temporary self-contained accommodation and do not want to see a return to business as usual now that restrictions are easing.
The Kirk's backing of the campaign comes as new Scottish Government figures showed that there were 36,855 applications for homelessness assistance in 2019-20.
There were 31,333 households assessed as homeless or threatened with homelessness which included 15,711 children.
The campaign is spearheaded by the Joint Public Issues Team (JPIT) which said churches have played a key role in seeking to end homelessness for decades with night shelters and drop in centres among the most common forms of social action.
The group, comprised of different denominations including the Kirk, stated: "We need to reimagine how we respond to homelessness.
"As we move forward together, we can't just return to the way things were before, with mass rough sleeping across our cities and towns.
"We need to reimagine how we respond to homelessness.
"That's why we want to start a conversation about what we can do differently to end it.
"To do this, we need to invite those with lived experiencesto the centre of our discussions."
Housing First policy
The campaign features an interview with Tam who was helped back onto his feet by Fresh Start.
Dr Barr founded the Edinburgh-based charity in 1999 which helps people who have been homeless make the best of a new tenancy.
They are given starter packs – crockery, pots and pans, bed linens etc – to help them turn a house into a home.
Dr Barr served as Moderator of the General Assembly in 2016-17 and used his position to campaign for an end to homelessness.
He is a member of the Scottish Government's Homelessness and Rough Sleeping Action Group which has made a series of policy recommendations which have been accepted.
CrossReach, the operating name of the Social Care Council of the Church of Scotland, is involved in a separate campaign to put people with lived experience at the heart of decisions around homelessness.
Along with six other partners, it makes up the Homeless Alliance in Glasgow which has committed to working over the next 7-10 years to end the problem.
Dr Barr is retiring from Cramond Kirk in Edinburgh at the end of October.