Pandemic shows rough sleeping "not inevitable"
One of the "unexpected benefits" of the COVID-19 pandemic is a reduction in rough sleeping, an Edinburgh minister has said.
Very Rev Dr Russell Barr said many homeless people have been moved into hotels and other forms of self-contained accommodation over the last two months.
The minister of Cramond Kirk said the pandemic had shown that rough sleeping is not "inevitable".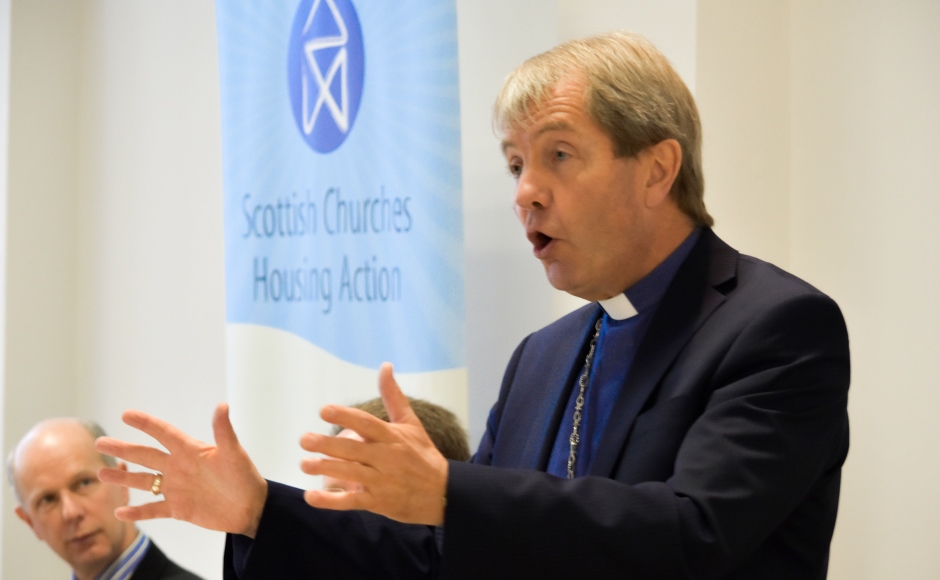 Dr Barr, who set up the charity Fresh Start to help people who have been homeless, spoke out as he took up his place on the Scottish Government's Homelessness and Rough Sleeping Action Group (HARSAG) which has been reconvened.
It was reactivated two years after members last met at the request of Scotland's Housing Minister, Kevin Stewart MSP, who believes that housing must be at the core of the country's recovery from the pandemic.
Remarkable change
Dr Barr said: "Although the impact of COVID-19 has been awful for many individuals and families, one of the unexpected benefits has been to bring an end to people sleeping rough in our towns and cities
"With tourism having collapsed, people have been moved from the streets into hotels and other forms of self-contained accommodation where they have received appropriate support.
"This concentrated and coordinated effort has demonstrated that a remarkable change can be achieved in a short time with the potential of transforming the lives of some of our most vulnerable people."
Church of Scotland congregations in Edinburgh are at the forefront of efforts to tackle homelessness and during the lockdown more than 1,100 meals have been prepared in the kitchen at St Cuthbert's Parish Church to ensure people have at least one hot meal a week.
Rev Peter Sutton and his team work in partnership with a charity called Steps to Hope, founded by Richie Roncero, and they served Christmas dinner to around 100 homeless people last year.
Dr Barr was the Moderator of the General Assembly in 2016-17 and used his time in office to urge politicians across the party divide to do more to tackle homelessness, which he described as a "scourge" on society.
"As the lockdown eases, the challenge is to ensure people do not return to rough sleeping and HARSAG 2 has been asked to consult as quickly and widely as possible and bring forward recommendations to the Scottish Government," he said.
"There is also the opportunity to review HARSAG's original recommendations, especially its commitment to a Housing First model, and to see how they have been implemented by councils throughout Scotland.
"Whatever else this awful pandemic has demonstrated, it has shown there is nothing inevitable about homelessness and it has given us a golden opportunity to do things differently."
HARSAG chief executive, John Sparkes, said the group is pleased that most of Scotland's 32 Local Authorities are now allocating 90% or more of their properties to homeless households.
"This is very welcome but the number of lets taking place has dramatically fallen due to restrictions around lockdown," he added.
"Ramping up the letting of empty properties is essential."