Online induction service for Glasgow minister
Published on 4 April 2020
A minister was inducted into a new role at a Glasgow church as more than 100 people watched online from the comfort of their own homes.
Rev Alastair Duncan was installed as the parish minister of St George's Tron during a service conducted on the video conferencing platform, Zoom.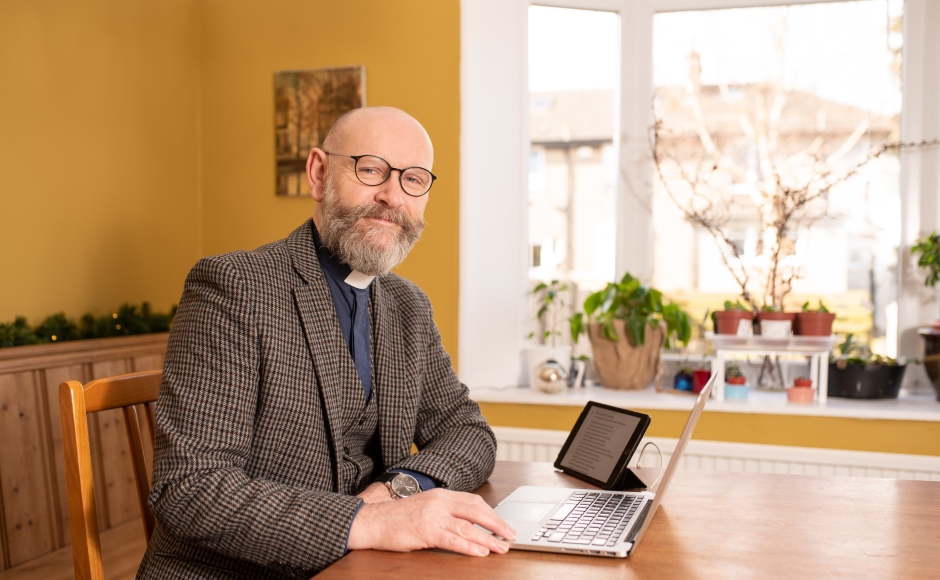 The unusual induction was carried out by Rev Dan Carmichael, Moderator of Glasgow Presbytery, due to restrictions imposed to stop the spread of the COVID-19 virus.
Mr Duncan, 58, who was at home with his wife Ruth and son Stuart, said: "The experience of 'virtual induction' was a strange one.
"Seeing the faces of all those present, rather than being aware of them somewhere behind me as in a traditional induction service was unusual but not unwelcome."
Cloud of witnesses
Mr Duncan has been a Kirk minister for 31 years and for the last seven years he has served as transition minister at St George's Tron, re-planting a congregation in the landmark city centre church.
The father of three, who grew up in Edinburgh, said: "The service made me think about the "cloud of witnesses" from Hebrews 12:1-2:
"It reads 'therefore, since we are surrounded by such a great cloud of witnesses, let us throw off everything that hinders and the sin that so easily entangles.
"'And let us run with perseverance the race marked out for us, fixing our eyes on Jesus, the pioneer and perfecter of faith'.
"On other levels it is an odd situation to be in, starting out on a 'new' ministry which isn't new and yet seeking to do so when what I can actually do is constrained within these new limitations.
"But perhaps that calls for more prayer, faith and creativity and less of the frenzy of activity which I at least often succumb to."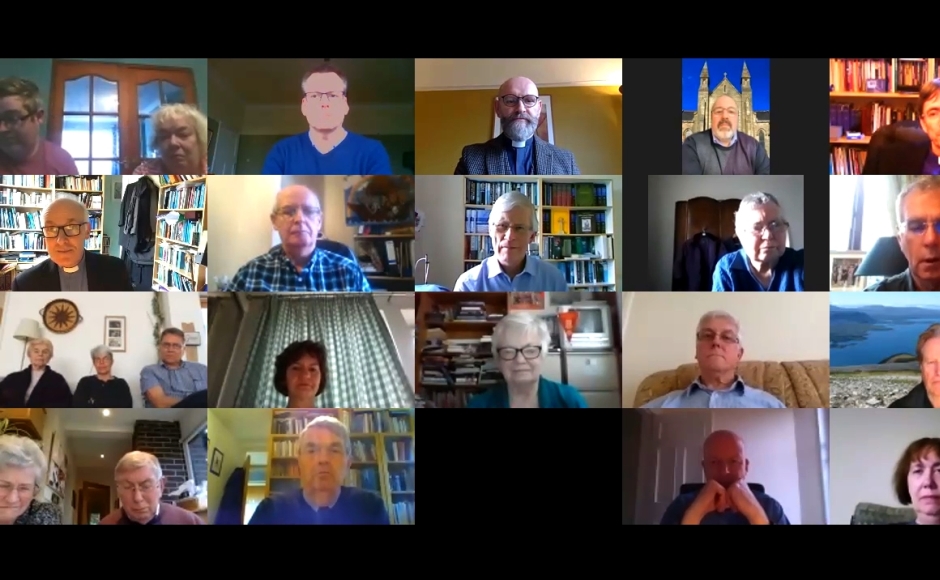 The Zoom induction on Tuesday evening was hosted by Rev Dr Grant Barclay, minister of Orchardhill Parish Church in Giffnock.
He said: "Admitting people, virtually, to the service was strange.
"Names kept popping up until we had 100 participants - the maximum the system would permit.
"I scrolled through five screens of people and saw everyone's face, not the back of their heads.
"We could see Alastair sign the official documents and Dan, our Moderator, led us in relevant prayers and meaningful reflection.
"For all that we weren't present at St George's Tron, we were undoubtedly together."