Minister honoured for Srebrenica genocide education work
Published on 10 June 2020
A Church of Scotland minister has been recognised for her commitment to educating people about the genocide in Bosnia 25 years ago.
Very Rev Dr Lorna Hood said it is an "honour" to be awarded the Kulin Ban's Charter Award by the Archives of the Federation of Bosnia and Herzegovina.
She is the chairwoman of the Remembering Srebrenica Scotland charity which works to spread the message about the crimes which took place in and around the town of Srebrenica in July 1995.
It was the greatest atrocity on European soil since the Second World War.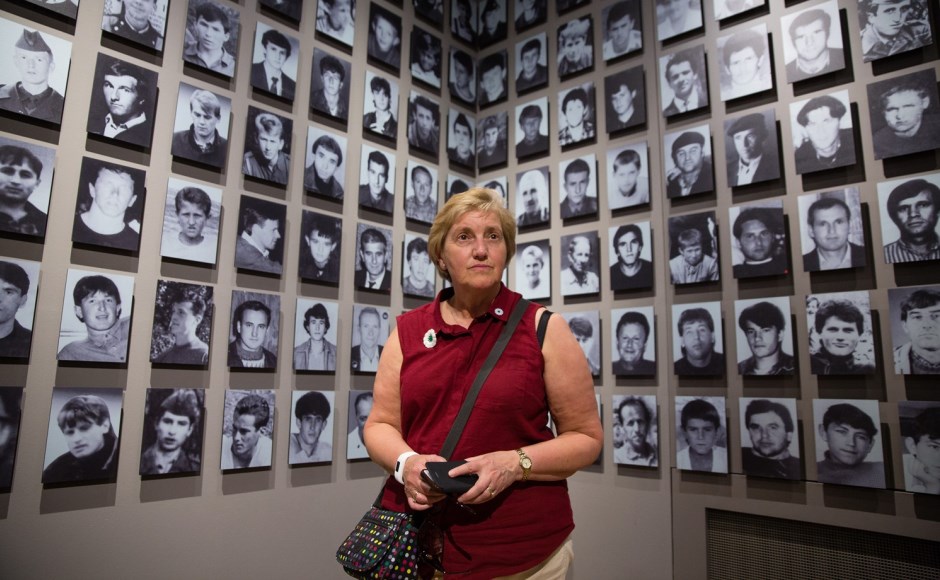 The charity has produced education resources for secondary schools because many young Scots are unaware that 8,372 Muslim men and boys were murdered by the Bosnian Serb army led by General Ratko Mladić.
Dr Hood and her team, which include secondary school teachers, keeps their memory alive by organising commemoration events and providing education resources for Scottish schools.
Denial about atrocities
The minister, who served Renfew North Parish Church for 37-years until she retired in 2016, said Remembering Srebrenica Scotland's aim is to help promote a "safe, tolerant and cohesive society".
"It is an honour to be recognised by the Archives of the Federation of Bosnia and Herzegovina on behalf of the charity's work to remember the Srebrenica genocide," she added.
"Since our launch in 2015, we have brought communities together across Scotland, taken dozens of delegates to Bosnia to learn lessons from survivors, and developed an educational resource for use in Scottish schools.
"This year marks the 25th anniversary of the genocide, but there are still families searching for the bodies of their loved ones, and there is still denial about the atrocities which took place."
Jesus speaks of shared humanity
Dr Hood, who served as Moderator of the General Assembly in 2013-14 and was made an OBE for services to the Church and the charity, said the story of Srebrenica is not ancient history and a reminder that genocide "isn't something that happens somewhere else".
"In Scotland, we will be marking the anniversary with a series of virtual events and hope to spread the lesson from Srebrenica that no society is invulnerable to prejudice and intolerance," she added.
"My Christian faith as lived out in the life of Jesus speaks of our shared humanity always seeking to find that which connects us rather than that which divides us, whatever our faith or none.