Kirk's Society, Religion and Technology project celebrates 50 years
Published on 1 January 2020
The Church of Scotland's Society, Religion and Technology (SRT) project is marking its 50th anniversary during 2020, with a line-up of celebratory events to share how far it has come since its inception on 1 May 1970.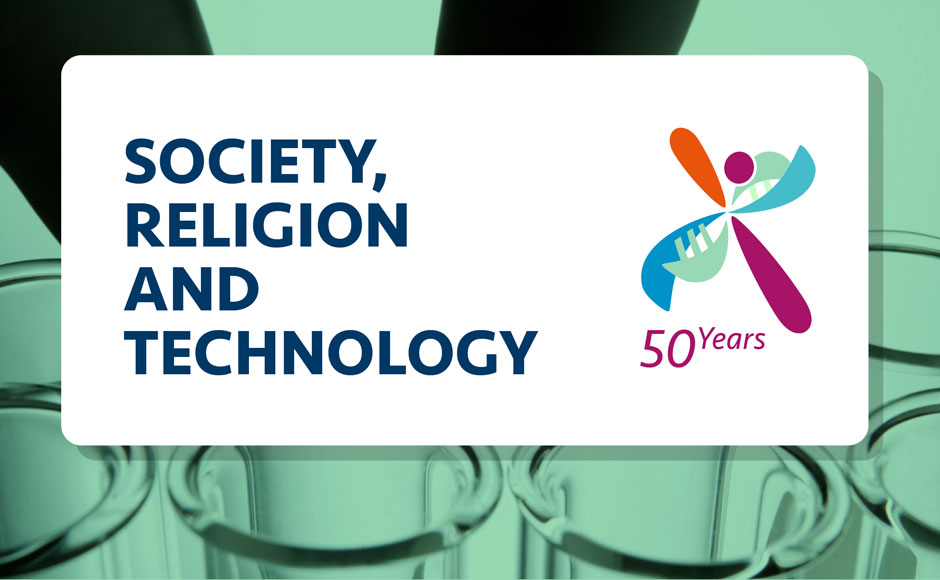 Since the General Assembly made the decision to set up the SRT project in 1969, it has covered a wide variety of mind-boggling topics, from stem cells to synthetic biology, and from economics to environmental issues.
The team aims to bring a Christian ethical understanding to issues which are often controversial, working alongside congregations and presbyteries throughout the Church of Scotland.
Dr Murdo Macdonald, policy officer for the SRT project, is delighted to be marking 50 years.
"The SRT project began life as an initiative of the Department of Industrial Mission of the Church," Dr Macdonald said.
"It was clear that technology was going to have a profound effect on communities all over Scotland, and it was felt that it was important that the Church's voice was there to speak up for those likely to be most affected, but also least likely to be able to speak for themselves.
"Whether or not you have an interest in technology, the fact is that it's all around us, and changes the way we do things, the way we see things, the ways in which we relate to each other.
"The SRT project seeks to help to bring a Christian ethical reflection on the issues which challenge us, as well as to affirm the good that technology brings.
"One of the Bible passages that I have found most helpful recently is Micah 6:8: 'The Lord has told us what is good. What he requires of us is this: to do what is just, to show constant love, and to live in humble fellowship with our God'.
"Each of us is called to use the talents and gifts that God has given us in acting justly, showing love, and walking humbly before God.
"The project seeks to help people to live that out - as we realise our place in the Creation, and our responsibility towards those with whom we share the Earth."
The team have operated within the era before mobile phones and social media existed, through to today's era of drone delivery services and digital tracking technologies, and they continue to consider all the societal and technological possibilities ahead.
Part of their work is to discern what may be of interest to society in the future, and to help the Church to start thinking theologically about the issues new technologies present and what they might mean for God's creation.
Dr Macdonald is supported by Karen Hunter, project administrator, and their work is overseen by a committee of twelve people, chaired by Dr Caroline Cowan.
Experts within specific areas are also consulted with on an ad-hoc basis in relation to any issues being investigated.
Sustainable agriculture and ethics and the Internet
In recent years, the project has brought many key societal issues to the fore at the General Assembly, including:
Energy Issues and Fuel Poverty – General Assembly 2016
Organ and Tissue Donation: opting in or presumed consent? – General Assembly 2015
Sustainable Agriculture: How do we reconnect with where our food comes from? – General Assembly 2012
Suicide among young men: How should the church respond? – General Assembly 2011
Ethics and the Internet: How has the Internet changed the way we interact? – General Assembly 2011
Their current research focuses include: health and social care, mental health, community-based elderly care, isolation and loneliness, alcohol and substance abuse, and artificial intelligence.
A glittering line-up of events
In 2020, the SRT team will be launching a new booklet, taking part in science and technology events, and writing a monthly column in the Life and Work magazine.
The first magazine column written by Dr Macdonald, looking ahead to the challenges facing the project, is available in the January edition.
They will also be launching their new Twitter account where they will be posting everything from events and news to fun scientific facts. You can follow them at @SRTScotland
This year, too, the SRT team will be inviting you to several celebratory events, including taking part in Greyfriars Kirk's Festival of Science and Religion, part of the church's 400th anniversary celebrations. Stay tuned to find out more about what's on throughout the year.
You can also learn more about their work on the SRT pages of our website, or contact Dr Murdo Macdonald.
The SRT team is available to speak to church groups, and if you would like to invite them along, please get in touch with them via email.