It's a Fair Question: Robbie Robertson of Tide Lines talks about music and faith
The lead singer of Scots band Tide Lines has revealed that faith and church have always been part of his life.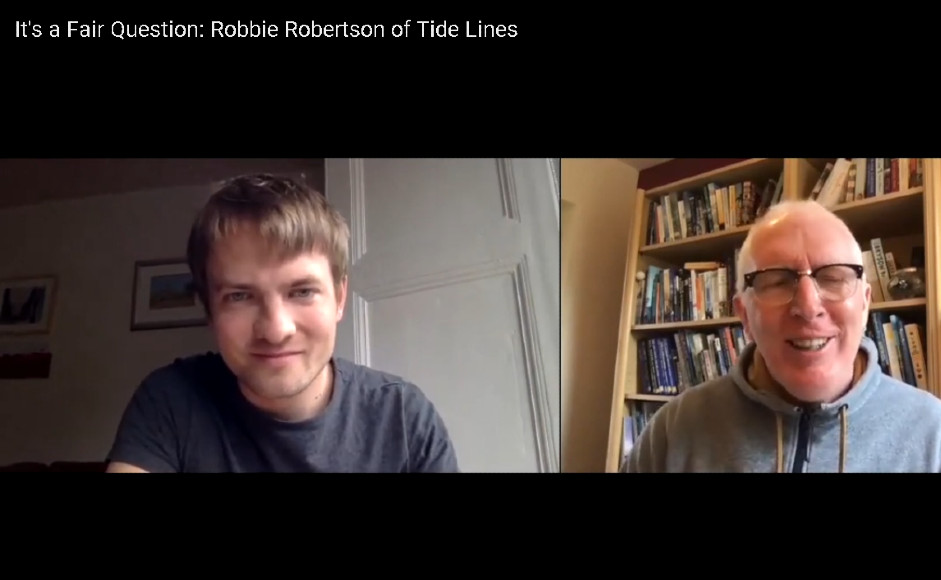 Robert Robertson said his Christian upbringing in Lochaber in the west Highlands has had a huge impact on his understanding of the world.
He spoke about his background and his music in the latest episode of "It's a Fair Question" with the Moderator of the General Assembly, Rt Rev Dr Martin Fair.
Mr Robertson revealed that he now lives on the same street in the Partick district of Glasgow that his childhood minister, Rev Donald McQuarrie, grew up on.
"Faith and church have always been a part of my life, " said the singer whose maternal grandfather was an elder at St Ninian's Old Parish Church in Stirling.
"Faith helps before a massive gig if I am nervous or if as a band we have a difficult decision to make.
"I don't think God and faith are ever far away from how I think."
Formed in 2016, Tide Lines are a four-piece band whose sound has been described as folk pop and have recorded two studio albums.
Explaining why he decided to interview the musician, Dr Fair said: "First and foremost, I love the music that he and the band are creating.
"It's distinctly Scottish in character - it's grounded in people and place, it's romantic and melancholic.
"And there are great tunes, many of which make you long to be at a ceilidh.
"It came to my attention that Robert has a grounding in Christian faith and though that's not explicit in his lyrics, it didn't surprise me as the music has a soulful and spiritual quality to it."
Mr Robertson is a Gaelic speaker and read out the blessing usually recited by the Moderator at the General Assembly's Gaelic service.
Dr Fair is the second Moderator in Church of Scotland history not to chair the annual meeting in May which was cancelled this year due to the Coronavirus pandemic.