Guild opens to new project partnership applications
Published on 13 June 2020
The Church of Scotland's Guild is now open to applications from charities who wish to become one of six project partners being supported by the Guild over a three-year period.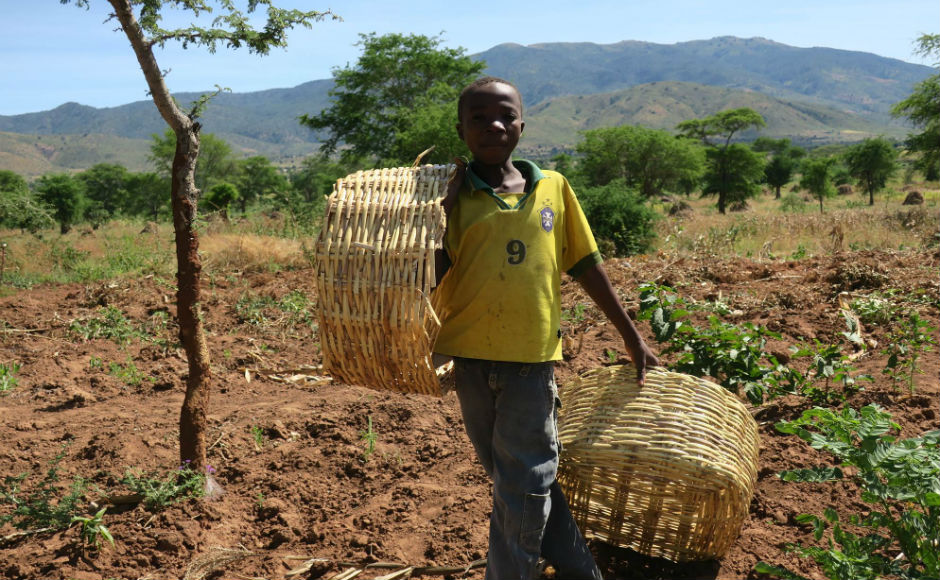 Every three years the Guild invites charities to apply for the partnership opportunity. The final six are then picked by a committee of Guild members.
The scheme runs in parallel with the Guild's three-year strategy. The next strategy will be entitled 'Look forward in faith'.
The Guild's project partnership scheme sees them work with six Christian charities over a three-year period, aiming to:
Provide prayerful and reflective support for each project to reach its aims.
Raise awareness of the projects' work amongst the Guild and the wider Church.
Raise funds to support the work of the projects.
'Look forward in faith'
Marian Macintyre, the Guild's National Convener, said:
"The benefits of being a project partner with the Church of Scotland Guild – in terms of both financial support and awareness-raising – cannot be overestimated.
"The Guild 'has the ear' of the Church at large, and so the reach is widened, well beyond Guild members.
"Last summer I had the pleasure of visiting two of our current project partners: Malawi Fruits and Journeying Together.
"Malawi Fruits is a Scottish charity where small-scale farmers in Malawi are benefitting from the use of solar pumps to enable them to increase and diversify their crops, and this in turn benefits their families and rural communities.
"Journeying Together is run by the United Church of Zambia and the Church of Scotland's Faith Nurture Forum in Kanyama, Lusaka. This project encourages young mothers to complete their education or to take the option of vocational training, and equips them through training in life skills, nutrition and sexual health.
"It is heartening to see just what a difference the funds raised by Guild members are making in these two projects.
"As we 'look forward in faith' I am excited about who our project partners might be for the next three-year strategy."
The scheme has been operating in its present form for over 20 years and has raised around £5.5 million for a hugely diverse range of projects.
So far, in the 2018-2021 fundraising cycle, over £325,000 is estimated to have been raised for the six current projects.
Set up in 1887 as the Womans' Guild, each local group works through a church, and is one of Scotland's largest voluntary organisation.
There are currently around 17,000 members in Scotland, and many partner groups around the world.
How to apply to become a Guild partner
An application pack can be obtained by emailing guild@churchofscotland.org.uk.
Applications will close on 31 August 2020.
Potential partners should be able to demonstrate their Christian ethos and the new innovative project they would undertake if successful.
Whilst Guild branches are currently closed, the Guild team is still providing support, information and ideas through their weekly newsletter and on their Facebook page.
For more information please email Karen Gillon, The Guild's Associate Secretary.