Faith in Community grants help churches support communities
Scottish faith groups have been at the forefront of community response to the challenges posed by the COVID-19 lockdown, thanks to a special fund from Faith in Community Scotland.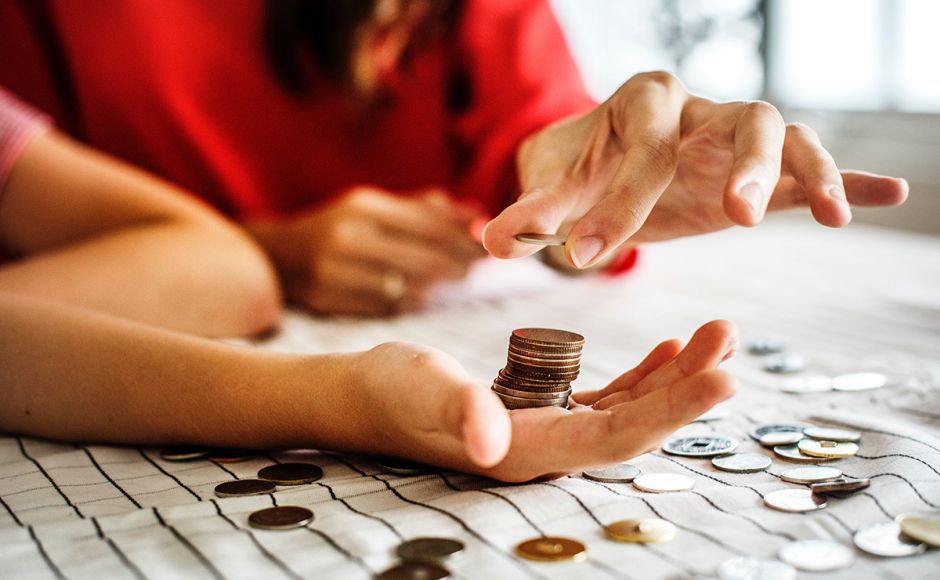 During this difficult time many people in communities across the country are at risk of financial hardship, loneliness or social isolation.
Local faith communities, who already had networks of volunteers, methods of rapid communication and knowledge of where help is needed most, have been at the forefront of providing much-needed support.
Generosity, hard work and dedication
Very Rev Dr Susan Brown, Convener of the Church of Scotland's Faith Impact Forum said:
"This crisis affects us all, and so it is right that we all work together to help those who are especially vulnerable or who find themselves on the margins. By working to alleviate poverty in partnership with people of other faith traditions we can demonstrate our commitment as Christians to the common good and the welfare of all our neighbours.
"When we read how this virus has a disproportionate impact on people struggling against poverty, on people from ethnic minorities, on the elderly and those with underlying health conditions, we can see how important issues of justice and the struggle for equality are to our society.
"The generosity, hard work and dedication of faith groups for community development, anti-poverty work as well as in this emergency response, deserves to be acknowledged and commended."
It was with the power and resilience of faith groups in mind that Faith in Community Scotland established their Covid-19 Rapid Response Fund, with money from William Grant Foundation, Faith in Community Scotland and the National Lottery Community Fund.
Moving and inspiring work
In the six weeks since the fund was open for applications, a total of approximately £73,000 has been awarded to over 100 local faith groups.
Most of the grants have been used to help provide food and essentials to people living in greatest need, including older people, homeless people, women at increased risk of domestic violence, refugees and asylum seekers. Alongside this, money has been used to help keep people connected, by phone and internet as well as by post and in print, and to help families engage in creative activities.
Ian Galloway, Chair of the Board for Faith in Community Scotland, said:
"In what are hugely challenging times for so many people, it has been moving and inspiring to hear of the imagination and commitment being shown by people from so many local faith groups who are responding to need in their communities, tackling isolation, and ensuring that already marginalised people are not being forgotten in the weeks and months when much of the support they might normally rely on is simply unavailable.
"We look forward to seeing how this kind of engagement develops through the period of change and uncertainty that lies ahead."
Church of Scotland projects
Almost half of the projects that have been supported to date have an active local Church of Scotland involvement, including:
Brodick Parish Church
Arran Foodbank is located at St Brides Church, Brodick, Isle of Arran. This food bank is open 24/7 and has no need for referral. It is open for anyone in the island community to access whenever suits them.
Local people are generously donating food through the local Co-op supermarket but as the island's economy relies on tourism, many families are experiencing financial hardship. With the help of the funding, volunteers are ensuring families do not go hungry.
Dundee West Church
The church is using the funding for sim cards, data and activity packs to support their community members, including those with mental health challenges, and to help them stay connected to the church and their loved ones.
Using phones, email, Facebook and videoconferencing church volunteers have been running quiz evenings, online activities and chats. The church has also used £900 in funding to ensure people do not go without food and they are seeking donations to help people pay energy bills.
Livingston United Parish Church
The church is running a fund for people needing emergency support in Livingston. So far, a total of £3,200 has been distributed to eight groups who are supporting older people, families who have lost income, young people in supported accommodation and victims of domestic abuse. They expect this total to rise to more than £6,000 in the next couple of weeks.
Queens Park Govanhill
The church currently runs a foodbank and Club 170 (which provides a hot meal every Sunday night to the homeless and rough sleepers). During the current COVID-19 crisis, local businesses who usually support the service have been forced to close and some church members have been unable to donate as usual. The emergency funding has been invaluable in helping the church maintain the foodbank and hot meal service.
Ruchazie Church
The grant is ensuring the church can provide food for emergency relief for shielding, self-isolating and impoverished families. Ruchazie church is currently feeding more than 150 people four times a week.
Skene Parish Church
The church is running a pastoral care service to ensure the most vulnerable in our community receive support with picking up prescriptions, getting shopping and combatting social isolation. The funding pays for a mobile phone which is used for the pastoral care helplinerun by a team of volunteers and supports the cost of posting the information to people in the community.
The ministry team and the minister are also providing craft activities for families using the funds to buy and post out craft materials and providing online content through the church's Facebook page. The funds are helping the church support families who are struggling with caring for children during the current restrictions.
Applications for the fund remain open, for further details see Faith in Community Scotland.