Cumbrae Guild celebrates 125 years
Published on 19 February 2020
A Guild group based on an island with a resident population of 1,400 has marked its 125th anniversary with a service of thanksgiving.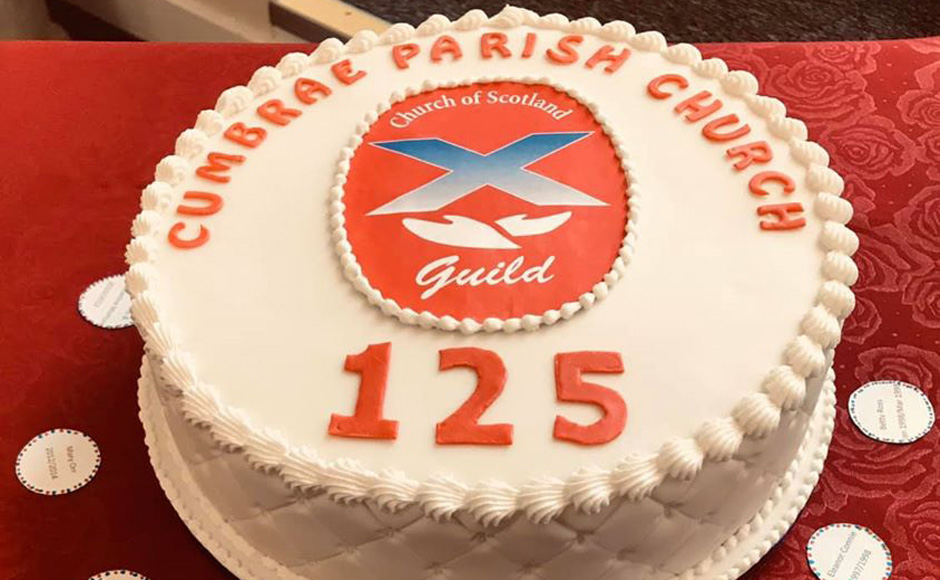 The Guild on Cumbrae, which lies off of the west coast of Scotland near Largs, were joined by Guild secretary Iain Whyte and around 90 guests for the occasion.
Fantastic to celebrate
Christine McCubbin, who is the island's Guild co-ordinator and has been a member there since 2001, said it was "absolutely fantastic" that they were celebrating 125 years.
Guild members were unaware that the momentous anniversary was coming up until Mrs McCubbin asked the central Guild offices to check when the group had been formed.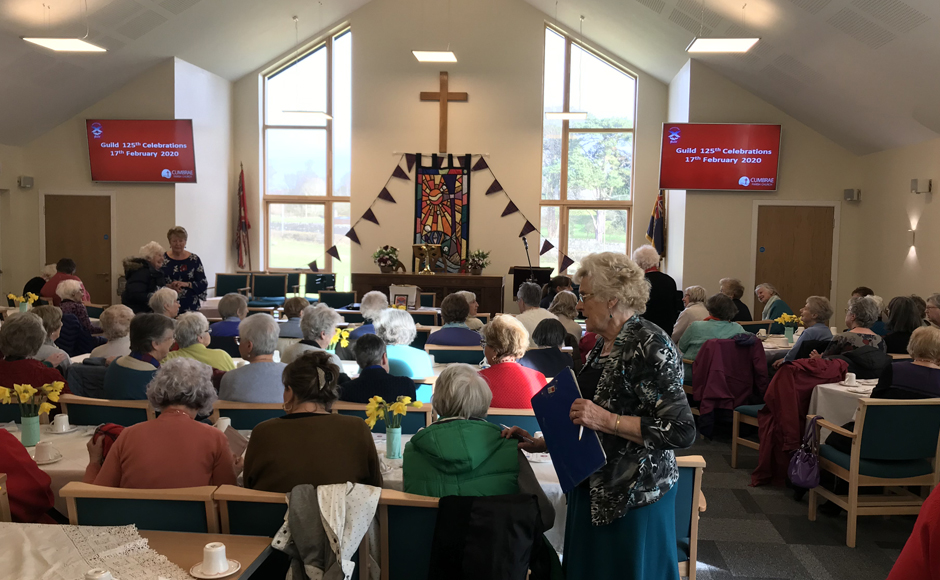 Hardworking
Each year around 40 members raise thousands of pounds for the church through coffee mornings that are attended by the wider community from the island as well as by visitors.
"We're a hardworking Guild. Being on a small island the coffee morning gets supported by non-church people," Mrs McCubbin said.
"It's amazing the number of people who don't know about the incredible work happening at a national level within the Guild."
One of the ways they have marked the anniversary is with a time capsule, which more than 50 organisations contributed to and which will be opened in 2069.
Just over a year ago, a service marked the opening of the brand-new Cumbrae Parish Church building.
A special place
Rev Jonathan Fleming, who has been the minister at Cumbrae since 2017, paid tribute to the dedication of the Guild saying: "In the short time I have been minister here it has been an honour to support and about the work they do locally and nationally with Guild projects.
"We are indebted to the Guild for the work they do for the church, including raising £3,500 for the new building, as well as for the wider Guild.
"It's amazing how the Guild has a special place for many people in the life of the island."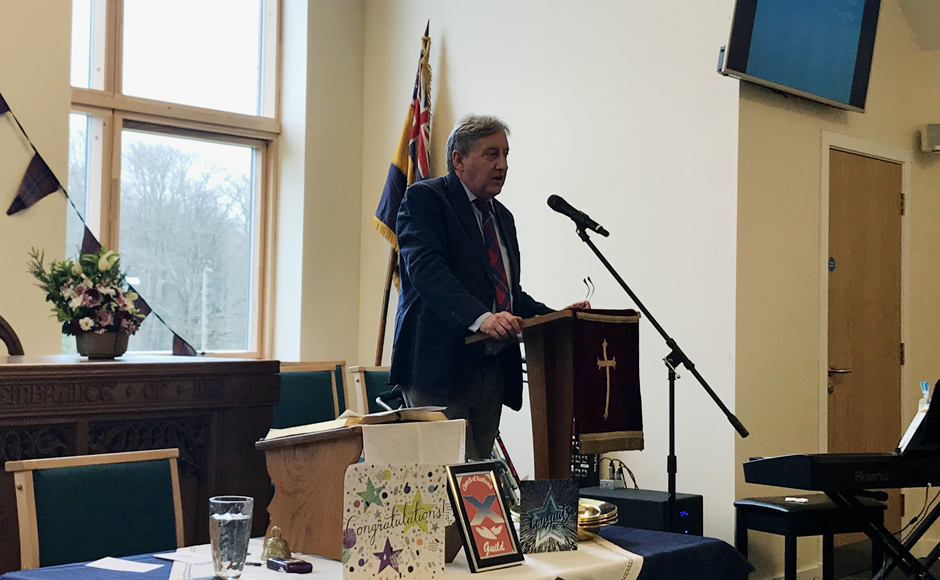 Iain Whyte, general secretary of the Guild, said that it was "exciting" to travel to Cumbrae to join the celebrations.
"That the Guild has served its local area and been part of the regional and national Guild for so many years bears testimony to the commitment and the faith of its members," he said.
"It was an honour to celebrate the past, present and future of the Cumbrae Guild in their new church, itself a sign of hope and of mission."