Christian Aid Week offers new ways of getting involved online
The annual Christian Aid Week will launch on Sunday 10 May, with new ways for churches and individuals to get involved.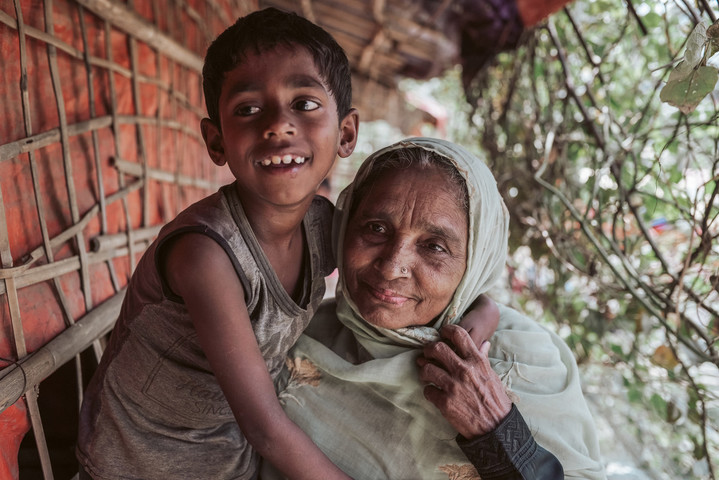 This year's fundraising event has been adapted for the current health crisis and includes inspiration and ideas for connecting with your community safely. You can find out how to organise a virtual quiz evening or hold an online church service using Christian Aid's specially prepared worship resources.
Get involved
During the week you can also sign-up for events being run by Christian Aid, which include a daily quiz and live streaming worship events.
Christian Aid will also be offering an 'e-envelope', to help people share the Christian Aid Week story with family and friends, and ask for a donation.
Sally Foster Fulton, Head of Christian Aid Scotland, said: "For years, supporters in Scotland have knocked on doors, crossed bridges, hosted big brekkies and coffee mornings and book sales, all to raise money and awareness for Christian Aid, to stand together with sisters and brothers living in extreme poverty across the world.
"Although we cannot gather, we are still responding. Churches across Scotland have been getting in touch to offer support and ask to help. This year, we need each other more than ever!
"Love never fails. Coronavirus impacts all of us. But love unites us all. It's during crises like Covid-19 that the vulnerabilities of those living in extreme poverty are even more evident.
"This Christian Aid Week we can fight against Coronavirus alongside our sisters and brothers living in poverty."
A collection of prayers for the current coronavirus situation are available online. These include: prayers of thanksgiving and intercession; a prayer for times of isolation; a prayer for medical workers everywhere; a prayer for the global pandemic; a prayer for the church.
Resources are available on Christian Aid's website
The Moderator of the General Assembly of the Church of Scotland will host the Christian Aid Quiz on Saturday 16 May at 8pm. More details will be available on the Christian Aid Scotland Facebook page.