Christian Aid launches Lebanon crisis appeal
Published on 12 August 2020
A Lebanon crisis appeal has been launched by Christian Aid following last week's explosion at the port in the country's capital Beirut.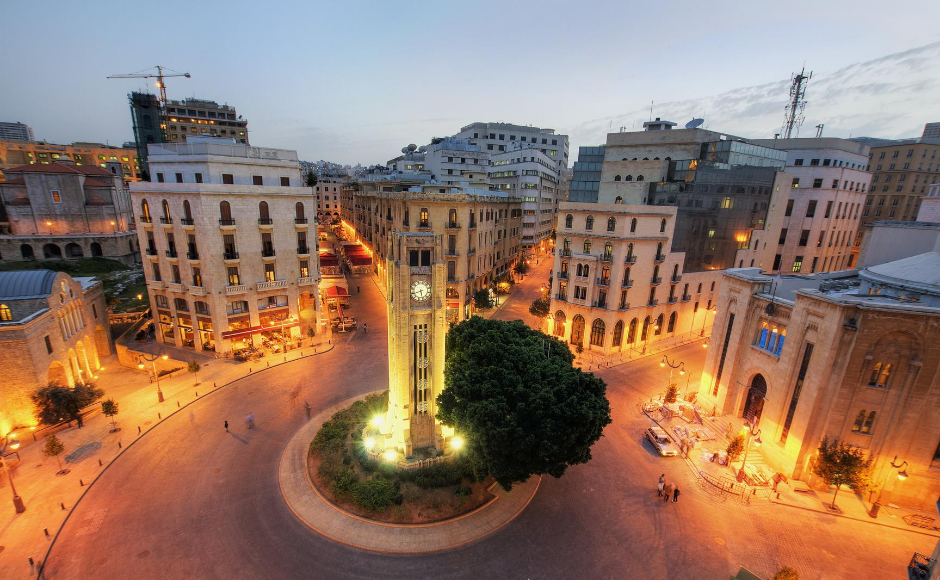 The explosion, which has left over 200 people dead and more than 5,000 injured, has deepened poverty and insecurity for millions of people in a country already in crisis.
The massive blast adds to the enormous problems facing Lebanon's people. Food security, which is already precarious, has now been made worse by the destruction of its main port, disrupting food imports. The impact of Covid-19, a failing economy and mass unemployment, a refugee crisis and civil unrest provoked by corruption all contribute to extremely troubling times for the Lebanese people.
'A country in pain'
Sally Foster-Fulton, Head of Christian Aid Scotland, said:
"Lebanon has been described as a country in pain. The explosion was the very last straw and part of a much wider crisis. The people are dealing with so much loss, on top of a global pandemic and political and economic instability.
"Our partners – normally busy working with displaced people and refugees – are already responding quickly to the situation on the ground setting up mobile kitchens and providing pre-prepared meals to the most vulnerable communities. Worryingly even before Tuesday's explosion levels of food poverty were already spiralling. Please support our emergency appeal if you can."
Fadi Hallisso, director of Christian Aid's partner organisation Basmeh & Zeitooneh (which means 'the smile and the olive'), said:
"I live 12km away from the port where the explosion happened, but nevertheless my whole building shook and we did not understand what had happened. Now we have formed a group of volunteers and we are going to the site of the explosion. From what we are hearing and seeing, the devastation is huge, many people's shelter is unusable right now. We are preparing to set up field kitchens to cook hot meals.
"People immediately need food, shelter, clothes, medical care. In the long term everyone is now worried about supplies because all the stock of wheat and medication in the port has been destroyed. In the first week or two we will need a huge effort to help people settle down.
"The last few days I have been having so many mixed emotions, some anger and frustration over the evil of negligence and corruption that permitted such a catastrophe to happen; but at the same time I had a great feeling that the solidarity of people can overcome this; the solidarity of youth on the streets, but also the solidarity we are seeing from abroad, people from all over the world calling to check on us as to how they can help make things easier. This really makes you feel the balancing power of love and solidarity that will help us overcome all of this."
Support the Lebanon crisis appeal
In response to the tragic explosion, Christian Aid has launched a Lebanon crisis appeal to provide much-needed support to the most vulnerable.
Together, Christian Aid and its partners are:
distributing food, water, hygiene and disinfection materials as well as clothes, mattresses, and blankets
helping affected households to access medicine and health services
mobilising volunteers to remove rubble in the places most damaged by the explosion
referring families to temporary shelters and providing minor repairs for homes including carpentry and electrical fixes
Please help support the Christian Aid Lebanon crisis appeal by making your donation here.
A prayer for Lebanon
Christian Aid has also shared this prayer for Lebanon:
God, our refuge in times of trouble
we pray for our brothers and sisters in Beirut today.
Lord, be with the emergency services as they battle to help the thousands injured.
Lord, hold those who have lost loved ones in the palm of your hand.
Lord, we pray your provision for poor and marginalised communities who face an even more uncertain future.
Lord, we pray for wisdom for leaders as they make difficult decisions.
Lord, open our hearts - may they be full of compassion for the suffering we see.
Stir us to action.
In the tragedy of loss,
we pray your comfort.
In the chaos and injury,
we pray your calm and divine healing.
In the devastation and the heartbreak,
we pray your peace.
We pray that in the despair that lies amid the rubble of the explosion
there will be glimmers of hope and life.
Amen.