Son of the manse becomes new minister of East Renfrewshire church
Published on 3 December 2020
A former camera operator has followed in his father's footsteps and become a Church of Scotland minister.
Rev Matthew Ritchie was ordained and inducted into Neilston Parish Church in East Renfrewshire last night in front of a small group of family and friends.
More than 100 people watched the service live online as the 35-year-old, who grew up in a manse, took his place as the congregation's new spiritual leader.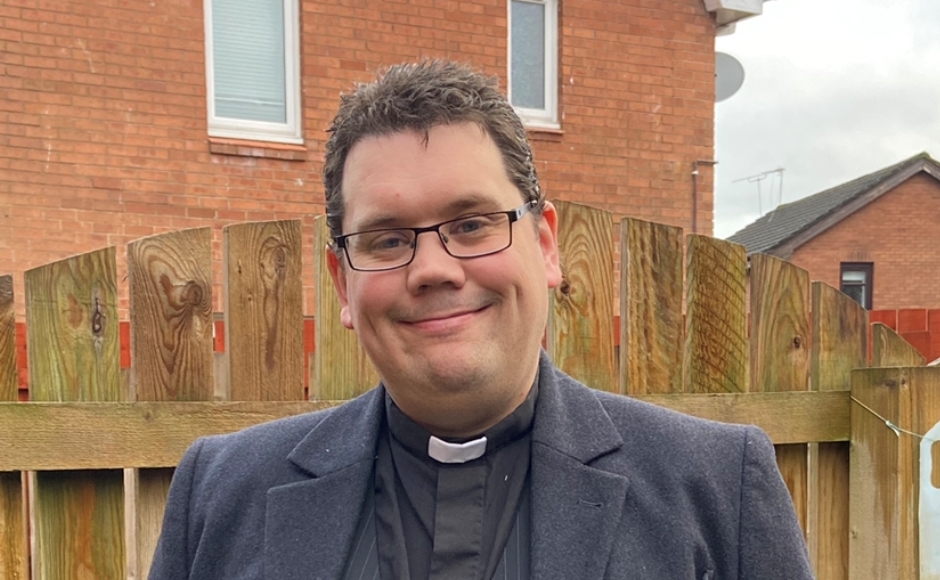 Mr Ritchie said his father Rev Andrew Ritchie, who died in 2014, would have been a "wee bit surprised" but "very proud" that he has chosen to serve the Kirk in this way.
"It is an honour to be ordained to the ministry in Neilston and although COVID-19 regulations made it a small event, I was glad that my family could be there and that so many people watched online," he added.
"Although things are somewhat more complicated because of the pandemic, I believe that God is none the less present with us and has great plans for the church and for the village."
Before training for the ministry, Mr Ritchie worked as freelance camera operator, producing corporate and promotional videos and covered weddings, for about nine years.
He also had jobs in care homes, offices and call centres.
Opportunity to praise God in new ways
Married to Natasha with whom he has two children, Sarah, 4, and Adam, 6, the minister enjoys camping, model building, science fiction and fantasy and volunteers as a scout leader.
Mr Ritchie's father was the minister at Craiglockhart Parish Church in Edinburgh from 1991-2011.
The new minister attended George Watson's College and after he left school he spent a gap year as a youth worker in South Carolina in the USA and it was during that time that he first felt the call to ministry.
"We often talk about the church in terms of doom and gloom but I think that as we approach the end of 2020 there is fantastic opportunity," he said.
"I look forward to working with the people of Neilston to grow the Kingdom, reach out to the community and praise God in new ways and old.
"Growing up in a manse, I have been aware of the demands and joys of ministry and now being ordained into my own charge and with my younger brother Ewan training for ministry too, it seems like things have come somewhat full circle.
"I look forward to what the coming years bring."
Mr Ritchie holds a MA in Theological Studies from Highland Theological Collage in Dingwall and his brother is in second year at New College in Edinburgh.