Refugee integration programme extended for three months
Published on 14 September 2020
A ground breaking project that has helped transform the lives of refugees seeking sanctuary in Scotland has been extended by three months.
The New Scots Holiday Programme, which enables congregations to provide hospitality and friendship to people who have fled war-torn countries like Syria, was due to finish on September 30 when a £130,000 funding package awarded by the European Union in 2018 runs out.
But thanks to a grant from the Scottish Refugee Council the project will now run until December 31.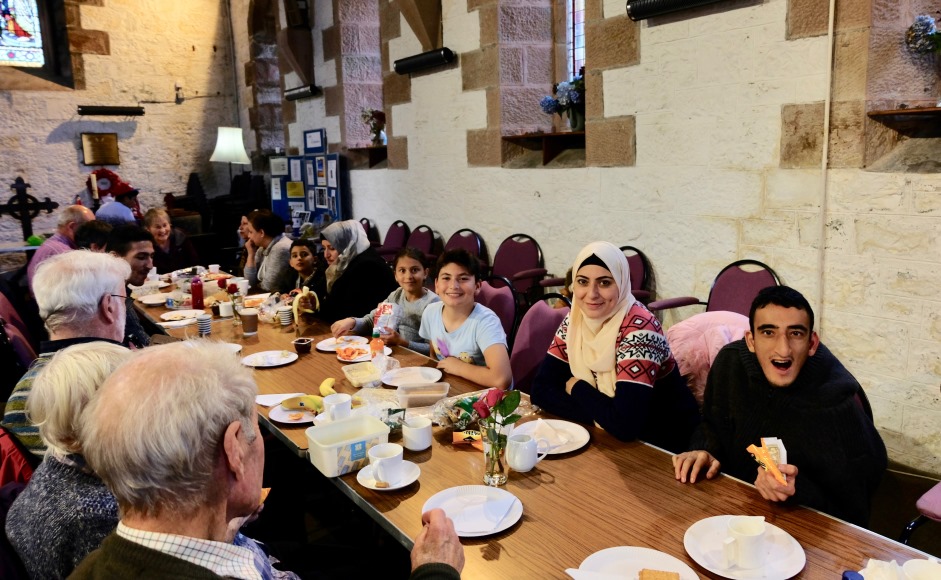 It is part of the Scotland-wide New Scots Integration Project, run in partnership with the Scottish Refugee Council, WEA Scotland and Bridges Programmes, which also provides tailored advice and support to individual refugees and families as they rebuild their lives.
Co-ordinated by Scottish Faiths Action for Refugees, a multi-faith partnership project hosted by the Church of Scotland, New Scots Holidays provides a wonderful opportunity to build friendships across cultures and introduce people to new experiences beyond the locality where they live.
Members of Strath and Sleat Parish Church on the Isle of Skye hosted a group of people last October and the visit, which included a ceilidh, was described as a "positive" experience for everyone involved.
Rev Barbara Ann Sweetin, minister of East and Old Parish Church in Forfar, Angus, and her husband Billy hosted a Syrian family for a weekend last October.
They met members of the congregation and attended a Sunday morning service and spoke about their lives.
Christian message
Scottish Faiths Action for Refugees coordinator, David Bradwell, said: "The Church's need and commitment to engage in multi-cultural and multi-faith dialogue, and be a light and example in this world has become even more evident.
"We are delighted to have received this extension and would like to thank the Scottish Refugee Council for their generosity and continued partnership and support for the Church's work with refugees.
"Welcoming the stranger and showing hospitality and the hand of friendship are at the heart of the Christian message.
"At times of crisis, racial injustice and political hard-heartedness, it is more important than ever that we recommit to our values of love and hope."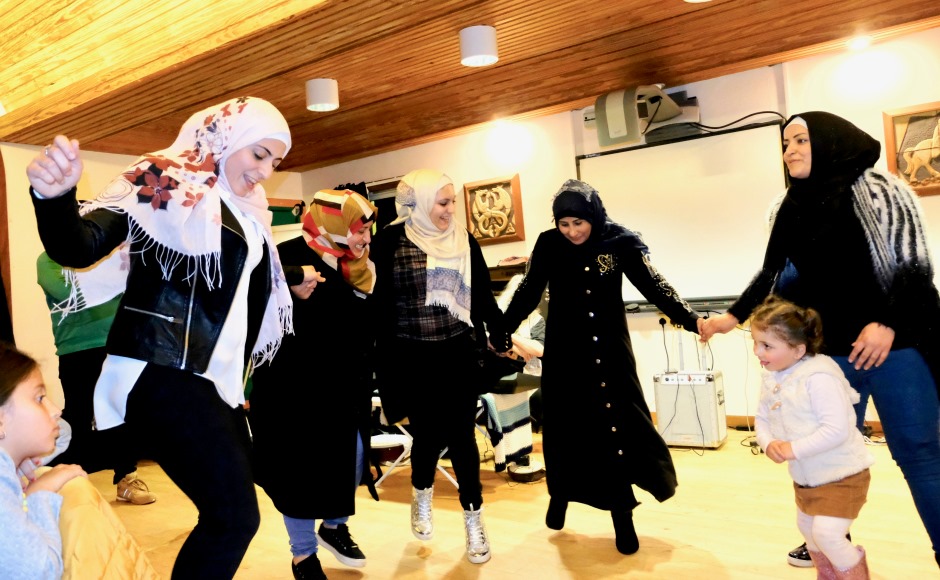 Sabir Zazai, chief executive officer of the Scottish Refugee Council, said faith communities have always played an important role in welcoming refugees.
"This project allowed the opportunity to bring together our experiences with the faith values of hospitality to build bridges across differences but most importantly nurture our longstanding legacy of offering sanctuary to those who need our protection," he added.
"I am extremely grateful to David Bradwell and Sabine Chalmers (National Faith Groups Refugee Integration Co-ordinator) for all their efforts in making this such fantastic project.
"I do hope we can build on this great example of partnership working to make our communities more welcoming for those seeking sanctuary in these rather unprecedented times."
Cultural traditions
Strath and Sleat Parish Church was the first congregation to take part in the project.
Elder Jean Gillies, who organised the visit, said their guests had all experienced very difficult times prior to fleeing their home countries.
"Most had spent time in camps in other countries before being granted refugee status and resettled in Scotland," she explained.
"Some still have family living in Syria and are very concerned for their safety.
"Having had to flee their country of birth, it is very important to them to retain their culture and they were very keen to share aspects of that with us.
"For our part, I'm sure I speak for us all when I say that this experience was not only a positive one for our guests but also had a positive impact on all of us.
"For a brief time we had the opportunity to share Christ's love with fellow human beings whom we would not normally get the chance to meet, and we all felt the richer for it."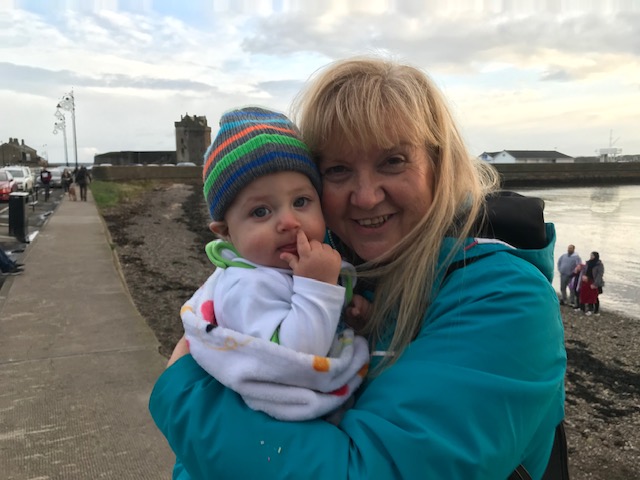 Mrs Sweetin reflected on hosting a Syrian family who have settled in Aberdeenshire.
"We all arrived home and at 6pm the house was busy with about 15 people from the church who came to say hello and interact with our guests, a wonderful family from Syria - Thaer, Manar and their three children," the minister said.
"They cooked a two-course meal for everyone which went down a treat and chatted happily about their life in Syria, Lebanon and then Inverurie.
"After everyone left we settled down to chat once again until nearly midnight.
"On Sunday morning they were keen to attend our church service and both Thaer and Manar spoke and said how grateful they were to my husband and I, and they feel like we are family.
"It had been one of the best experiences they had ever had and after hosting a Syrian family, we're all disappointed there are no Syrians resettled in Forfar."
Felt so welcomed
The feedback from refugees who have taken part in visits has been positive.
One said "We have never been made to feel so welcome in our lives and been accepted for who we are."
Another commented: "Our hosts were amazing – we were crying when we left them."
Asked what they liked best about the holiday, a child said: "Being with two people who are like my granny and grandpa."
The New Scots Integration Programme also includes an awareness raising project for local congregations on refugee issues. If you would like to find out more please contact Sabine Chalmers schalmers@churchofscotland.org.uk