New minister for South Lanarkshire churches
Published on 15 December 2020
A new minister has been called to lead church congregations in South Lanarkshire.
Rev Sumit Harrison is being inducted into the linked charge of Carnwath and Carstairs tomorrow at 7pm.
A small service, in accordance with COVID-19 restrictions, is being held in Greyfriars Parish Church in Lanark to welcome the 39-year-old and will be streamed live online via the on-demand page.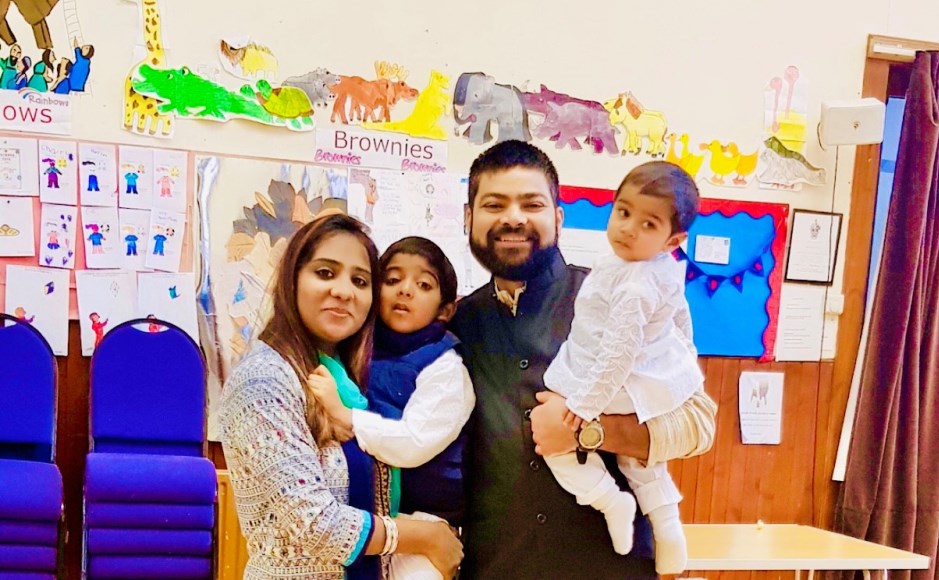 It will be led by Anne Cochrane, Moderator of the Presbytery of Lanark, who is a member of the congregation in Carnwath.
The minister, who goes by Harrison as his first name, was born and raised in New Delhi in India and is ordained in the Methodist Church and Church of India.
He has lived in the UK since 2009 and said he is excited and looking forward to taking up the full-time role.
Spiritual maturity
Harrison said: "My vision and call to serve God and minister 'His' people has been clear to me since a very young age.
"My faith made me what I am today and my future, all my actions and the steps I take, depends on it which helps me to continue my journey.
"I believe outreach is more about making Church available at the corner of the street as a movable and approachable body for the people of the community.
"I feel if the people can't come to the Church, the Church can go to its people.
I am looking forward to being a part of a bigger family and sharing my passion for the word of God and His love with His people."
Harrison is married to Shikha and the couple have two sons, Isaiah, 6, and Elijah, 3, - named for two prophets from the Bible.
Over the last 11 years, he has worked in the retail and finance sector to support his family while trying to get back into ministry.
"All these jobs have helped me a lot in my spiritual maturity and given me a wider and more close relationship with people," he explained.
New perspectives
Harrison trained in West Lothian under Rev Duncan Shaw of St Johns Parish Church in Bathgate and did his probation at Abercorn, Pardovan Kingscavil and Winchburgh churches with Rev Scott Marshall.
He has led the Scottish Asian Christian Fellowship in Glasgow on a voluntary basis since 2015.
Rev Bryan Kerr, clerk of the Presbytery of Lanark and minister of Greyfriars Parish Church, said: "We are looking forward to welcoming Harrison and his family to the area and playing his part during what is a significant point of change for the Church of Scotland.
"The congregations are both looking forward to new experiences, new challenges and new perspectives after a period of vacancy for nearly two years.
"It has been a challenging process for them to find a new minister during COVID-19 restrictions but overwhelmingly they felt that God was calling Harrison as their new minister and pastor.
"Having met Harrison and his wife, Shikha during the process, I am confident that they will bring a real sense of joy and commitment to the church and community."
An audio only version of the service is available (local call charges apply) by dialling 01555 807519.
The Church is actively looking for the next generation of ministers and is seeking women and men of all ages who feel called to serve.
Being in ministry can be challenging, yet rewarding, and requires leadership, resilience, compassion and energy.