New ecumenical partnership aims to reach out to the community
Published on 30 September 2020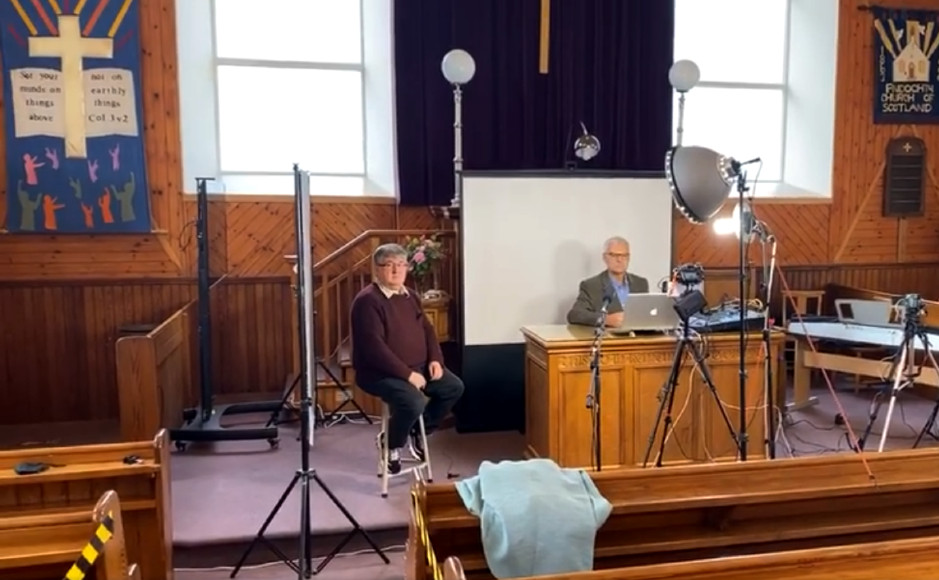 A new ecumenical partnership created by a small group of clergy in the north east hopes to reconnect with those who may not attend traditional church services.
Celebrating the unsung heroes
Under the name Ecclesia, three Church of Scotland and one Methodist minister around Buckie in Moray are creating a weekly Facebook program that will focus on the unsung heroes in their community.
Whilst there is a clear faith element at the core of each 30-minute recording, those involved want to use the platform to show Christianity remains relevant to people's lives.
Something radical
Rev Jaco Boonzaaier, minister of Findochty linked with Portknockie, said "We realised it was time to do something radical – to reengage with the community in a humble and serving capacity, rather than with us in robes.
"This is an attempt to serve the community the face of Christianity, and to shine a light on things happening around us.
"It's a new framework to help each other understand one another."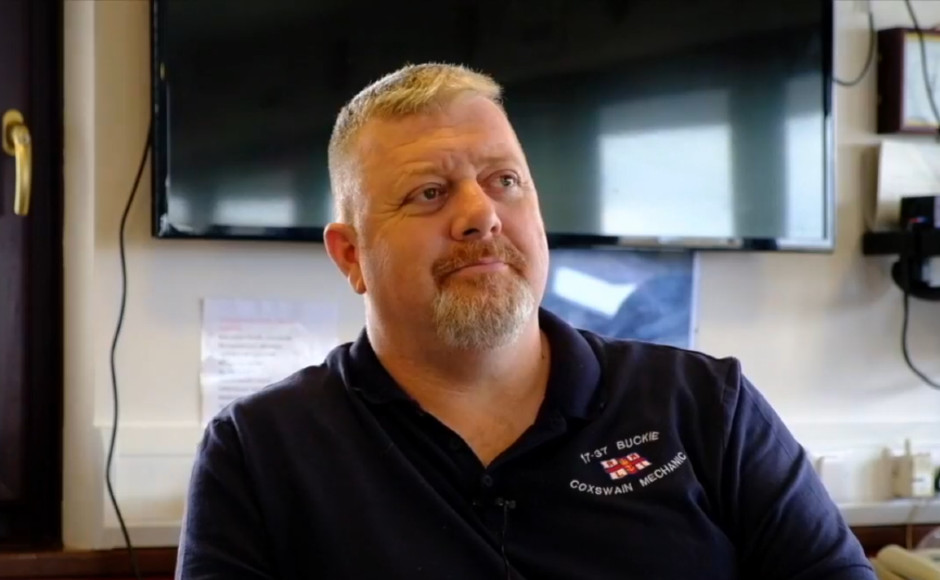 So far the Facebook videos have featured guests such as David, the coxswain of Buckie lifeboat station which has been at the heart town for the last 150 years, and Gillian who is services and community manager of the local Tescos.
A broader Christian perspective
Rev Chris Jackson, minster of the four local Methodist churches becoming known as the Moray Coast Methodist Church, said: "We look after a number of churches between all of us on the northeast coast here and we have very mixed congregations.
"Our congregations are having a broader perspective of what it is to be a Christian in our local area.
"For the group of us putting Ecclesia together, I think what we stand for is the church serving and being in the community."
"Getting people to come to us is the wrong way round. We're going out into the community to find them.
"It's time to be Christ in the community."
The four ministers who are involved have a close working relationship but may try to work with more congregations further down the line.
Although the focus is firmly on the area that they serve, the ministers hail from South Africa, England, America and Scotland, but are brought together by a shared ethos.
Back to basics
Rev Wes Brandon, minister of Buckie South and West linked with Enzie Church of Scotland, said: "We plan to slowly add things as we go along. All four of us have been doing online services and we can find creative outlets to hear other peoples' voices.
"We will introduce people with their story then possibly follow with a reflection and an 'Ecclesia question' asking how the Christian community can support their organisation.
"We can't keep doing things as they've been done for hundreds of years – let's get back to basics. People are hoping they can identify with things going on in their life."
Outside our buildings
Reflecting on the challenge of engaging people with faith in the 21st century, Rev Douglas Stevenson of Cullen and Deskford Church emphasises it's time to "reassess the role of the clergy" and to focus on "what is different from those who come on Sundays? What would you like us to do for you?
"We're used to our model of working but this is us actually wading out to develop possibilities outside of our buildings", he said.
In addition to the weekly show at each Sunday, all four will continue with their usual Sunday service arrangements for their respective congregations, which are currently a mixture of online and in person.
Rev Dr John McPake, the Church of Scotland's ecumenical officer, said: "As the churches in Scotland respond to the challenge we face in reaching out to our communities, the initiative taken in Buckie highlights a creative response that potentially models one way of re-engaging with those communities.
"The fact that it embraces churches of different traditions points, in a very small way, to the future shape of the Church in Scotland."
Watch and follow Ecclesia
Each new program will be posted at 6pm every Sunday via the Ecclesia Facebook page or catch-up at any time on previous episodes.