It's a Fair Question - praise for 'amazing' CrossReach staff and volunteers
Published on 5 November 2020
The chief executive of CrossReach has said she would like to see the professional expertise of social care workers better recognised.
Viv Dickenson said the response of staff and volunteers during the COVID-19 pandemic crisis served to further emphasise how "amazing" and committed they are.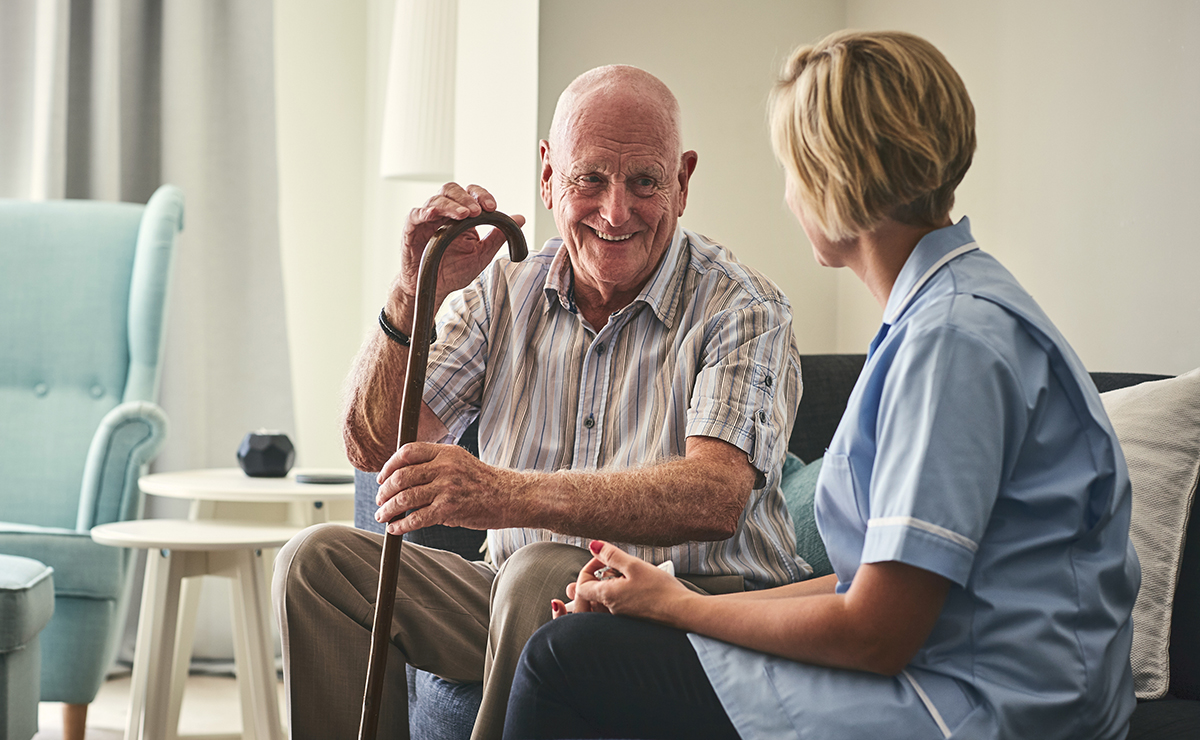 "Care isn't much talked about or not much understood until you need to access it," she added.
"I would really like to see the voices of supported people being really clear and we build any care system round these voices.
"I would like to see the professional expertise of staff being recognised and that they're treated fairly and the value of relationships is really understood."
Mrs Dickenson made the remarks in the latest episode of the 'It's a Fair Question" series to mark what is known as CrossReach Week for the Moderator of the General Assembly.
Speaking to Rt Rev Dr Martin Fair, she said she feels very privileged to be the chief executive of CrossReach, the operating name of the Church's social care council, and described it as a "unique and remarkable" organisation.
"We deliver services to people at the beginning of life, which is a real privilege, right up until the end of life," added Mrs Dickenson.
"We have about 70 services working with over 11,000 people every year who are facing some sort of challenge."
One of the largest social care providers in Scotland, CrossReach provides services the length and breadth of the country and its biggest strength is its workforce.
Commitment and energy
Mrs Dickenson said: "We've got 1,700 paid staff in total in a variety of roles and up to 500 volunteers at any one time and they do an amazing job day in day out.
"What is really incredible is the number of staff who come and train with us and stay for such a long time because there is usually a high turnover in social care.
"That tells you something about the commitment and energy that they bring to this role."
Mrs Dickenson spent 12 years working in the prison service south of the border before joining CrossReach on a temporary contract 23 years ago.
The Church has been providing social care services for more than 150 years.