It's a Fair Question - Christians mustn't take Scotland for granted
Published on 10 September 2020
A Kirk minister whose family were killed by extremists in Pakistan said Christians must never take living in Scotland for granted.
Rev Aftab Gohar said believers are "very fortunate" to live in a peaceful country were they are safe to practice their faith free from persecution,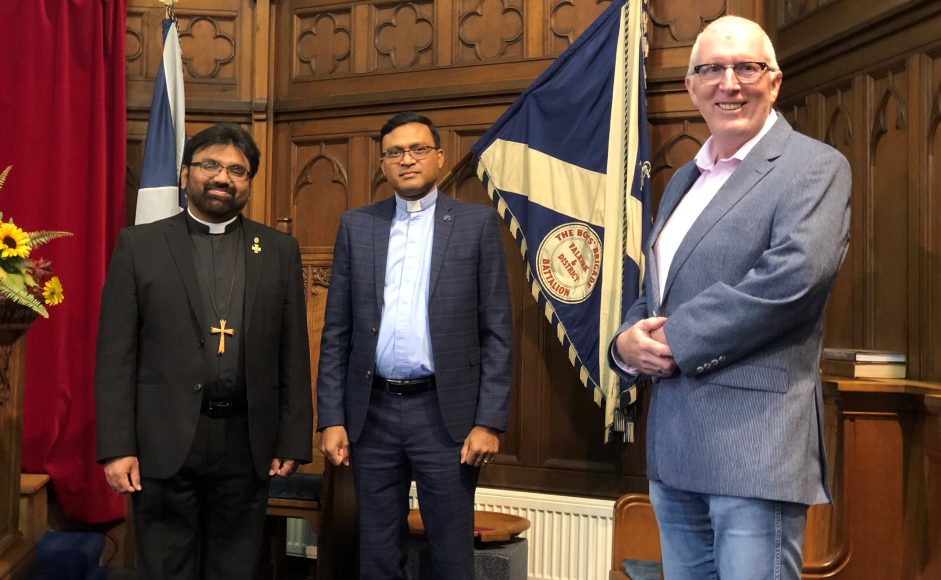 The minister suffered heartache in 2013 when his 79-year-old mother, nephew, niece, two uncles and other friends and relatives were among 122 people killed in a terrorist attack at their Christian church in Peshawar.
Speaking shortly after the atrocity, he said what the terrorists did was wrong but he forgave them and prayed that they would learn that it was not right to kill innocent people.
Mr Gohar, who has been minister of Abbotsgrange Parish Church in Grangemouth since 2008, spoke about his experiences in the latest episode of It's a Fair Question with the Moderator of the General Assembly, Rt Rev Dr Martin Fair.
"As a Christian and as a Christian from Pakistan, who has seen persecution and saw his family suffering there, I say to our Christian brothers and sisters here - 'you are very fortunate that you are in this peaceful land'," he said.
"So just don't take it for granted.
"Jesus loves you, and share his love with others."
Blasphemy
The episode also features Rev Raheel Arif of Denny Old Parish Church linked with Haggs Parish Church.
He is Mr Gohar's cousin and also lost family members in the Peshawar terrorist attack seven years ago.
Mr Arif and his family came to the UK in 2011 as asylum seekers after Islamic extremists threatened their lives because of their Christian faith.
Conspirators at the secondary school in Peshawar where he was vice-principle tried to have him arrested for blasphemy.
Mr Arif, who was ordained and inducted into his parish last November, and his wife and two children were granted British Citizenship five months ago.
Upsetting
Dr Fair asked him what went through his mind when he saw television footage of asylum seekers crossing the English Channel.
"When I see they travel in boats, sometimes they turn over and people die, it really upsets me," he said.
"There must be some problem with them in their country and they have fled from their country.
"So the UK Government should listen to them and then decide whether to give asylum"
The Church of Scotland's links to what is now the modern state of Pakistan date back to 1857 and today works in partnership with The Church of Pakistan. (COP)