"God helped me get clean and sober" says homeless charity founder
Published on 8 October 2020
The founder of an Edinburgh charity that supports homeless people living with addictions has said he is a huge advocate of "peer led recovery".
Richie Roncero of Steps to Hope said he would not have been able to get his own life back on track if it wasn't for his mentor who has lived experience of battling drink and drugs.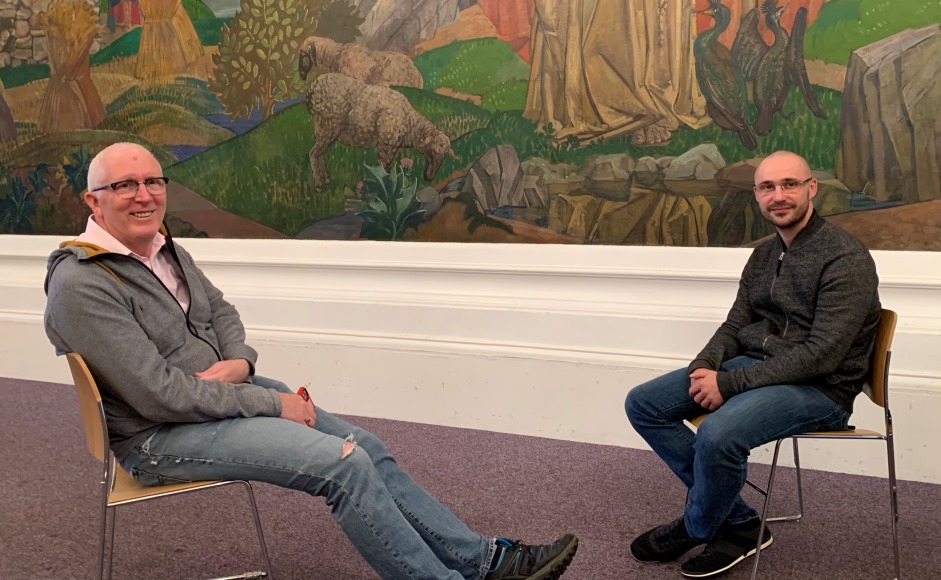 He said putting his faith in God also helped him get him clean and sober and led to him setting up the non-profit organisation in 2018 which operates out of St Cuthbert's Parish Church in Edinburgh on Sundays.
Mr Roncero speaks about his experiences in the latest episode of "It's a Fair Question" with Rt Rev Dr Martin Fair.
He told the Moderator of the General Assembly that members of St Cuthbert's were instrumental in helping people turn their lives around.
Mr Roncero said he grew up in a dysfunctional family, had low self-esteem and started taking cocaine when he was 15 which led to him being expelled from school and becoming homeless.
"As time went on, pain became my greatest teacher and it just got too sore and I just couldn't do another day living that life," he recalled.
"My addiction took me to places that I certainly didn't want to be – prison, losing relationships and not getting access to my children."
Faith in God
Mr Roncero said he wanted to change his life but did not know how to and eventually met a recovering addict who helped him.
"Being taken through the recovery process with my mentor, it taught me that Richie's way did not work and I had to have a power in my life – God," he said.
"I started to get down on my knees and hand over my will to the care of God and for the last five years and eight months, I've remained clean and sober, which is incredible."
The Moderator also spoke to Very Rev Dr Russell Barr, minister of Cramond Kirk in Edinburgh, who set up a charity called Fresh Start in 1999.
It provides starter packs for people who have previously been homeless so they can transform a house into a home.
The Pilton-based charity has grown from strength to strength over the years and opened a budget food shop at the end of June.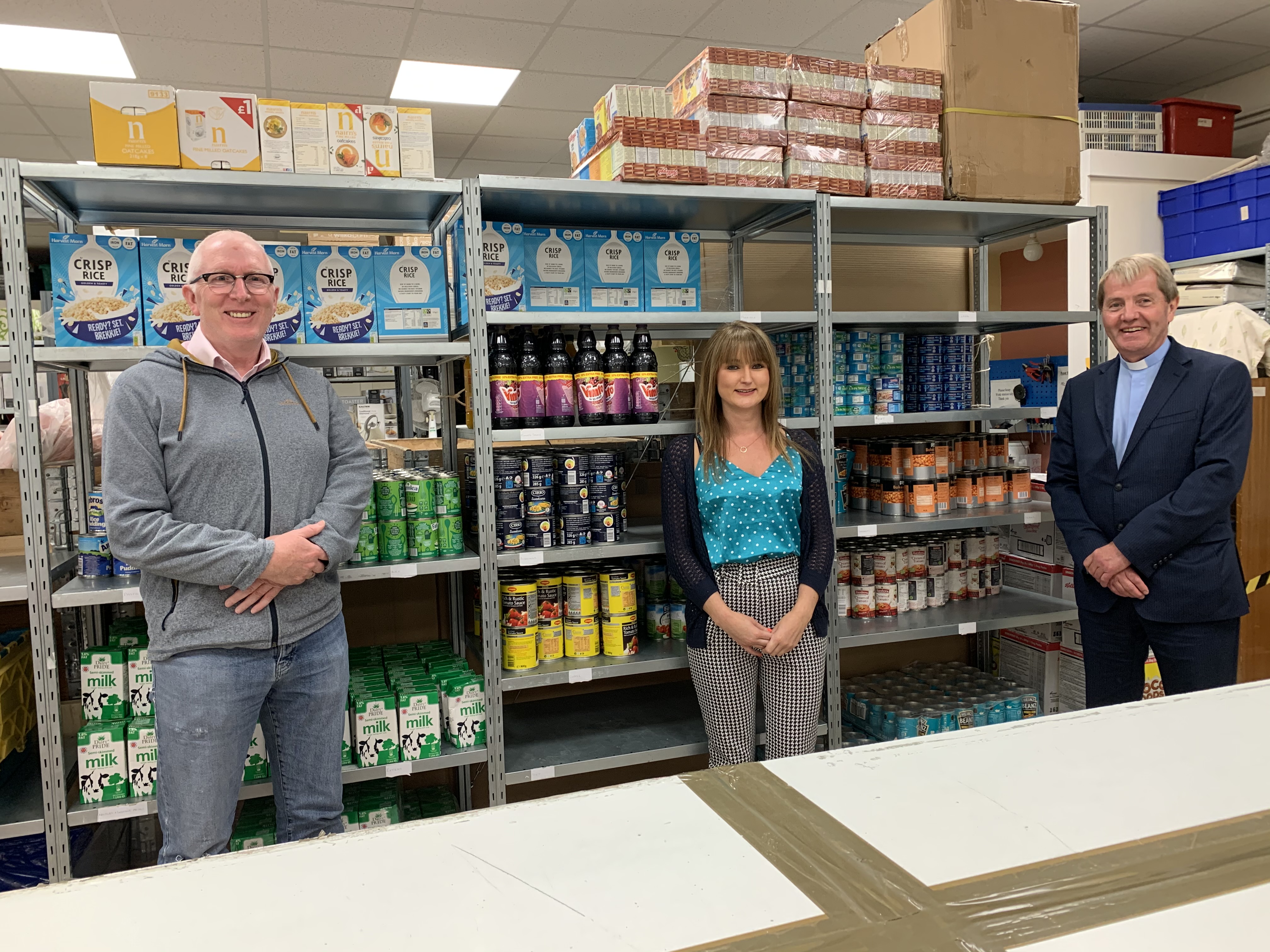 Business manager, Carrie-Ann Scougall, said: "It is run as a membership system and people who live locally can do their grocery shopping for only £3.50 a week.
"They can get 10 items and on top of that some free items that are donated locally from bakers, fruit and veg and that sort of thing.
"Food is available to people when it's needed.
"We fast tracked the opening of The Pantry as a result of the pandemic, to fill that gap between giving people food parcels and allowing them to have their own choices.
Justice and fairness
Ms Scougall said the Pantry currently has 200 members and serves between 50 and 60 customers a day.
"It's been really successful and we've received some really good feedback about the choice of items that are available since we opened," she added.
Dr Barr, who is retiring from Cramond Kirk at the end of October, used his role as Moderator in 2016-17 to champion the need to take a different approach to homelessness.
Asked why he thought churches should be involved in supporting people on the margins of society, he said: "We hear about Jesus teaching his disciples not to walk past on the other side of human need.
"We read about the passion that the prophets had for justice and for fairness.
"God sends us out to put into action some of the things we've just been hearing about in (church) so bringing together faith and practice seems to me to be the most natural thing in the world."