Glasgow minister recognised for social justice work
Published on 22 January 2020
A Church of Scotland minister in Glasgow has been honoured for his commitment to social justice and improving people's lives.
Rev Brian Casey of Springburn Parish Church has been recognised by the John White Little Star Foundation.
John White, who founded the charity to support children with a disability or life threating disease, described the minister as a "local hero" and "truly deserving" of the Diversity Award.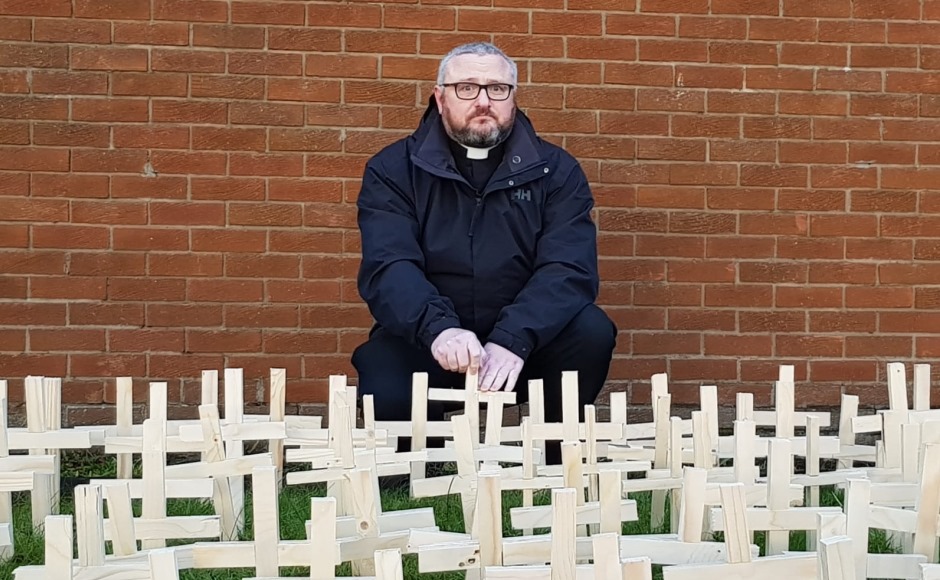 He said it recognised people who do their best to make things fairer for everyone.
Mr Casey is dedicated to ensuring that the rights of asylum seekers in his parish are upheld.
He spearheaded a high profile campaign to ensure that 11-year-old orphan Giorgi Kakava was not deported to Georgia following the premature death of his mother.
The school boy still faces an uncertain future because the 30-month stay of execution granted by the Home Office expires at the end of February.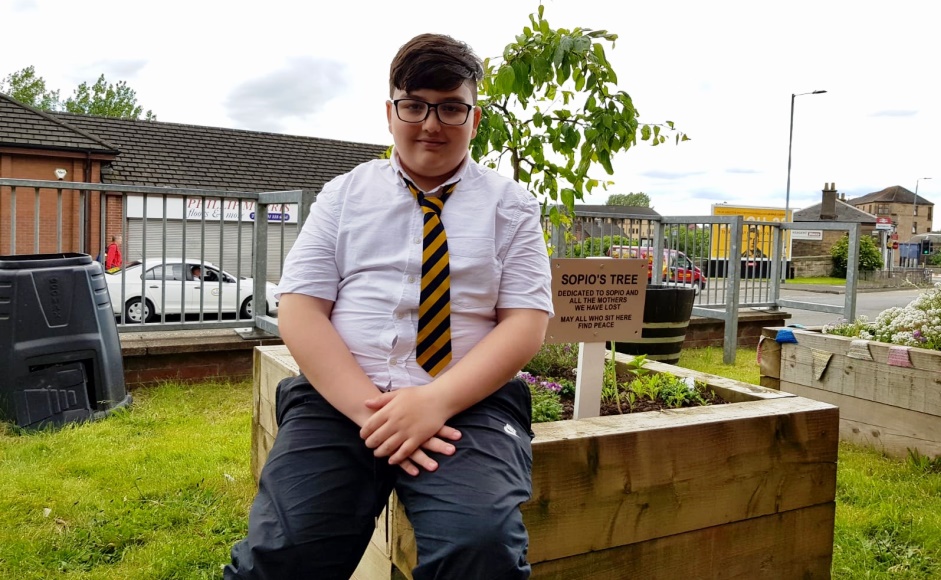 Mr Casey has enabled provision of after school care for children and encouraged local parents to organise and run it.
He has worked extensively with a charity called Faces and Voices of Recovery (Favor), which campaigns for change to drugs policy, to try and persuade the UK and Scottish governments to work towards "saving lives rather than filling prison cells".
Last December, Mr Casey oversaw the planting of hundreds of wooden crosses for people whose deaths were drugs related in the garden of Springburn Parish Church.
He led around 300 people in a silent, candlelit walk around nearby streets while the church bells tolled.
'Social justice for all people'
Mr White said: "Rev Brian Casey received this award for his work promoting social justice across Glasgow but especially in Springburn.
"He is a well-known face in the community and a pleasure to meet.
"I believe Mr Casey is truly deserving of this award and he has humbly accepted it.
"He is supportive of our work and that goes a long way in my book."
Mr White, who is still in his teens, was inspired to set up the charity after his young cousin was diagnosed with autism.
Mr Casey said he does what he can to help people of faith and none in his parish.
"I am humbled and delighted to accept this award," he added.
"I accept it on behalf of the people I serve and commit myself to continue working to ensure social justice for all people."
Mr Casey was unable to attend a ceremony on Sunday to accept his award, a framed certificate, and Mr White hopes to present it to him personally as soon as possible.