Funding cut proposals to advice centres "incomprehensible"
Published on 9 September 2020
The Church of Scotland has urged Glasgow City Council to scrap "reckless" proposals to withdraw funding from advice centres.
The Presbytery of Glasgow said it is "incomprehensible" to reduce service provision during a health crisis which has already resulted in job losses and plunging people deeper into poverty and despair.
It said the proposals had caused worry and anxiety and urged city councillors to take into consideration the views of people who rely on law and Citizens Advice centres before making a final decision to cut off funding.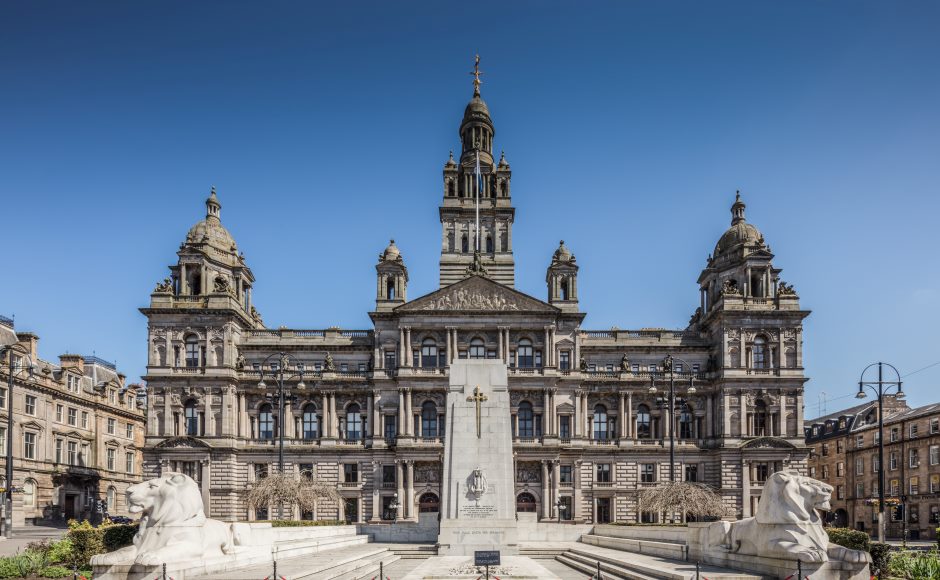 A reduction in grants from the city council's Communities Fund could force the closure of Bridgeton Bureau, Parkhead Bureau, Easterhouse Bureau, Glasgow Central Bureau. Castlemilk Law Centre, the Castlemilk Bureau and Drumchapel Money Advice Centre.
Following public outcry over the plans, Glasgow City Council announced a £4 million transitional fund to help some third sector organisations but the Church says that while the "temporary lifeline" is welcome, it will not make up for the funding cuts.
Nothing About Us Without Us Is For Us
George Kelly, convener of the Presbytery's community responsibility committee, set out the concerns in a letter to Susan Aitken, leader of Glasgow City Council.
He wrote: "At a time when an increasing number of vulnerable and disadvantaged people are in need of the invaluable support provided locally by such organisations, it seems incomprehensible that their survival could be threatened without any engagement or consultation with the communities that these groups serve.
"The proposed withdrawal or reduction of funding could potentially affect many groups which are widely respected and have a long and successful track record in working with people who struggle against poverty.
"It seems extremely likely that as the long term consequences of dealing with COVID-19 emerge, the number of people requiring help from such organisations will only increase.
"I urge you and your colleagues to protect and sustain funding for these groups while we continue to struggle with the pandemic and its consequences".
Mr Kelly told the council leader that the Church endorses the Poverty Truth Community motto which is ''Nothing About Us Without Us Is For Us'.
People make Glasgow
Very Rev Dr Susan Brown, convener of the Faith Impact Forum of the Church of Scotland, also called on Glasgow City Council to reconsider the proposals.
"People Make Glasgow, and so it is essential that people and communities are involved in decisions which affect them," she said.
"The voices and ideas and experiences of people who struggle against poverty should be heard and included in decisions that have an impact on them.
"It seems reckless to consider such substantial changes to vital community funding at the time when people are continuing to deal with the urgency of responding to COVID-19."
The Church of Scotland's Priority Areas team is responsible for the support, development and coordination of the Church's work within 64 of the poorest communities in Scotland of which half are in Glasgow.
Over the last six months, Priority Area churches have reported massive increases in the take up of food parcel delivery and other food poverty related services.
They work with families and individuals to gain access to debt counselling and money advice, to housing and welfare benefits support and other services.
Vulnerable
Priority Areas Secretary, Shirley Grieve, has also raised her concerns with Ms Aitken.
In a letter to the council leader, she wrote: "Law Centres and Citizens Advice Bureaus (CAB) have never been more vital to the wellbeing of our communities than right now, in this particularly difficult time due to the pandemic.
"We do welcome the announcement of the £4 million transition fund but feel that this will not suffice.
"I would ask you to please reconsider the impact on the most vulnerable in our communities.
"I would urge you to continue adequate financial support for the affected Law Centres and CAB and to continue to work with them to find the best resolution."