Explore your call to ministry with the Church of Scotland
Published on 7 September 2020
The Church of Scotland's Faith Nurture Forum is planning a series of Discernment webinars to encourage people to consider their own personal journey into ministry.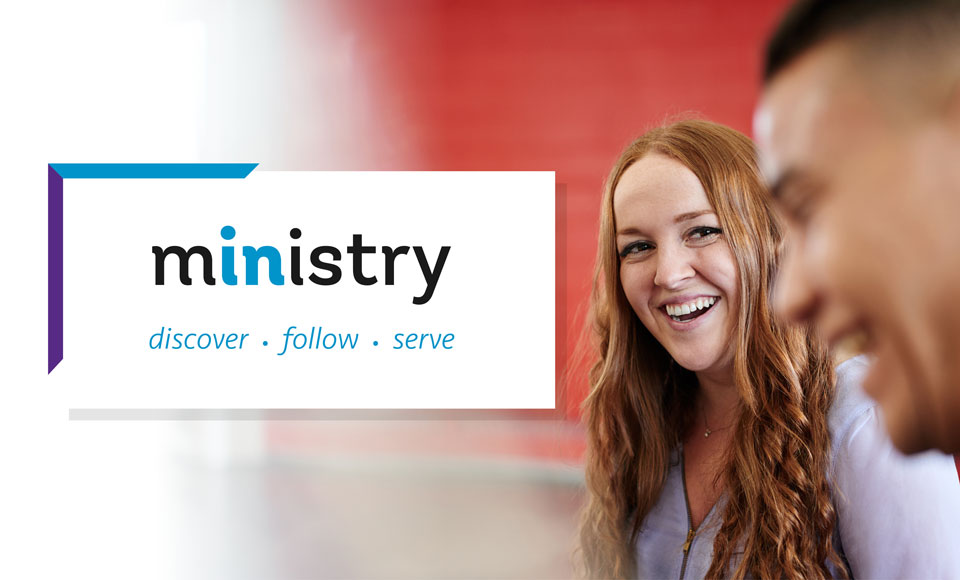 The events, taking place through Microsoft Teams, will consider ministry in the widest sense – the Christian ministry that all disciples of Jesus are involved in day by day, as well as the recognised ministries of the Church (i.e. Ministry of Word and Sacrament, Ordained Local Ministry, the Diaconate, and the Readership).
'In the midst of new challenges, God is still calling'
Rev Dr Lezley Stewart, the Church of Scotland's Recruitment and Support Secretary, said:
"The Christian faith is full of invitation… "come and see"… "follow me"… said Jesus, and so the Recruitment Team invite you to meet with them to consider how God might be calling you at this time, and to hear the Discernment stories of others along the way.
"Ministry is unfolding all the time in different ways, and sometimes we need the encouragement and company of others to consider our gifts and how God might be calling us to serve the Church.
"Most who have been on this journey have inspiring stories to share, and we hope the webinars will provide an opportunity for your own vocational reflection, as well as sharing information for those who want to take Discernment further.
"Although we are living in the midst of new challenges, God is still calling and we want to do all we can to encourage and accompany that journey of exploration. We are adjusting to different ways of doing things of course, but Discernment, assessment, and training for the ministries of the Church continues."
Hear the personal stories of those in the ministries
Those who have expressed an interest already in exploring a call to the recognised ministries have been invited to have a one-to-one Discernment conversation with one of the recruitment team, but the invitation to these new Discernment webinars is a wider invitation for those who may be interested in this area.
Each webinar will provide the opportunity to hear the personal story of someone who has been on a ministry journey, inviting participants to consider and reflect on their own story and the steps and stages they have travelled along the way.
During the session, there will be an opportunity to consider local ministry development, as well as time for Q&As and the chance to connect online with others who are similarly exploring their journey and where it might lead.
The recruitment team will also give an insight into Discernment for the recognised ministries and what they can do to support people considering this journey.
The webinars will be hosted on Microsoft Teams each month from September to March (apart from December), alternating between day and evening – so there should be a time suitable for everyone. Attendees are welcome to join in with any number of events.
Join an upcoming webinar
For those interested in taking part in an upcoming webinar, below are the dates, times and hosts available.
2020
| Date | Time | Host |
| --- | --- | --- |
| Friday 25 September | 12:30-13:30 | Rt Rev Dr Martin Fair, Moderator of the General Assembly of the Church of Scotland |
| Wednesday 28 October | 19:00-20:00 | Catherine Wallace DCS, Diaconate Secretary |
| Wednesday 11 November | 12:30-13:30 | Dave Kendall, Chief Officer, Church of Scotland |
2021
| Date | Time | Host |
| --- | --- | --- |
| Tuesday 19 January | 19:00-20:00 | Rev Anne Stott, Community Minister, Bertha Park |
| Monday 8 February | 12:30-13:30 | Rev Justin Taylor, Parish Minister, Abbotshall Parish Church |
| Monday 22 March | 19:00-20:00 | Rev Mandy Ralph, Parish Minister at Annbank with Tarbolton |
If you'd like to receive a link to attend, or have further questions, please get in touch with the recruitment team in the first instance and a member of the team will get back to you.
You can also find out more about the Discernment process on the vocations pages of our website.