CrossReach partnership will help people to access counselling
Published on 15 September 2020
A partnership between CrossReach and volunteers from the Scottish Tech Army will make it easier for people in need of support to sign-up for vital counselling services.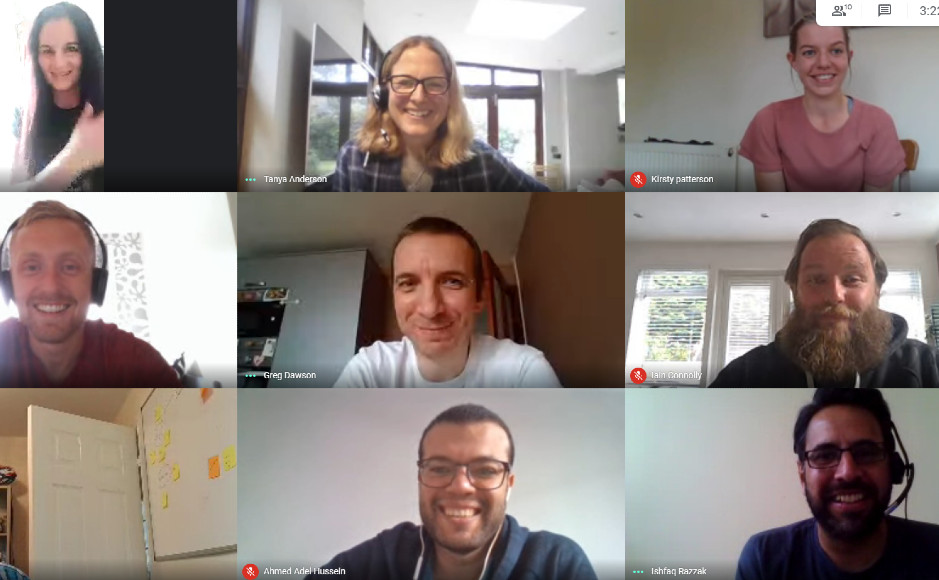 In response to an increase in demand for counselling during the coronavirus pandemic, CrossReach teamed up with the innovative technology group to create a new online referral and assessment system.
A quick turnaround
In just 10 weeks the partners have created a secure and confidential system, which will make it quicker and simpler for people to gain access to counselling when launched later this year.
Jackie Walker, head of service for counselling at CrossReach, said: "I'm delighted that the Scottish Tech Army chose to work with us to help realise a project that we could not complete alone.
"Their skills and experience have helped us to review our existing service provision, and their system will make it easier for those in need of support to contact our counselling services and for us to respond."
A link on the CrossReach website will take those seeking help to a site where they will be able to refer themselves, family members or people in their care to counselling services.
The new referral site will also allow information about each person to be stored securely and simplify how donations can be made.
Scottish Tech Army
The Scottish Tech Army is made up of 900 volunteers from the tech industry who are working to support organisations dealing with the immediate health, social and economic impacts of the coronavirus crisis.
Those involved with the project have praised the volunteers—who are experts in their fields—for their outstanding dedication to using technology to make a difference in people's lives.
Although this is a new innovation, it's part of a wider move by CrossReach to broaden access to services using digital improvements.
Since 2015 the care charity worked with the Digital Health and Care Institute to develop online perinatal counselling services that reach those in remote locations within Scotland. The Scottish Government recently announced it would provide annual funding of up to £1 million to be distributed to 15 non-profit organisations providing perinatal counselling, through a new Perinatal and Infant Mental Health fund.
Listen to the podcast
You can find out more by listening to the Scottish Tech Army podcast where Kirsty McIntosh chats with volunteer Luke Pritchard-Woollett and Tanya Anderson from CrossReach about how the team have been getting on.