Christian girls wore yellow stars on their uniforms in act of solidarity
Published on 27 January 2020
Christian children sewed yellow stars onto their uniforms and walked hand in hand with their Jewish schoolmates through the streets in an act of defiance against the Nazis, it has been revealed.
Dr Ninon Leader, a former pupil at the Scottish Mission School in Budapest, Hungary during the Second World War, said the girls were encouraged to see themselves as equals by their "inspirational" matron, Jane Haining.
Speaking on Holocaust Memorial Day which has the theme "Stand Together", she revealed that the courageous Scot was her godmother and she taught all of "her" girls the valuable lessons of solidarity and shared humanity.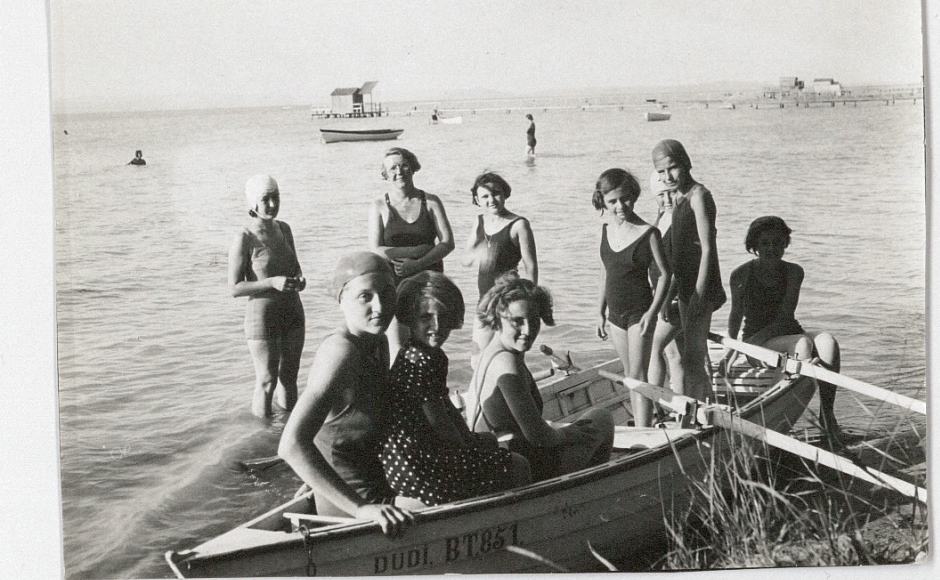 Miss Haining, a Kirk missionary from Dunscore near Dumfries, refused to abandon the Jewish girls in her care - many of them orphans - at the boarding school when the war broke out in 1939.
She sheltered them for more than four years until she was arrested and eventually taken to the Auschwitz Birkenau extermination camp in Nazi occupied Poland where she died six months before it was liberated 75 years ago today.
Heroine of the Holocaust
To mark Holocaust Memorial Day, an exhibition in honour of the strict but kindly mother figure is opening in the foyer of Glasgow City Chambers this morning and will run until Friday.
It features photographs, documents, letters and other artefacts relating to prisoner 79467 who was 47 when she died in July 1944.
The exhibition, created in painstaking detail by the talented team at the Holocaust Memorial Centre in Budapest, will be opened by Iain Lindsay, the UK's ambassador to Hungary.
Secretary of State for Scotland Alister Jack, Philip Braat, the new Lord Provost of Glasgow, representatives of the Church of Scotland and Ephraim Borowski, director of the Scottish Council of Jewish Communities, are attending.
Scotland's Culture Secretary Fiona Hyslop is unable to be there but acknowledged the importance of Jane Haining's story.
Dr Leader, who lives in London, recalled the day in 1944, following the Nazi occupation of the country of her birth, when it was made compulsory for anyone Jewish to wear a yellow star of David on their clothes.
It was a badge of shame designed to publicly identify Jews and one of the charges against Miss Haining was weeping when seeing children wearing them.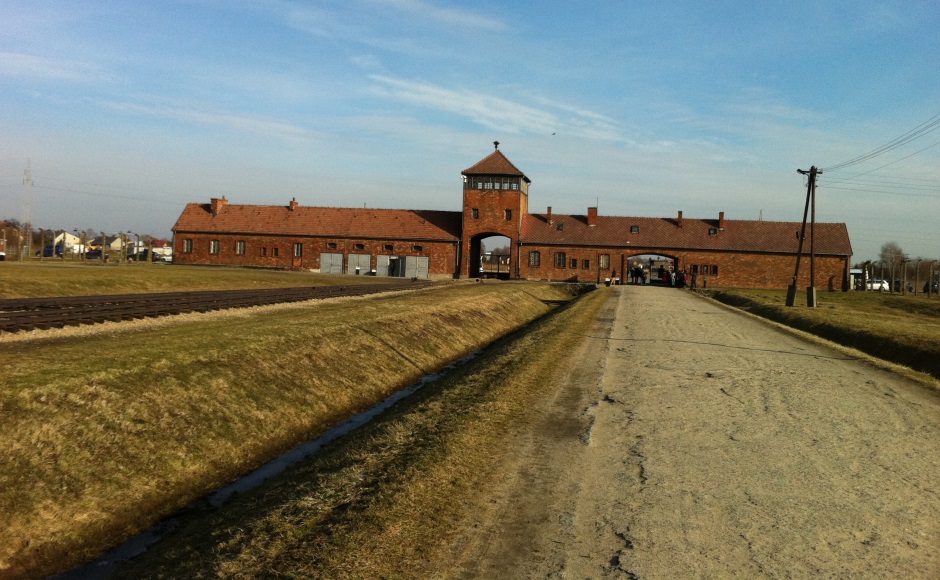 Dr Leader, who is in her 80s and fled Hungary during the 1956 revolution, said: "Miss Haining sobbed and she walked with red eyes among us.
"I heard later that she had tried to refuse 'to mark those children who were to be sent to the slaughter house'.
"Acting in Miss Haining's spirit and personality, irrespective of their religion, every single boarder in the Mission Home sewed a yellow star on their uniforms.
"That's how we left our building for our daily walk to the Heroes' Square and back, hand in hand, as equals."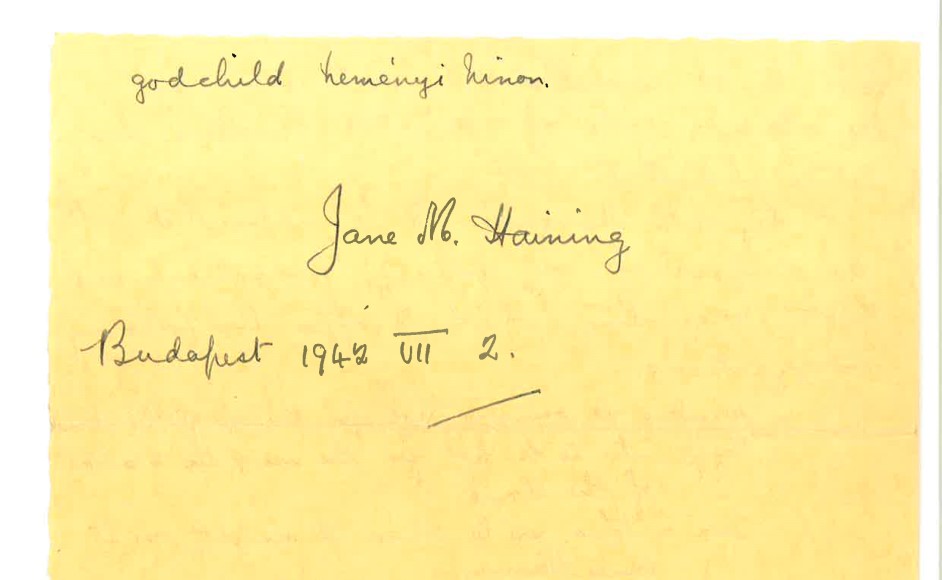 Dr Leader only discovered last year that she was named in her godmother's will after reading Mary Miller's book – Jane Haining: A Life of Love and Courage.
"I can still hardly believe it," said the scholar who connected with the author following a chance meeting between two of their friends in a synagogue in Bradford.
"It is so incredible that she should refer to me and even wish to leave me a keepsake."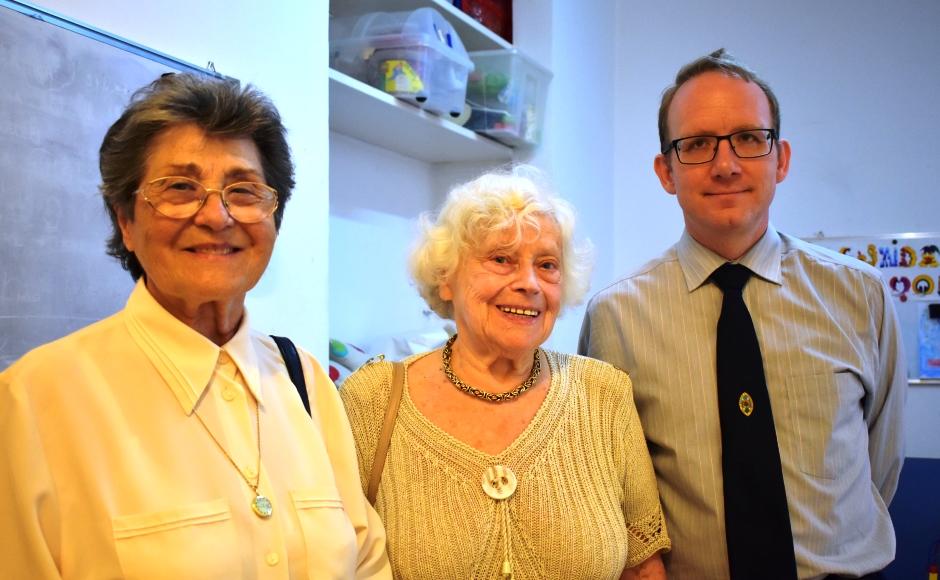 Written in 1942, Miss Haining's handwritten will was never executed because after her arrest her possessions were scattered and her rooms at the Scottish Mission, next door to St Columba's Church of Scotland, now led by Rev Aaron Stevens, were damaged during the siege of Budapest.
Deirdre MacDowell, whose mother Agnes O'Brien was the modest and fair minded matron's half-sister, said she was deeply moved by Dr Leader's story.
"As the 75th anniversary of the liberation of Auschwitz is marked, it is very poignant to note the bravery of the Christian girls who refused to split up their school family," she said.
"The world needs to hear about the strength of Jane's faith and how she treated all her girls with equal compassion.
"May we all be able to follow her example in the small things of life, in our own homes, workplaces, towns and not to be afraid to speak up.
"Her girls were not afraid and it shows that she did make an impact in their lives."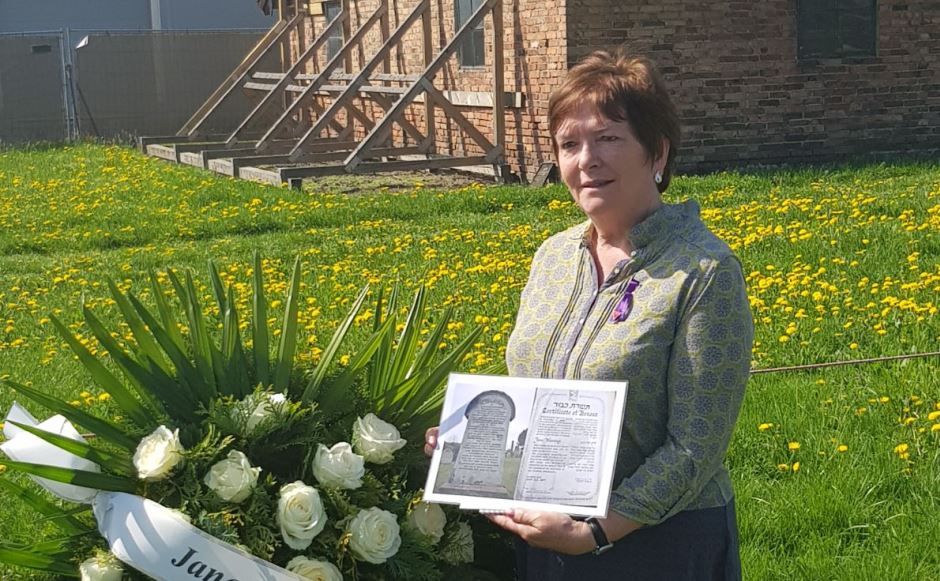 Rev Ian Alexander, interim head of the Faith Impact Forum of the Church of Scotland, said it was fitting to remember Miss Haining, who was arrested by the Gestapo on eight charges, including working among Jews in her care, on Holocaust Memorial Day.
"She stood by the girls in her care in good times and bad," he added.
"She had felt called to Budapest to look after them to the best of her considerable ability and she was deeply committed to the girls in her care.
"Remembering her on this 75th anniversary of the liberation of Auschwitz is to keep in our hearts the spirit of God's love, and justice, and compassion that guided her in everything she did, that we might be also guided in our lives today."
Former Scottish Mission pupil, Agnes Rostas, was among a group of children who witnessed Miss Haining being taken away by "German soldiers" and revealed that her haunting last words were "Don't worry, I'll be back by lunch".
They and others were all dispersed and hidden within an hour of the boarding school matron's arrest and given new names.
Not all were so lucky and some were taken to Auschwitz Birkenau were they died.
In 2016, former boarder Judit Beck, who attended the school from 1940-1944, told the Kirk that she also taken to the death camp at the age of 14 and miraculously survived - the only member of her family who did.
She said she was not aware that Miss Haining was there because children were kept separate from adults.
Christian martyr
Mr Lindsay played a key role in ensuring that the annual March of the Living to mark Hungary's Holocaust Memorial Day last year was in memory of Miss Haining, who has a street named after her in the city and is remembered at St Columba's Church.
He said: Having helped open the Jane Haining exhibition at the Holocaust Memorial Centre in Budapest in October 2017, I am delighted that on International Holocaust Memorial Day part of that exhibition is opening in Glasgow.
"Her story is one of humanity, heroism and astonishing bravery.
"It is fitting that on the day when we commemorate the liberation of the Auschwitz Birkenau concentration camp we pay tribute to Jane, who died there six months before its liberation, sacrificing her life to save Jewish children in her care."
Mr Jack's predecessor as Scottish Secretary, David Mundell, took part in the March of the Living in Budapest last year.
"As we remember all those who lost their lives during the Holocaust, I am pleased to see one of Scotland's heroes being honoured today," said Mr Jack.

"The opening of this exhibition in Glasgow is a fitting tribute to the life of Jane Haining.
"A young woman from Dunscore in the South of Scotland who put the needs of her Jewish pupils before her own, it is right that we continue to keep her memory alive.
"Everyone in Scotland should be immensely proud of her."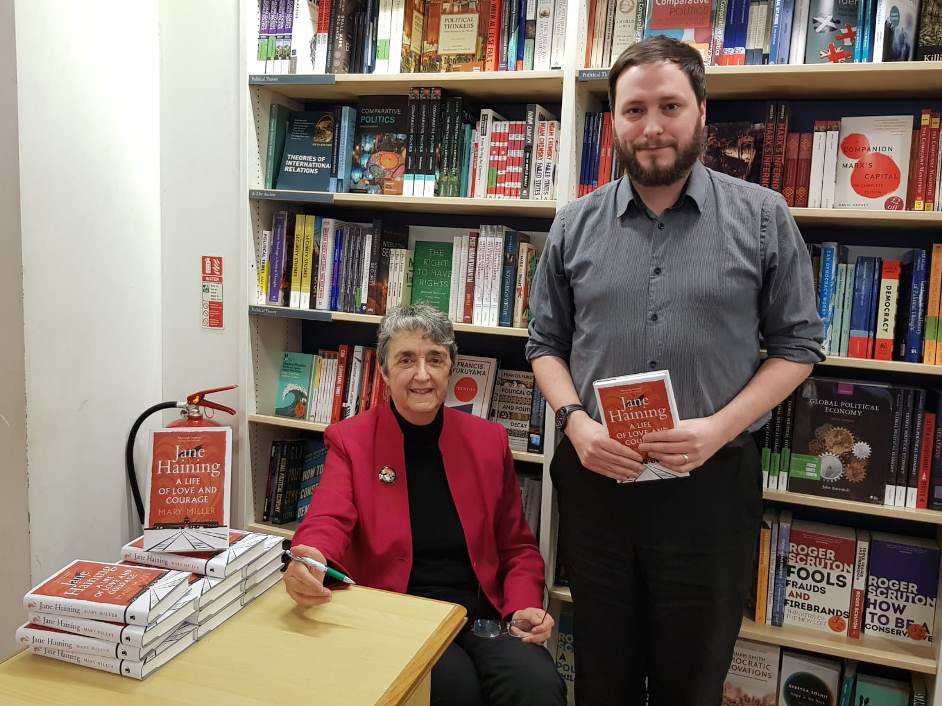 Ms Hyslop said: "This exhibition for Holocaust Memorial Day is an important reminder of the tales of heroism amid one of Europe's darkest chapters.
"Seventy five years on from the liberation of Auschwitz, we must never forget the Holocaust, nor be complacent about the dangers of prejudice, intolerance, discrimination and hatred.
"The Scottish Government works hard to promote a multi-faith, multi-cultural society based on mutual trust, respect and understanding."
Miss Haining lived in the south side of Glasgow and worshipped at Queen's Park Govanhill Parish Church before she moved to Budapest.
Mr Braat, a Labour councillor, said: "Jane Haining was an ordinary woman who spent 10 years living in Glasgow and went on to do extraordinary things as the matron in the girls' home of the Scottish Mission in Budapest in the 1930s and 1940s.
"To hear of her quiet determination to continue to care for 'her' girls, even when she knew it put her own life at risk during the dark days of the Second World War, is humbling and inspirational.
"Her heartbreaking story is one of heroism and personal sacrifice and it is fitting that an exhibition in her memory is on display at Glasgow City Chambers on Holocaust Memorial Day."
Miss Haining, a former Coats factory worker in Paisley is the only Scot named as "Righteous among the Nations" – non-Jews who risked their lives to save Jews from the Nazis –by Yad Vashem, Israel's Holocaust memorial.
Ephraim Borowski, director of the Scottish Council of Jewish Communities, said: "Holocaust Memorial Day is an important opportunity to remember and honour the millions of victims of the Nazis and to remind ourselves where racism and hatred in general can lead.
"The memory of Jane Haining, who died in Auschwitz with her Jewish pupils, being recognised by the Yad Vashem Holocaust Remembrance Centre as one of the 'Righteous Among the Nations' brings these terrible events closer to Scotland and should contribute to understanding of human rights, genocide, stereotypes, and discrimination."
The exhibition will soon be on display at Queen's Park Govanhill Parish Church.