Our top 13 Church of Scotland news articles from 2020
Published on 31 December 2020
It's been a year like no other, but despite the ongoing coronavirus pandemic, churches across Scotland and beyond have risen to the challenge of providing vital practical and spiritual support to the people in their communities.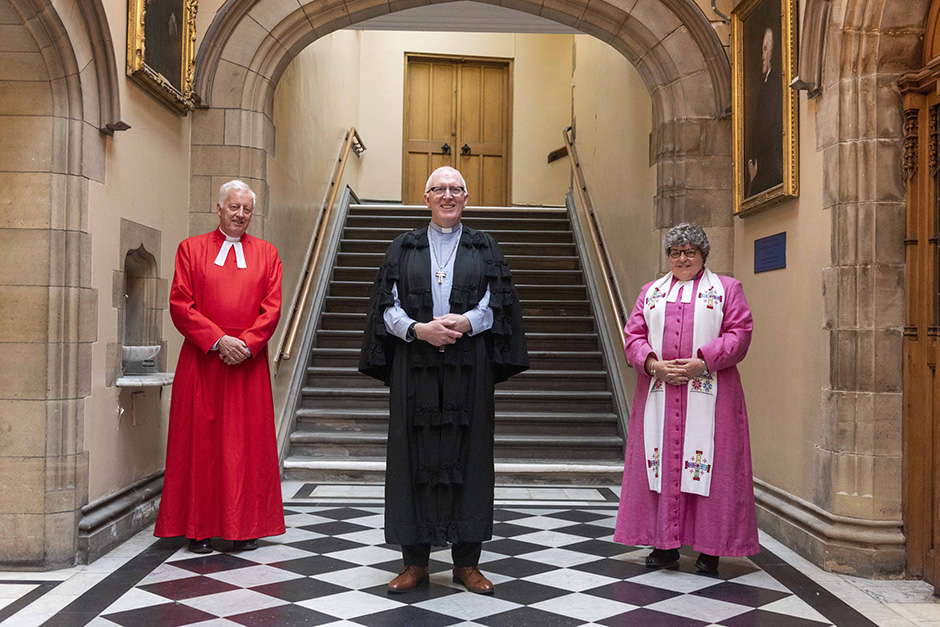 From adapting our use of technology to keep life continuing as normally as possible, to working out safe ways to stay in contact with elderly and isolated people, congregations have gone the extra mile to support those who were hit hardest during the pandemic.
Here's our list of of some of the most important, challenging and heartwarming stories from the last 12 months.
Our top stories
The Moderator's highlights
After taking up the role of Moderator of General Assembly of the Church of Scotland during the coronavirus pandemic, Rt Rev Dr Martin Fair had the unprecedented task of continuing in the role despite a suddenly empty diary. Yet although he has only travelled to very few events in person over the last seven months, Dr Fair has reached out to engage with ministers and congregations across the nation… and the world. Here are some of his moments from this year:
Appearing on Off the Ball - a unique radio and podcast series dedicated to Scottish football.
"I can't tell you how excited I was to be on Off the Ball - my all-time favourite radio programme," he says. "Ambition fulfilled!"
The Church of Scotland's Pentecost service was also a key moment, Dr Fair says.
"Following the cancellation of the General Assembly, it was important that the Church came together as one, to worship and to remind ourselves of our unity. Pentecost was the perfect moment to do that."
The Moderator's third pick of the year is the 'It's A Fair Question' video series, which features informal conversations with a range of interesting people.
"When one door closes, another opens," Dr Fair says. "And so for me it was about finding ways to communicate digitally - otherwise my year would have been well and truly cancelled! It's a Fair Question was one such approach."
If you have been following our Advent calendar during the month of December we would love to hear from you. What did you enjoy the most and is there anything that you'd particularly like to see more of next year? Tell us what you thought of our selection of stories, reflections, prayers and music by emailing us at mediarelations@churchofscotland.org.uk