Ultramarathon pilgrim to run 340 miles for charity
Published on 10 September 2019
A charity worker is setting out to run 340 miles from Carlisle to Edinburgh on the St Ninian's Way in a bid to help rebuild war-torn areas of Iraq.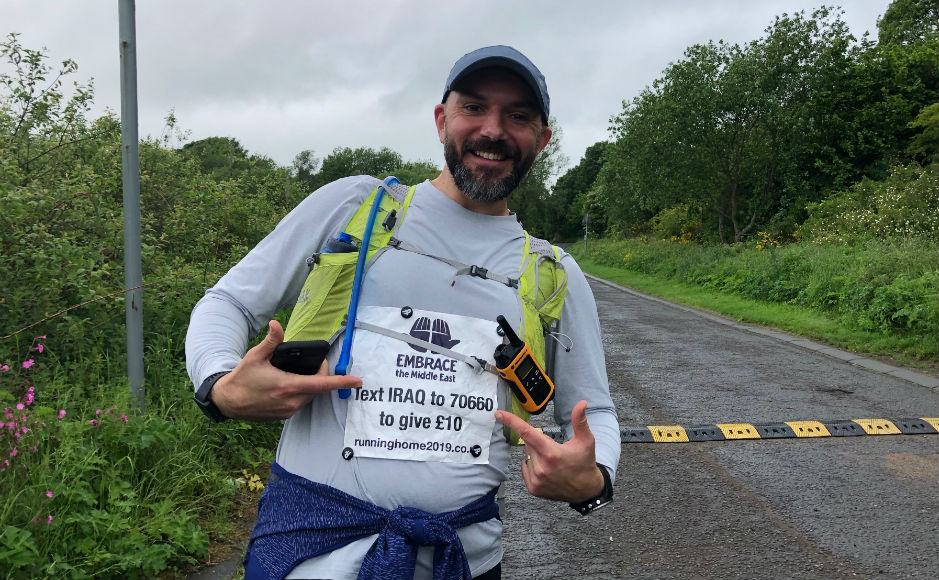 Throughout the year, Dr Mark Calder, 37, is covering a total of 1,725 miles spread across 14 ultramarathons, all of which retrace the ancient pilgrim routes of Scotland and Northern England.
The distances range in length from 45 miles to 200 miles, but the St Ninian's Way via Whithorn and Glasgow is by far the longest and will take seven days.
Mentally challenging
Reflecting on the challenges he has faced over the 1,200 miles already completed, Dr Calder described the experience as "intense on an emotional and mental level".
"Major delays, kit that's failing, getting lost, or if it starts raining, can all take you to a dark place", he said.
"I hadn't realised how much more of a mental rather than a physical challenge it would be."
Money that has been raised will go towards a project run by Embrace the Middle East, where Dr Calder is the regional manager for Scotland and the North of England.
Starting in January, his first challenge was running from Dunfermline Abbey via Culross, where St Mungo was born, to Glasgow Cathedral, where the saint is buried.
The academic, who has taught at Stirling and Durham universities, explained that the length of the overall challenge "is the distance from Baghdad to Damascus to Beirut to Jerusalem to Tel Aviv to Cairo and back to Baghdad - the capitals of the countries in which Embrace the Middle East works".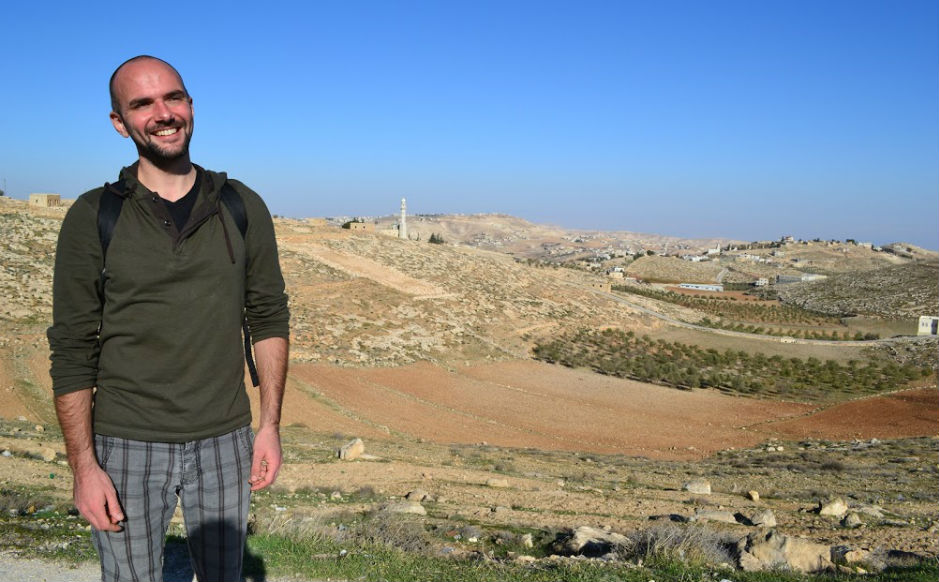 Having lived, worked and travelled widely in the Middle East, he is passionate about his reasons for the ambitious undertaking.
"The goal is to raise money for our new project for refugees returning to cities previously occupied by the Islamic State particularly in Iraq," he said.
"Our focus is enabling people to rebuild their livelihoods and offer skills training in computers and even bee keeping.
"It will also support inter-communal peace building.
"Embrace the Middle East is led by local partners and shows how changes big and small can make a difference," he added.
Based near Aberdeen, the father of two and Arabic speaker has a lifelong interest in the Middle East, which has included completing a PhD specialising on the region with 18 months living in Palestine, and proposing to his wife Karen in Egypt.
Highs and lows
A committed Christian who has written worship material for the Church of Scotland, Dr Calder explained why he believes there is a strong spiritual element to the challenge.
He said: "I have thought in the past that there are similarities between pilgrimages and ultramarathons - they have these intense highs and lows."
"There's this idea of journeys being transformative - it's a chance to think about the actual saints whose footsteps I'll be following in.
"It's a gift to live in a country where I am free to run from one coast to the next without fear of encountering checkpoints or minefields or similar, which has been an incredibly profound experience.
"It also ties in with the aspiration of homecoming for these refugees in the Middle East who have been displaced by war."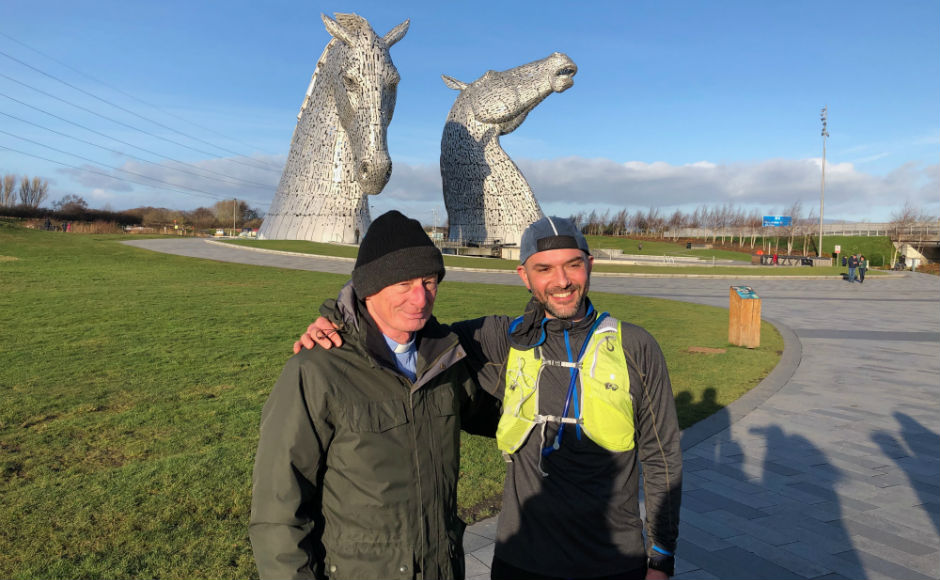 Asked about how he feels having nearly completed his ultra-marathon year he said: "It's not achievement I feel so much as gratitude.
"I feel humbled by the vastness of Creation - you feel kind of small.
"It's a more deeply felt sense of God's benevolence and generosity.
"I've come to understand the value of patience and not rushing.
"There's a spiritual aspect. During my third run, when I was lying in bed sick due to dehydration rather than running as I'd planned, I was deeply aware that my life is no less valuable when incapable and struggling than when overcoming and triumphing.
"It's a huge lesson in humility."
Including the St Ninian's Way, Dr Calder has a further three runs to complete and if you would like to join him, or you are interested in arranging a talk about the work of Embrace the Middle East please contact the charity directly.
Dr Calder will start the St Ninian's Way on Saturday 14 September.
Find out more or donate to the Running Home 2019 project.