Perth event aims to empower discussions around Christianity
Published on 16 October 2019
Do you find the thought of talking about Jesus to friends, neighbours, classmates or colleagues daunting? Or are wondering what happens if people raise a challenging question or objection to which you're unable to respond? The Confident Christianity conference at Perth North Church on Saturday 26 October aims to help you become more confident and empowered.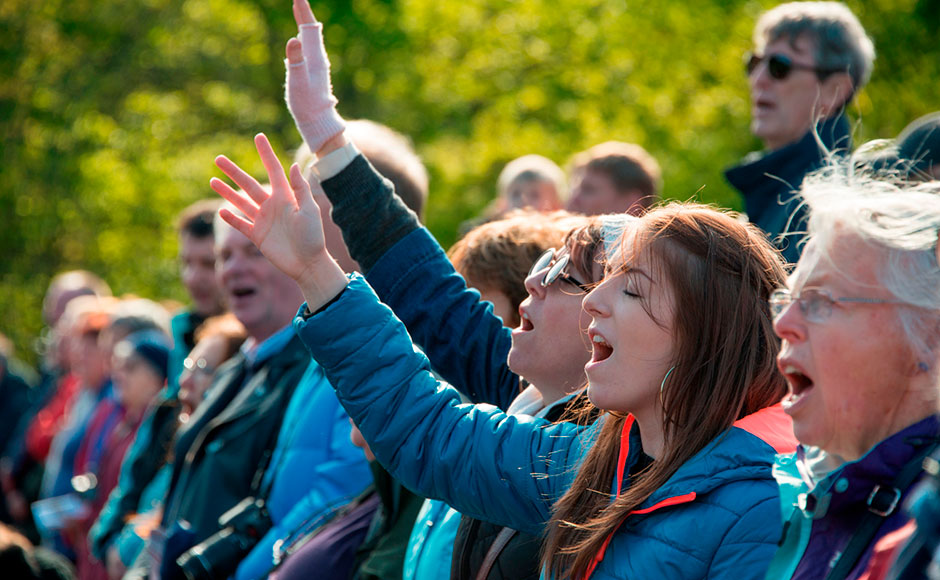 The event, which has been set up in partnership between the Solas Centre for Public Christianity and churches in the Perth area, is bringing a great line-up of speakers to help you become more equipped to talk about Jesus more naturally, engage in evangelism that persuades people, and answer the questions of your friends.
Dr Murdo Macdonald, the Church of Scotland's policy officer for the Society, Religion and Technology Project, urged people to come along to find out more:
"It is important that people of faith speak out on issues - sometimes difficult issues - which we face as a society, as churches and as individuals.
"This space, especially in relation to science and technology, is the area in which the society, religion and technology (SRT) project has been working for almost 50 years - and we look forward to continuing to equip the Church to speak out in years to come."
'Be bold and speak with confidence'
Rev Kenny Stott, the minister at Perth North Church says he is delighted to be hosting the Confident Christianity conference at his church.
"It is not only an opportunity to meet with other followers of Jesus but also to have the space and time to think together as to how we might share our faith with others," Mr Stott said.
"We all in daily life engage with people who are asking questions, sometimes very tough questions.
"Our hope is that the conference will caution us against giving glib and shallow answers but it will be an event to help us all to be bold and to speak with a confidence.
"The range of topics being offered is extensive and it is our hope that all who come will find the day refreshing, helpful and a spur to live out our hope in Christ."
Perth North Church is working ecumenically together with other churches in Perth, including Perth Baptist Church, to make this conference happen, and the organisers hope to attract friends from churches across Scotland from a wide variety of denominations.
The fantastic line-up of keynote speakers will include:
Dr Andy Bannister, Director for the Solas Centre for Public Christianity
Kristi Mair, Pastoral Support and Research Fellow at Oak Hill College
Michael Ots, Christian speaker and writer
Book your place
The Confident Christianity conference will take place on Saturday 26 October at Perth North Church of Scotland from 9:30am until 4pm.
Tickets start from £10 for concessions and £15 for standard admission.
To book your tickets, go to the Eventbrite page.
Further dates are scheduled to take place in Glasgow and Dundee in early 2020. Find out more about these here.