MSPs praise Edinburgh church as it celebrates 80 years
Published on 10 September 2019
St Nicholas Church, Sighthill, in Edinburgh, is celebrating its 80th anniversary this month with a colourful celebration of Church life, including a service led by Rt Rev Colin Sinclair, the Moderator of the General Assembly of the Church of Scotland.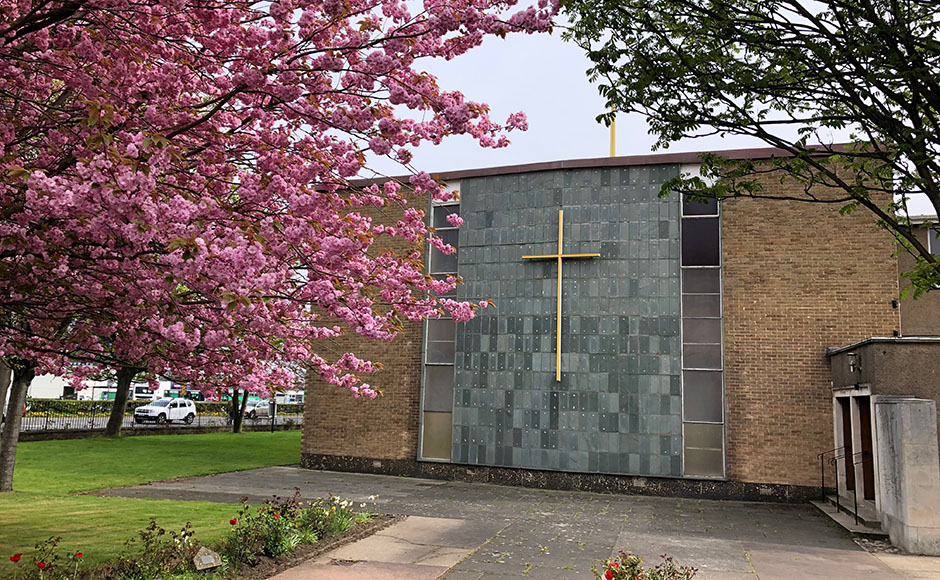 The 80th anniversary has also been congratulated by the Scottish Parliament as Edinburgh Pentlands MSP, Gordon Macdonald, tabled a motion praising Dr Kisitu and other St Nicholas' church leaders for "being a positive and welcoming presence for all in the community."
The motion was signed by 12 other cross-party MSPs in August.
Rev Dr Tom Kisitu, the minister at St Nicholas Church, is looking forward to welcoming locals to the celebrations.
"2019 is a momentous year for St Nicholas Church, Sighthill," Tom enthused.
"This year marks the 80th anniversary of the founding of our church. It is a time to give thanks for our 80 years of life and work, as a local parish church.
"I know some might ask why we celebrate, especially at a time when our church, the Church of Scotland, struggles, in many ways, to remain relevant and unmistakably visible in a fast-moving nation and on an evolving Scottish 'landscape'.
"Our response is, why not celebrate? Why not celebrate God's mighty hand on, in and through a community of faith and action like St Nicholas Church, which only 50 years ago, had the largest Sunday school in Scotland, peaking at just over 1000 children!
"As we celebrate 80 years of existence as a local parish church, we're following the practice of looking back to see, understand and appreciate God's footprints in our life, and our work must enrich (and indeed be followed by) the living of our lives together, forwards - as we break new ground, take new actions and make new choices.
"We, at St Nicholas Church, Sighthill, choose to celebrate our 80th anniversary by shouting 'Ebenezer! (this far the Lord has brought us)' and, with greater breath and faith, trusting Him to lead us on to a better, fruitful and glorious future.
"We soldier on, with the confidence, 'that He who began a good work in [us] will carry it on to completion until the day of Christ Jesus' (Philippians 1:6). Amen."
The Children's Church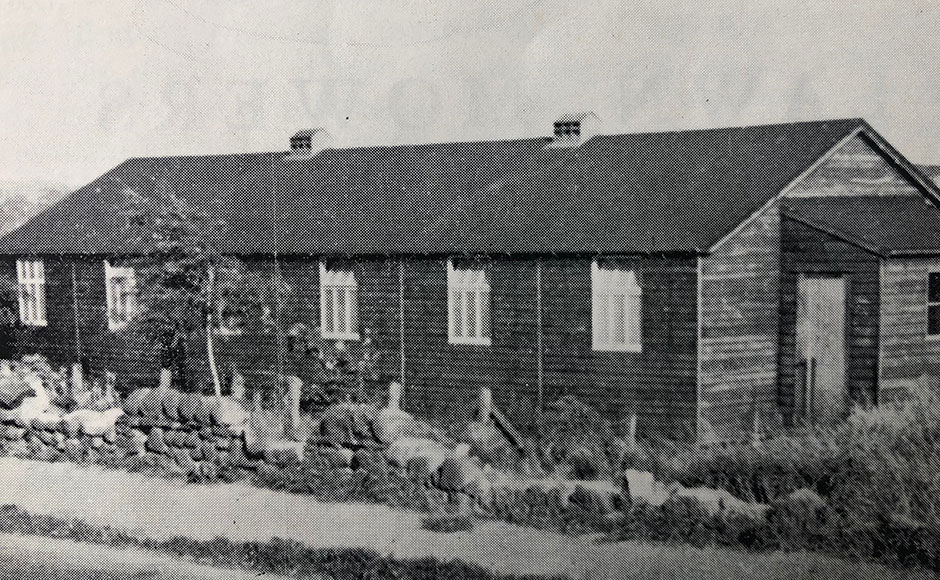 The congregation has adorned a wall of the church with a detailed timeline of the last 80 years in the life of the church, from its beginnings in 1939 as a temporary wooden hut measuring 60ft by 20ft to the present day.
Established as a parish in 1939, the present church building was opened in 1959 and quickly came to be known as 'the Children's Church'.
This was due to part of the initial church funding being raised by Sunday Schools around Scotland and overseas.
In recognition of this, the name St Nicholas - the patron saint of children - was given to the church.
A commemorative stone, symbolising the gifts of the children, the boy's gift of five loaves and two fish that Christ used to feed the 5000, was unveiled by Lord James Douglas Hamilton in 1957.
St Nicholas Church, Sighthill's population rapidly grew in size and at one point their Sunday School was the biggest in Scotland; a story shared in the Sunday Post in 1950.
Nowadays, the parish is no longer a static community. There are many people who only stay for a few years in the area, so the church has been seeking new ways to reach and share the Gospel within this ever-changing neighbourhood.
One of the new ways St Nicholas is working to reach out into the community is through their partnership with the Bethany Trust who are working in The Calders area of Edinburgh. The group meets in St Nicholas twice a month to share a free lunch.
The 80th anniversary of St Nicholas Church, Sighthill, will also coincide with the 80th anniversary of the local Murrayburn Primary School, and the local school choir will be performing at the service.
'Come on and celebrate'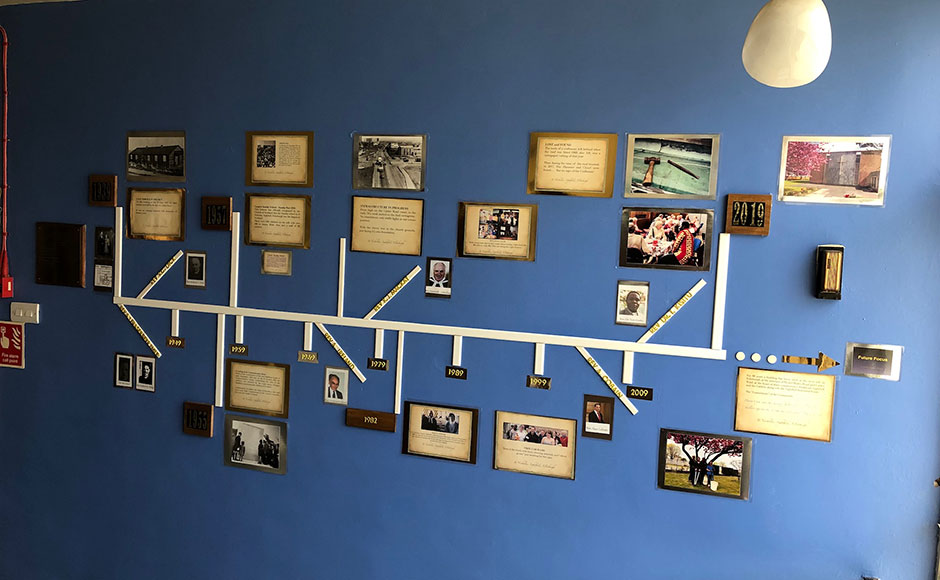 There are a series of events running at the church throughout September and October including:
80th anniversary service
Everyone is warmly invited to join the congregation at the 80th anniversary morning worship service, which will be held between 10:30am-noon on Sunday 15 September at St Nicholas Parish Church, Sighthill in Edinburgh.
A piper and procession will begin the service, with contributions from Rev Angus Mathieson, Moderator of the Presbytery of Edinburgh; Rev Ken Mackay, former St Nicholas Church, Sighthill, minister; Rev Michael Mair, minister of St David's Broomhouse; Rev Dr George Whyte, Principal Clerk of the Church of Scotland; Gordon Macdonald MSP; Murrayburn Primary School Choir and many more.
A light buffet lunch will be served in the church hall after the service.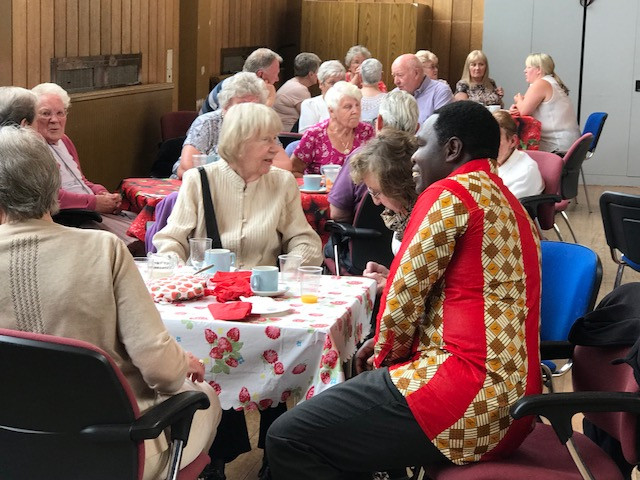 Community lunch
The local communities around Sighthill, Parkhead, Bankhead and the Calders are invited to share a special community lunch on Thursday 19 September from 11am at the church.
Open doors day
For those unable to make it to the anniversary service, but who would like to visit and read about the history, there will be an open doors day on Saturday 28 September between 11am-4pm.
Songs of praise
The Bristo Community Concert Band will be leading a special Songs of Praise service on Saturday 5 October from 7pm.
A full history of St Nicholas Church, Sighthill, is available to download here or as a print copy which will be made available at the open doors day on Saturday 28 September.