Moderator to visit vital CrossReach services
Published on 18 October, 2019
Rt Rev Colin Sinclair, the Moderator of the Church of Scotland, will spend four days next week visiting CrossReach social care projects to find out more about the charity's crucial work across Scotland.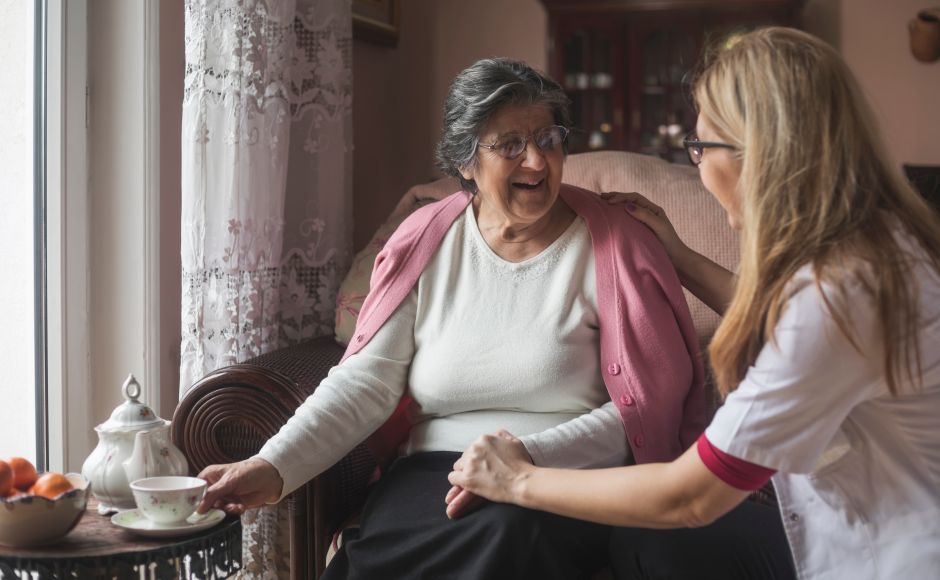 Sites will include services that reflect the breadth of work and support that the care arm of the Church of Scotland offers across all stages of life.
Great respect
Speaking about the upcoming visit, Mr Sinclair said: "I have a great respect for the range of work in which CrossReach, and for the imaginative, professional and creative way they undertake it.
"Despite facing constant financial pressures they aim for excellence in all that they do, so far as they are able.
"Over the years I have come in contact with a number of their activities, visited homes and seen projects and have always been impressed by their thoughtfulness and their concern for those whom they serve.
"My wife Ruth and I are looking forward very much to spending a few days seeing something more of Cross Reach."
Quality education
One of the places Mr Sinclair will tour is Erskine Waterfront School, which opened last November and serves around 30 looked after children, aged 8-16-years-old.
It aims to provide a high standard of education for young people who need additional support in a high quality, modern environment.
CrossReach has been providing residential care and education for children for over 50 years.
On the same day, Mr Sinclair will visit houses which provide accommodation and a home environment for vulnerable young people.
He will also go to two properties which offer services for older people at Cumnor Hall in Ayr and South Beach House in Ardrossan.
The former is a 31-bedroom residential care home for older adults with a diagnosis of dementia, where the care and support offered is very much led and guided by the residents themselves.
Mr Sinclair has a personal connection to the property as he was the chair of the local committee of the care home in the 1980s, whilst a member of his wife's family was a resident there for 30 years.
South Beach House is a larger home overlooking the sea where residents also work closely with staff to create a comfortable environment.
Supporting recovery
In Glasgow Mr Sinclair will go to Rainbow House, a project helping people to overcome drug and alcohol addictions through therapy and other methods.
At Dick Stewart House, which is also in Glasgow, the Moderator will meet with people who have been released from prison and are now receiving support and accommodation from CrossReach to help rebuild their lives.
The final day will take in the headquarters of CrossReach, Charis House, near Portobello.
Throughout his year as Moderator Mr Sinclair will also have the opportunity to visit other projects, such as a centre for people coping with post-natal depression and Heart For Art, a scheme helping people with dementia to make artwork.
Service of thanksgiving
This year marks 150 years of CrossReach, which will culminate in a service of thanksgiving for Social Care Sunday at Dunfermline Abbey on Sunday 17 November.
Bill Steele, Convener of CrossReach said: "Over recent years, moderators have spent time visiting CrossReach services, encouraging all the folk they've met.
"As we celebrate this 150th year of service by the Church of Scotland in the field of social care it is our pleasure to welcome the Rt Rev Colin Sinclair and his wife Ruth as they take time in their busy schedule to share with us at several of our operational centres."
Find out more about 150 years of CrossReach