Moderator praises CrossReach recovery service for providing "hope and healing"
Published on 30 October 2019
Rt Rev Colin Sinclair, Moderator of the General Assembly of the Church of Scotland, has praised a CrossReach service which supports people as they overcome addiction for providing "hope and healing".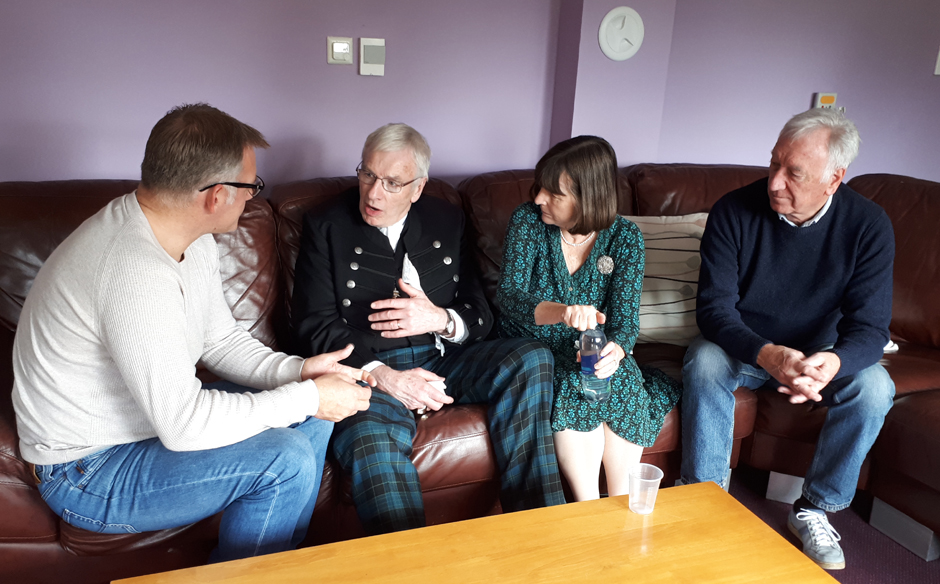 Mr Sinclair made the comment while visiting Rainbow House, CrossReach's Residential Abstinence Recovery Service based in north-west Glasgow, as part of a four-day visit to different CrossReach sites.
Speaking of the "huge privilege" of meeting staff, volunteers and residents he said: "We spoke to not just service users but some who had come through the experience and begun to rebuild their lives."
"To hear them talk about discovering themselves, a new direction and finding hope was enormously encouraging.
"We were moved by the respect of residents for the staff as they journey together, as many had been through the journey themselves.
"Through it all we saw a simple, practical, deep love that helped people to find healing and wholeness and a new future."
At a time when Scotland is experiencing the highest rate of drug deaths in Europe, Rainbow House offers 17 rooms for men and women who are committed to becoming alcohol and drug free.
The service uses different types of treatment such as cognitive behavioural therapy (CBT), a residential trip to the Highlands and art therapy.
To deliver the programme of recovery, CrossReach works with Glasgow Health and Social Care Partnership and this Abstinence Service forms a key part of their Alcohol and Drug Recovery Services.
Turning lives around
Around a third of the staff, and some of the volunteers, first came to Rainbow House with addiction problems and now use their experiences to support others as they turn their lives around.
Following treatment there in 2017, Benji, 43, is now a volunteer and passionate about helping others to recover.
"When I came here I was shown all the things I hadn't been shown before - love, understanding, forgiveness, all that kind of stuff", he said.
"For me it was a perfect set-up - the people in it, the people that run it, the programme that's on offer."
Benji said that a trip to Aviemore during his stay at Rainbow House had had a profound effect on him.
"It was the first time I'd been away anywhere without being under the influence of drugs and alcohol and could actually remember the experiences I was having", he said.
"I enjoyed myself without the use of drugs and alcohol - it freed me up and helped me to grow into myself.
"To get a feel for the outdoors like that - it was part of my recovery."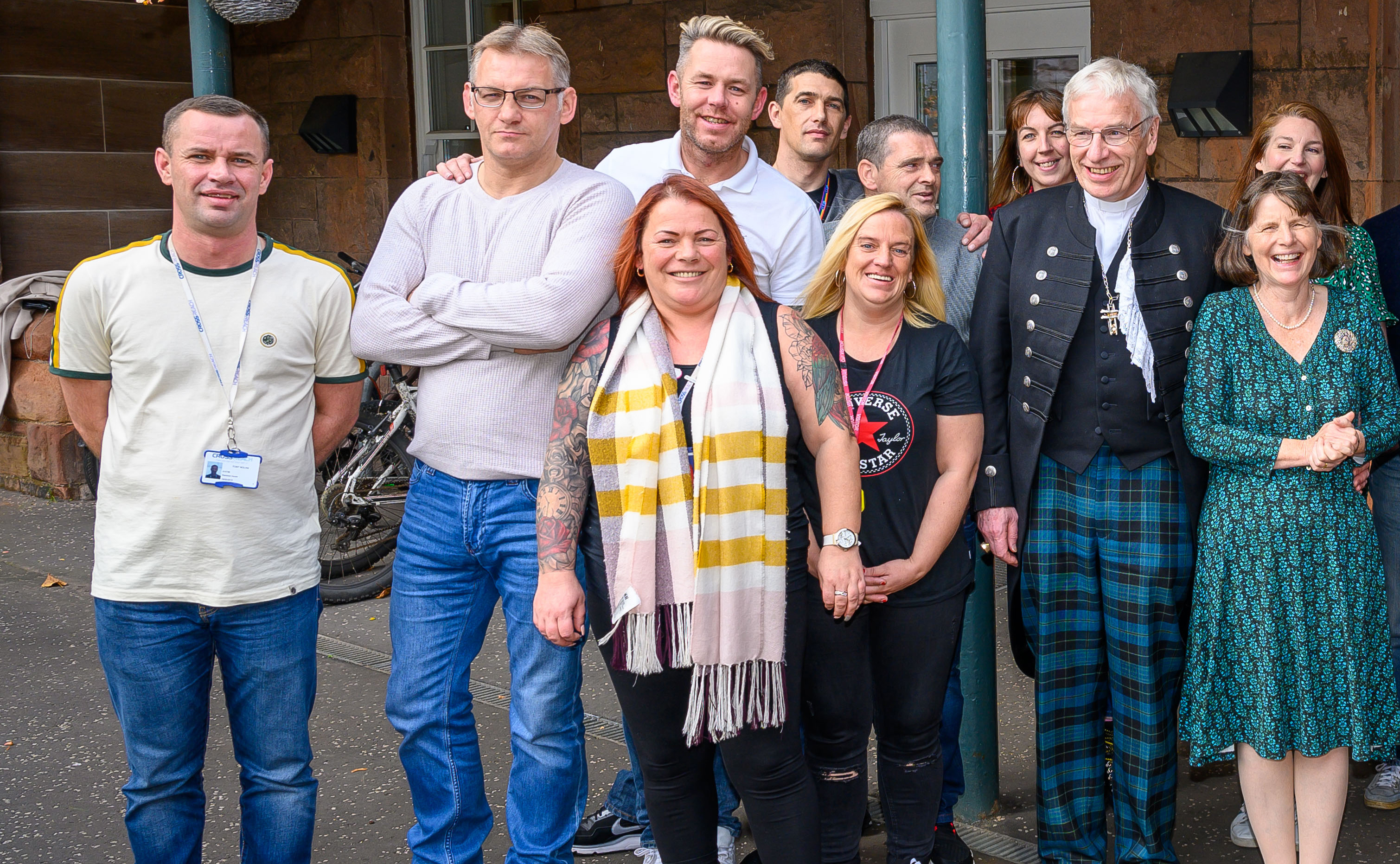 Open since 1985, the service moved in 2011 to a purpose built building with good quality facilities and a supportive environment for all who stay there.
Local church member Jim Coleman, 72, decided to help out at Rainbow House two days a week after volunteering at Glasgow City Mission.
He said that it's rewarding place as while people arrive "absolutely broken", often after treatment their "whole lives are turned around."
"You see the real person come through rather than someone with an addiction. Their confidence comes on, their self-belief. That in itself is just amazing.
"I really enjoy it. One of the best things is getting guys who have been through coming back in here [as staff and volunteers] because they've walked the walk - they know what it's like and that's a huge plus. It gives people a bit of hope."
Dedicated staff
Service Leader Peter Birnie paid tribute to those involved with Rainbow House.
"It's nothing without the staff team here and the efforts that they all put in. To me, I think they're the best - that's why we get these results", he said.
Over four days, visits included services that reflect the breadth of work and support that the care arm of the Church of Scotland offers across all stages of life.
This year marks 150 years of CrossReach, which will culminate in a service of thanksgiving for Social Care Sunday at Dunfermline Abbey on Sunday 17 November.