Moderator embarks on Caithness Presbytery visit
Published on 20 September 2019
This weekend, the Moderator of the General Assembly of the Church of Scotland, Rt Rev Colin Sinclair, will be travelling to Caithness to spend a week meeting with locals, conducting worship services, visiting Wick Lifeboat Station and the new offshore wind farm, as well as schools and Guild gatherings.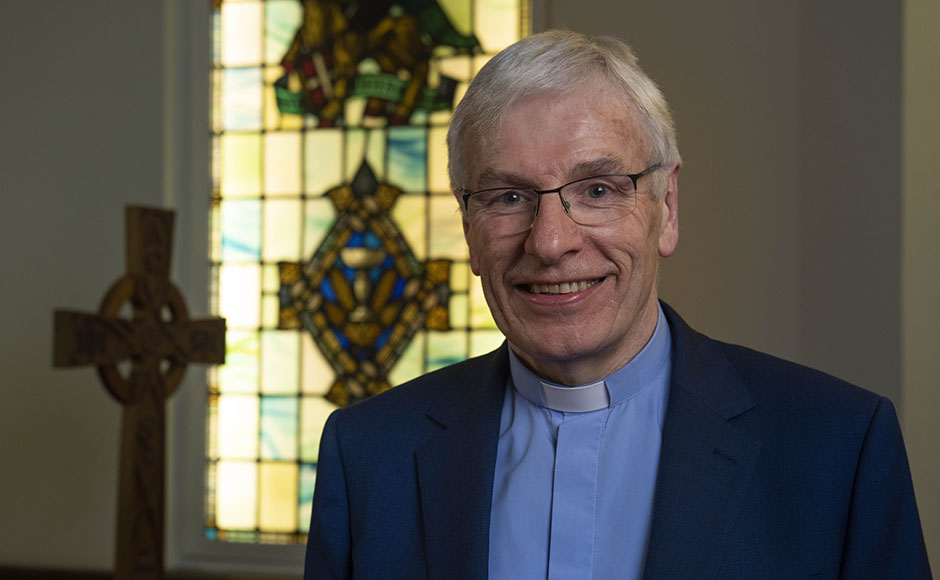 Ahead of his trip, Rt Rev Colin Sinclair said:
"Caithness will be the first of four Presbytery visits during my year as Moderator and my wife Ruth and I are looking forward very much to visiting a part of Scotland we do not know.
"We have a full programme visiting churches and Guild gatherings as well as going to schools, UHI Northern College and a youth club.
"We hope to learn more about rural life and the work of the lifeboat service and the growth of wind farms.
"On a personal level, Caithness is 'Sinclair' country and my grandparents moved down from Caithness to Glasgow. We are hoping to visit where they lived."
Serving God in our county
Rev Andrew Barrie, the minister at Pultneytown and Thrumster Church, welcomed the visit of the Kirk Moderator to the area.
"We're very excited to be welcoming the Moderator to our county. We hope that in his visit he will get to see some of the great community and other work which makes our county such a great place to live," Andrew said.
"We also hope that his visit will encourage the churches as they continue on in serving God in our county.
"We are especially looking forward to the visit to the new Beatrice Operations and maintenance office which has brought a revitalising presence in our harbour, which is so important to the history and life of our community."
From leading worship to tea dances
The week will include visits to lots of important Caithness institutions including Caithness General Hospital, North Highland College UHI and the East Caithness community facility, including Newton Park Primary and Wick High School.
Colin will lead a worship service at Halkirk & Westerdale Parish Church on Sunday 22 September, and an evening worship service at St Peter's & St Andrew's Church in Thurso.
During the day on Monday 23 September, Colin will visit Caithness General Hospital to hear a presentation on rural care as well as find out more about the hospital's pastoral partnership. Later in the afternoon, he will visit Pulteney House Care Home in Wick, before spending the evening at a civic reception at Wick Town Hall.
On Tuesday 24 September, Colin will be visiting the University of the Highlands & Islands – Northern College, to meet with students and staff and have a tour of the college, before attending a Guild gathering at Thurso West Church.
Colin will then travel to Dunbeath Primary School on Wednesday 25 September, before having lunch at the Dunbeath Centre. In the evening, he will address a special public meeting of Caithness Presbytery at Wick St Fergus Church
Colin will continue his local parish visits on Thursday 26 September with a trip to Pentland Parish Church.
On the morning of Friday 27 September, Colin will make his final two school visits to Newton Primary School and Wick High School to see the new campus.
In the afternoon, one of the highlights of Colin's trip will be visiting Wick Harbour and the RNLI Wick Lifeboat Station. During this time, he will be shown some of the exciting new developments at Wick Harbour including the new offshore wind farm.
In the evening, Colin will attend the Lybster Friday Club at the Parish of Latheron Church of Scotland.
On his penultimate full day in Caithness Presbytery, Colin will spend his afternoon at a tea dance in Caithness with Enable Scotland, which was set up to make life better for people who have a learning disability, as well as their families.
On Sunday 29 September, Colin will lead the worship service at Halladale Parish Church, before later leading the worship service at Pulteneytown Parish Church.