From darkness comes the light - new community support hub for Largs
Published on 14 September 2019
A new community drop-in centre to support people going through hard times is opening in North Ayrshire.
The Living Room in Largs is a safe space where people can unburden themselves free of judgement.
St John's Parish Church is at the forefront of the project, opening on Monday, and hopes it will be a "beacon of light".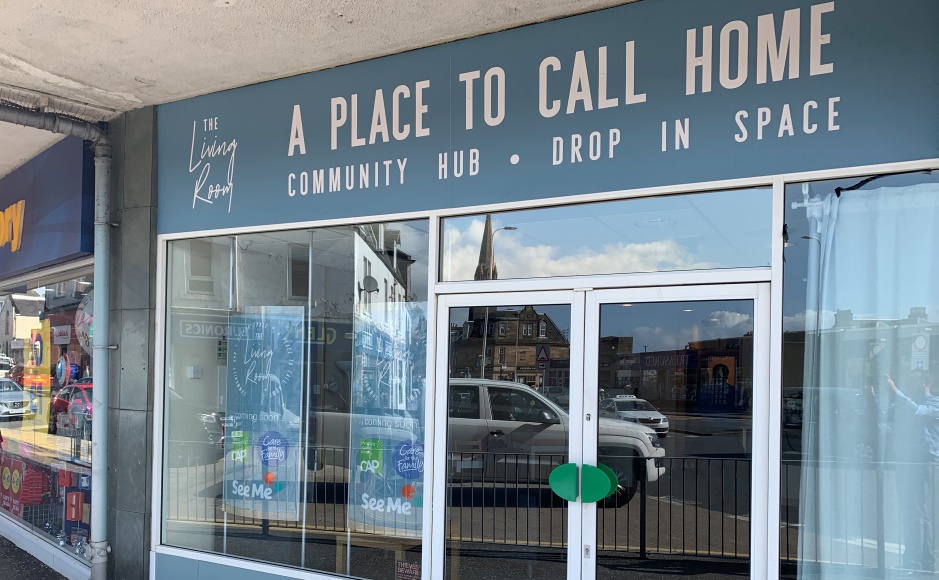 Minister, Rev Jonathan Fleming, said members felt the need to "reach out" to the growing number of people with mental health issues at a time when local services are increasingly oversubscribed.
National Records of Scotland statistics show there were 22 suicides in North Ayrshire in 2018 and 784 across Scotland as a whole.
Refuge
Mr Fleming said: "As members of the Christian community and the wider community of Largs, we have a responsibility to reach out to those around us.
"There is a perception that if you live in Largs you have plenty of money and have got it all together.
"Sadly, that is far from the case for many.
"The church is first and foremost a place of refuge for those who are hurting or struggling.
"We trust that The Living Room that God has blessed us with can allow us to answer that call in ways that we have not been able to do before in the town."
The community hub - billed as a "place to call home" - is based in a former opticians' shop on Aitken Street and will be initially open Monday-Friday.
A total of 38 volunteers have already undergone "safeTALK" suicide awareness training to enable them to recognise the early signs and connect people to specialist resources.
A further 18 people have been trained in bereavement care awareness.
Burn brightly
The Living Room is supported by churches from different denominations across the local area and people of no faith.
Dozens of people attended a special service of dedication on September 1.
Douglas Creighton, probationer minister at St John's Parish Church linked with Cumbrae, said: "We want The Living Room to be a beacon of light for those who are traveling at the darkest points of their life and for us to burn brightly, the light needs to be that of God.
"It is by being Christ in our community that we are proclaiming the Gospel."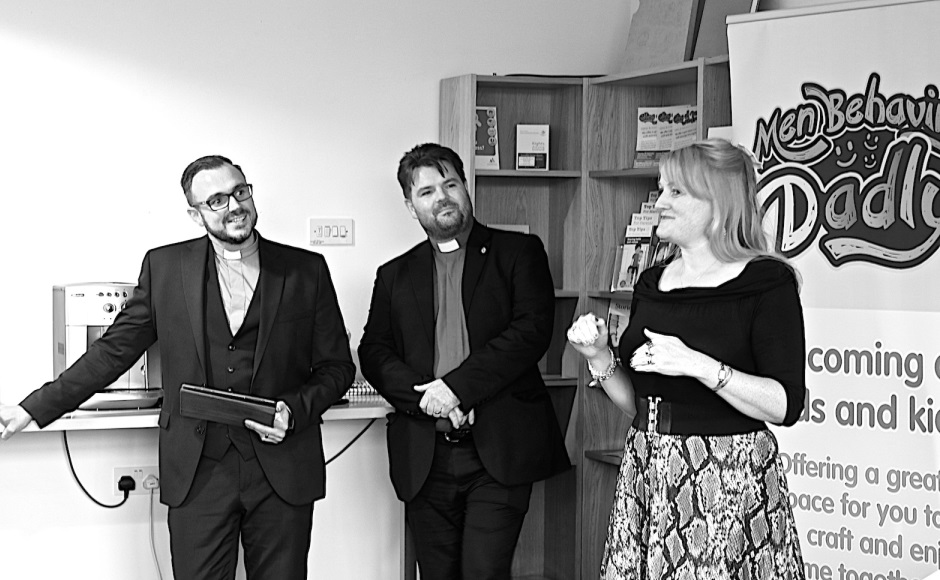 Core to the success of the project is partnership working and the charity, Care for the Family, is offering practical help to address issues including parenting, relationships and bereavement and loss.
Speaking at the service, the organisation's national representative in Scotland, Gill Lyth, said: "We are so pleased to be partnering with The Living Room.
"We have seen thousands of lives transformed through our work since 1988 and what will be happening here will transform lives in this community.
"We are here to resource you to do just that because Care for the Family exists to support and equip people who are on the frontline loving and serving families.
"This place is the ideal place for people to feel at ease and met by someone who cares."
Advice
The Living Room has been awarded a £5,000 grant by the Church's Go for It fund and £5,500 from the Kelburn Windfarm Community Fund.
Other church congregations have agreed to support the initiative with prayer, volunteers and varying levels of financial contribution.
The Living Room hopes to develop a partnership with Christians Against Poverty, which will provide advice on household budgeting, and Alzheimer's Scotland in the not too distant future.
People interested in becoming volunteers should email livingroomlargs@icloud.com for details.