Exciting new role for rural church champion
Published on 12 October 2019
A champion of the Church in rural Scotland has been inducted into full-time parish ministry.
Rev Mandy Ralph will provide spiritual leadership at Annbank and Tarbolton Parish Churches in Ayrshire.
The 51-year-old, who has transferred from Ordained Local Ministry (OLM) to Ministry of Word and Sacrament, was inducted into her new role at a service at Tarbolton Parish Church last week.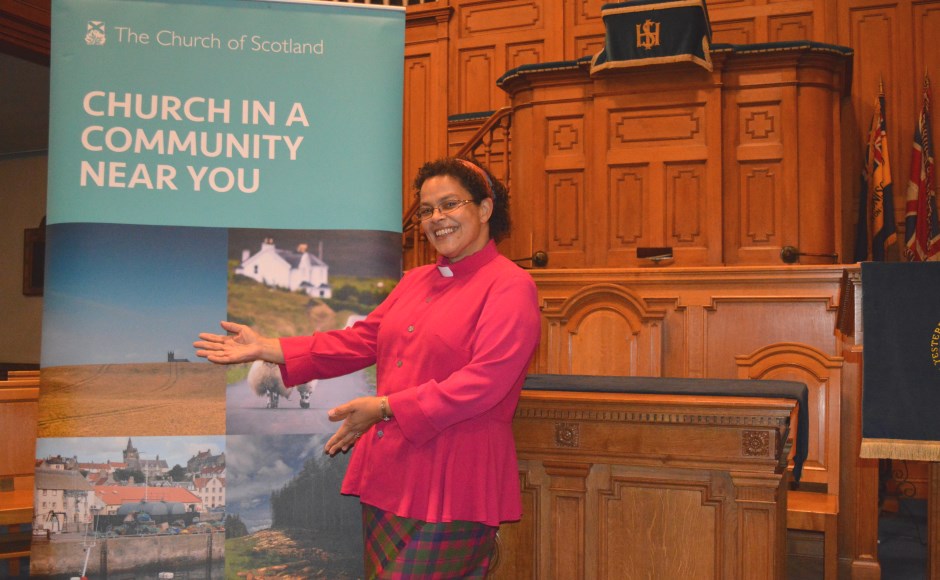 Ms Ralph said: "I am excited to be serving in not just one but two rural congregations and the three villages and surrounding farms."
The minister, who grew up in Largs and undertook distance learning with the University of Aberdeen, was the Presbytery of Ayr's mission development officer from 2013-2017.
She set up the Ayr Rural Forum and later joined the Church's Mission and Discipleship Council which led to her becoming the convener of the Rural Working Group.
The group is made up of ministers, elders, staff and volunteers who all serve in, or have a passion for, church-life in rural and remote communities.
A total of 43% of all Church of Scotland congregations are classified as rural.
Ms Ralph was instrumental in organising the Scotland-wide "Rural Resourcing Roadshows" which were aimed at helping congregations overcome challenges and embrace opportunities.
"Given my passion for the rural churches and the impact that they have in their communities, I feel honoured to continue the work of The Church of Scotland's Rural Working Group in a very practical way," she said.
"Together with the congregations, I hope to bring God's mission to Annbank, Mossblown and Tarbolton in a way that allows them to flourish and thrive in the months and years ahead, not just survive.
"For just as urban and priority area churches do, our rural congregations equally have much to contribute to the building of God's kingdom."
The previous minister of the linked charge, Rev Jill Clancy, demitted in June, 2017.
Ten OLMs' have transferred to full-time ministry since 2015.
Learn more about the different ministries of the Church of Scotland and start your journey today.