Congregation raises £4,000 to help disabled children have playpark fun
Published on 17 September 2019
Disabled children will be soon having the time of their lives in an specially upgraded playpark.
Bridge of Allan Parish Church hosted a community event that raised more than £4,000 to enable a campaigning mum to buy wheelchair accessible equipment for the existing facility in the village's Fountain Road.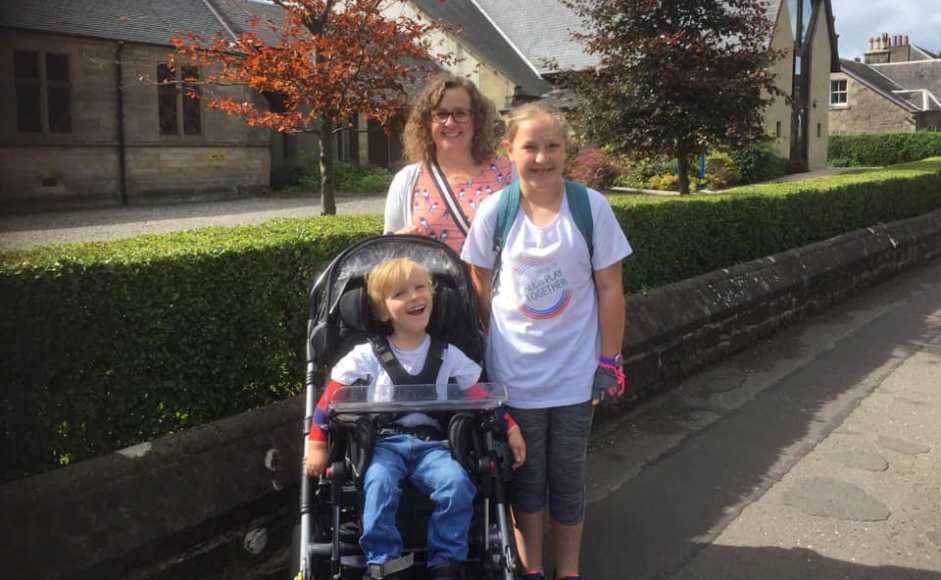 Jennifer Rutherford's four-year-old son,Quinns, has quadriplegic cerebral palsy and she has been fundraising to make the park into "a great place that is fun for all children, no matter their ability".
The proceeds of the "Big Push" event at the church, coupled with a retiral offering, means that she has now met her £22,000 target.
Generosity
A wheelchair accessible roundabout, a special swing and equipment to provide access to the sandpit will be installed for the benefit of all disabled children who live in the surrounding area.
Rev Dan Harper, minister of Bridge of Allan Parish Church, said: "I am overwhelmed by the generosity of people, both the members of the Church and the wider community, who have contributed and supported Bridge of Allan Play Together and their Big Push event.
"Jennifer and Quinns have highlighted that the important issue of inclusivity engages the whole community and the community has responded."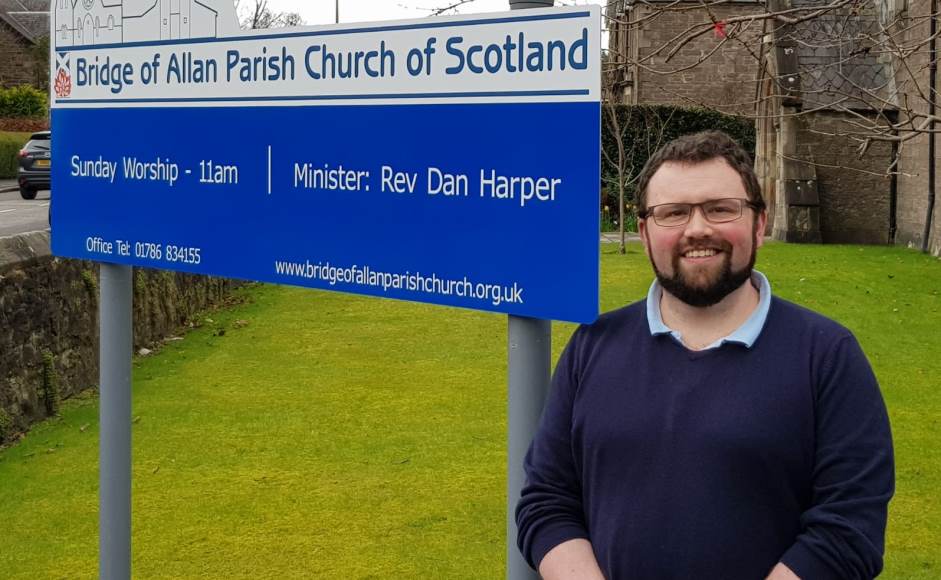 Mr Harper said it is a "privilege" for the church to play its part in supporting a worthwhile cause.
"From hosting the Big Push event, making a contribution through our retiral offering and the way many of our members have individually responded in giving of their time and resources, it is all to be celebrated," he added.
"For the event to raise over £4,000 and take the total raised past the £22,000 needed to build the accessible play equipment is a tremendous thing."
Inclusive
Mrs Rutherford, a graphic designer to trade, described Quinns as a bright, clever and sociable little boy who is a "total thrill seeker with a real slapstick sense of humour".
Speaking earlier this year, she said: "This campaign isn't just about Quinns.
"Of course we want to get the equipment in place as quickly as possible so he will benefit from it but it will also leave a lasting inclusive play park for many families to come."
The Big Push event was held on September 8.