Church of Scotland seeks nominations for the Moderator of the General Assembly 2020-21
Published on 8 June, 2019
The committee elected to nominate the Moderator is now inviting recommendations for Moderator of the General Assembly 2020-21.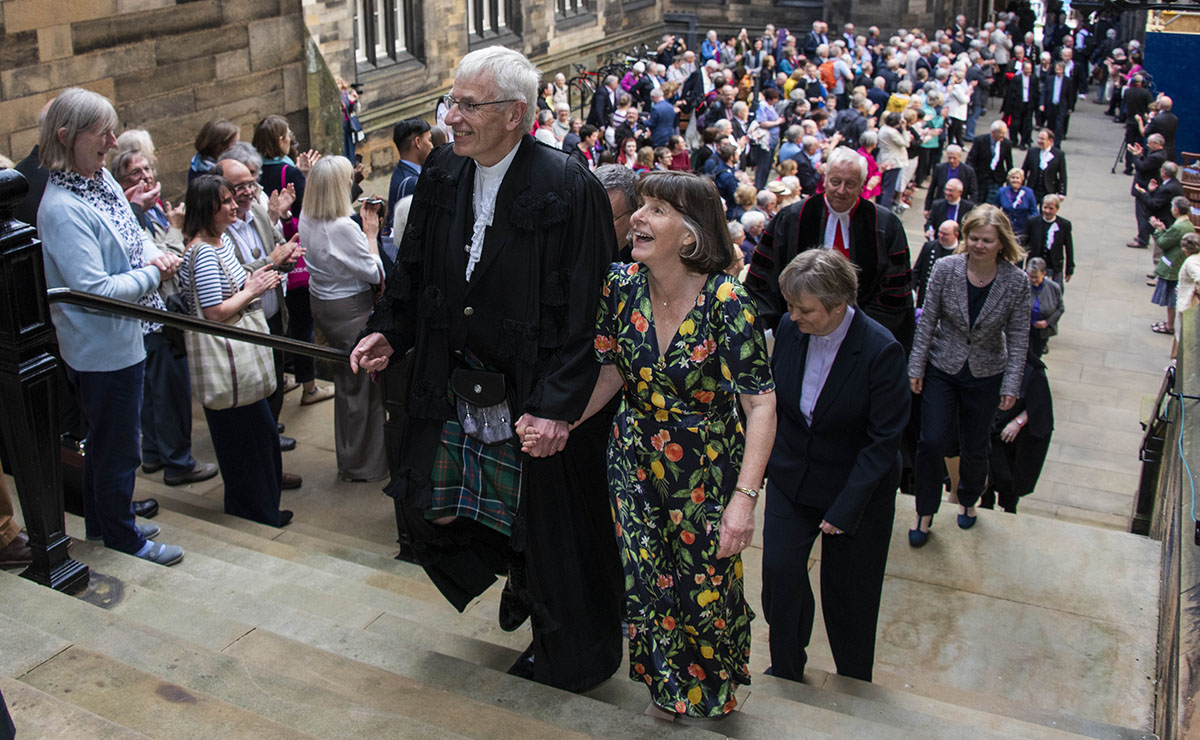 Any member of the Church of Scotland may recommend a candidate for the role.
Nominees must be a minister, an elder or a deacon of the Church of Scotland.
The committee expects to meet short-listed candidates in September, when they will have a conversation with prospective nominees before making a final choice.
George Whyte, Principal Clerk of the General Assembly of the Church of Scotland said:
"Every year in September, a committee elected by the General Assembly meets to nominate the person who will be presented as Moderator Designate the following May. Once the nomination has been accepted on the opening day of the Assembly, the person holds office for a year.
"As well as chairing the 2020 Assembly the Moderator will act as an ambassador for the Church of Scotland, frequently being invited to represent the Church at official events at home and abroad."
The role is a full-time role for which there is appropriate funding, so that the Moderator is not out of pocket by taking time away from their normal occupation.
Accommodation is also provided in Edinburgh.
Make your recommendation
Completed recommendation forms (PDF or Word) should be sent to Susan Taylor by 8 August 2019.
Learn more about the current Moderator and the role of Moderator to the General Assembly.
The Moderator Designate for 2020-21 will be announced at the start of October.