Church members walk millions of steps for HIV support
Published on 5 November, 2019
Kirk members in the north of Scotland have walked a staggering 6.6 million steps to raise awareness about HIV.
A group from Duncanburgh MacIntosh Parish Church in Fort William and Kilmonivaig Church near Spean Bridge wore red laces in their shoes and boots as they went about their daily lives to support the Church of Scotland HIV Programme's All Tied Up campaign.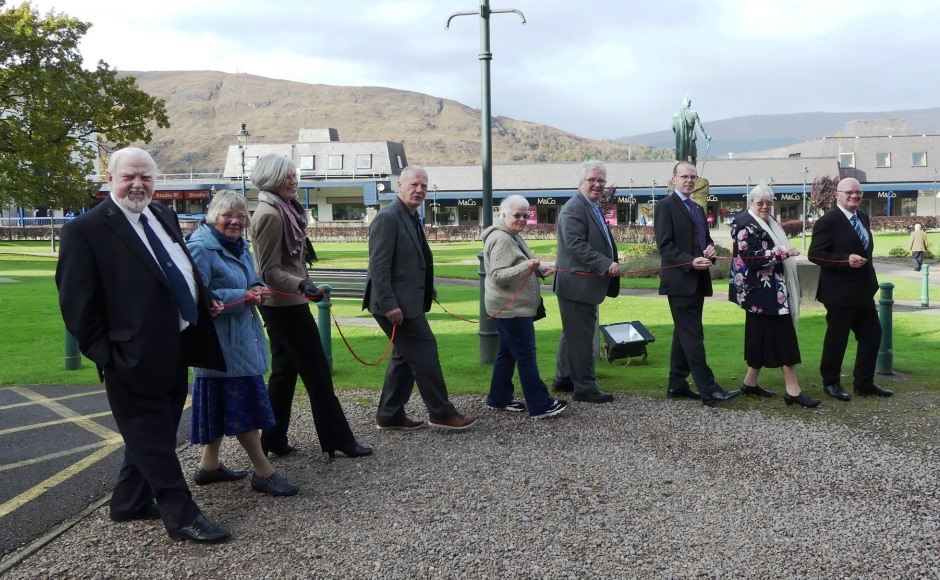 They walked a total of four million steps in a month while Rev Jenny Adams, minister of Duffus, Spynie and Hopeman Parish Church in Moray, has walked 2.6 million steps over the last nine months.
A man, who had a liver transplant 20 years ago, walked 93,598 steps while Trevor Jones, treasurer of Duncanburgh MacIntosh Parish Church, walked around 700,000 steps along the Camino de Santiago pilgrimage route in Portugal.
Debbie Brown did 464,853 steps simply going about her work in a local care home.
Important work
The 13-strong group, which also included a postman and a health worker, raised £590 for the HIV Programme, which has amassed around £1.8 million over the last 17 years.
It supports 16 projects in 13 countries, including Scotland, by helping to provide nutritional support, home-based care, palliative care, community-based orphan care, awareness raising and education programmes.
There are an estimated 5,881 people living with HIV in Scotland.
Overcome stigma
Rev Richard Baxter, minister of Duncansburgh MacIntosh, linked with Kilmonivaig Church, said: "My 300,000 steps were at the lower end of the scale but I was amazed at the number of people who chose to get involved.
"Because so many HIV and Aids projects help with nutrition to ensure antiretroviral drugs are effective and infections fought off, we also used this as our Harvest Project.
"I'm delighted at the level of support from the congregation for this important work."
Last year, Mr Baxter took an HIV mouth swab test to highlight the need to overcome stigma as a barrier to saving lives.
He said the self-testing kit, which has been made available in parts of Africa including Malawi, could help stop new infections and unnecessary deaths.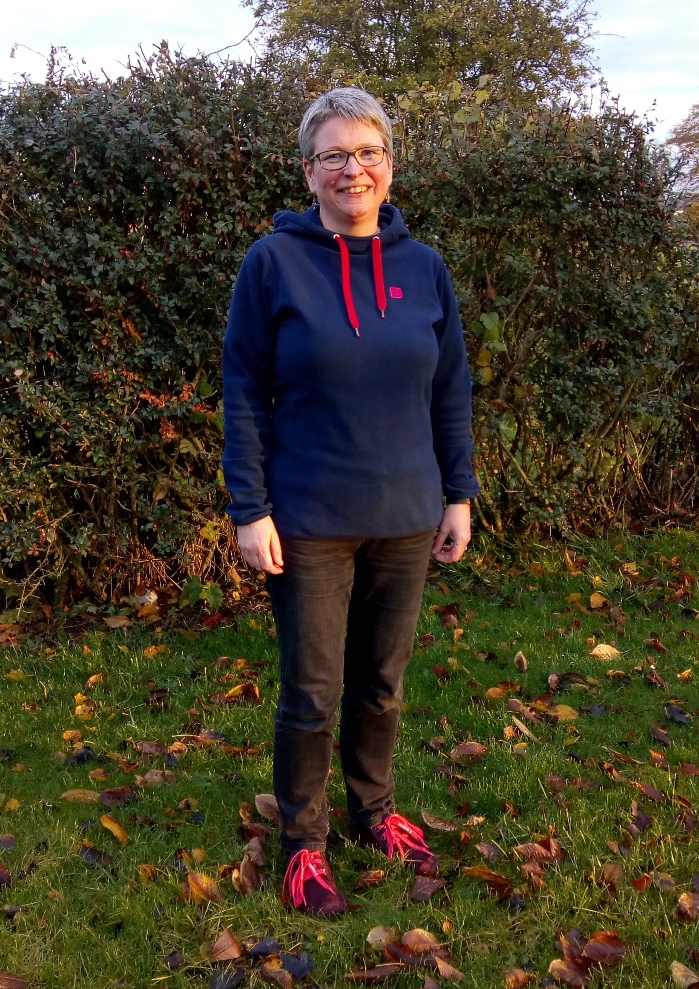 Mrs Adams wore red laces as she went about her daily business in her parish, Edinburgh, Israel, Palestine and on holiday in France.
She sported them at a Madness concert in Inverness, the Refuel Festival in Fochabers and her son's graduation ceremony from the University of Aberdeen.
Mrs Adams said: "I have done a personal steps challenge so on days when I've managed to walk at least 10,000 steps, I give 25p to the HIV Programme and on days when I've not been able to I give 50p.
"I've worn the red laces in daily life and work but also on walking shoes and I have raised £109 so far.
"It was a challenge to help get me walking more without feeling bad about the less active days, while raising money for important work and raising awareness of HIV and AIDS through comments and conversation."
Awareness raising
Global new HIV infections have declined by just 18% in the past seven years, from 2.2 million in 2010 to 1.8 million in 2017.
Although this is nearly half the number of new infections compared to the 3.4million peak in 1996, the decline is not quick enough to reach the target of fewer than 500,000 by 2020.
Carol Finlay of the Church of Scotland's World Mission Council, who has responsibility for the HIV Programme, thanked all the participants for supporting the All Tied Up campaign, which has generated around £4,000 so far.
"This phenomenal effort by church members has not just helped raise money to support partner projects in Scotland and overseas but has helped raise awareness of the continuing global issue of HIV and the impact on individuals, families and communities," she said.
The Church of Scotland's Heart and Soul Swing Band raises money for the HIV Programme and its next gig is at Abbotshall Parish Church in Kirkcaldy on 9th November from 11am-3pm.