Charity worker reflects on 1725 mile ultra pilgrimage
Published on 28 December 2019
Throughout 2019 Mark Calder ran a total of 1,725 miles spread across 14 ultramarathons, all of which retraced the ancient pilgrimage routes of Scotland and Northern England. Along the way he has raised thousands of pounds for Christian development charity Embrace the Middle East, which will go towards rebuilding war-torn areas of Iraq. A committed Christian, here Mark writes about the highs and lows of his extraordinary year.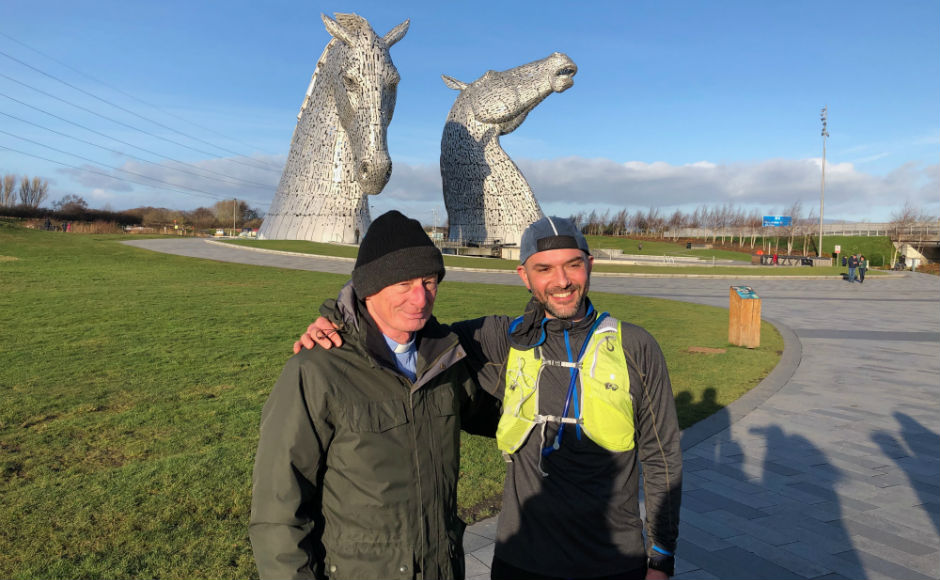 I had been running since I left Old Aberdeen at 6am. It was now 10pm, dark, drizzling, and nearing zero degrees as I trudged towards Dundee. Worst of all, there had been a headwind the whole way, which I've learned this year is the most challenging adversary the weather can put up against an ultramarathoner. In my weariness I had gotten lost on my way out of Arbroath and so, instead of following the coastal path through Carnoustie, I did a lap of Arbroath golf course and resorted to the A92.
I wanted to stop. Too cold. I wanted to cry. No energy. Instead, seemingly without my permission, my voice stirred itself: 'Why is the wind always in my face? Why is it never behind me? Why are you fighting me? Why are you not running with me?'
What I felt in that moment was despair. It's absurd really. I had chosen to take this journey, and at any point could radio my support crew, quit, and be driven towards a home wreathed in love and warmth. Yet it was real despair.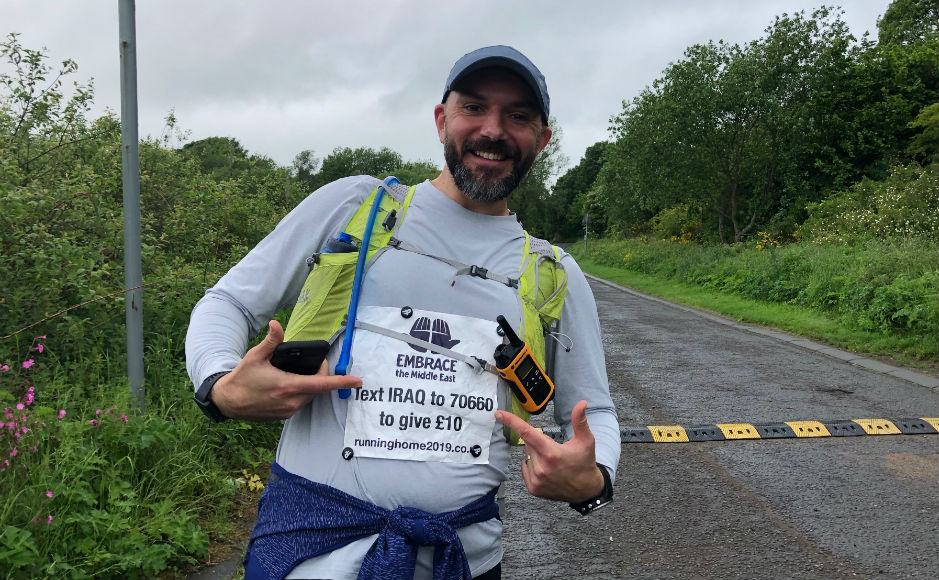 The descent into Dundee was more sheltered and the cloud lifted somewhat. Did I have any right to feel despair? Perhaps not. And yet it occurred to me that a similar prayer - 'Why is the wind always in my face? Why are you not running with me?' - will have been on the lips of a displaced person in Iraq every day for years. Similar prayers have expressed the loss and fear that so many people will have felt on the road, in bombed villages or conflict-wracked communities.
I had drunk a tiny measure from a vast well of despair, physical pain and mental anguish, which has been the lot of so many refugees. And so that night my general sense of injustice about the refugee situation in northern Iraq became personal, my charity became solidarity, and precisely because I could quit and return to the safety of home, I did not.
Most of my 1,725 miles across 14 runs were much less bleak: glorious landscapes, the warmth and encouragement of communities supporting me on the way, and the sheer embodied delight of running and running. But that measure of despair became a gift, and I credit it with a role in getting me through the pilgrimages that followed it, culminating in St Andrews last month.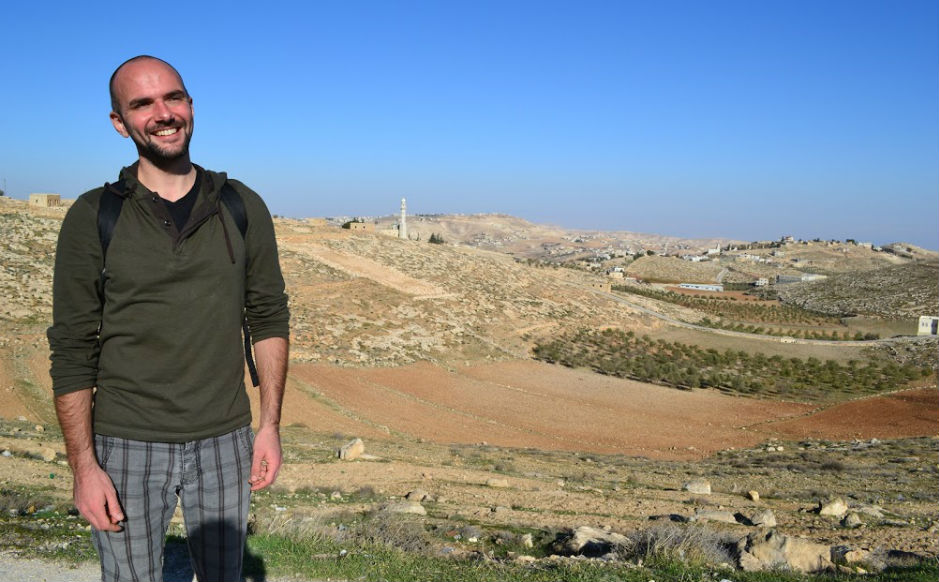 To be able to stand with local Iraqi Christians in serving their neighbours, making their return to their hometowns sustainable for future generations, to hold them in my heart as I run around our islands, scarred as they are with their own stories of displacement and loss, was a great privilege. I'm grateful to all those who've stood with me in prayer, giving and encouragement this year.
People who are willing to turn their faces towards home having been forced out by sectarianism, war and the destruction of their homes and livelihoods are showing great courage. Their commitment to their homelands is inspiring. And in that moment on the A92 I realised that it expresses something else: love.
Find out more about Mark's journey and the work of Embrace the Middle East.