Parliamentary recognition for 'inspired' Kirk projects
Published on 9 August 2019
A Peace Garden dedicated to the memory of brave nurses who manned "floating hospitals" during World War One has been recognised in the House of Commons and Scottish Parliament.
MPs and MSPs have signed motions congratulating Polwarth Parish Church in Edinburgh for honouring those who evacuated the wounded on barges along canals in Belgium and France.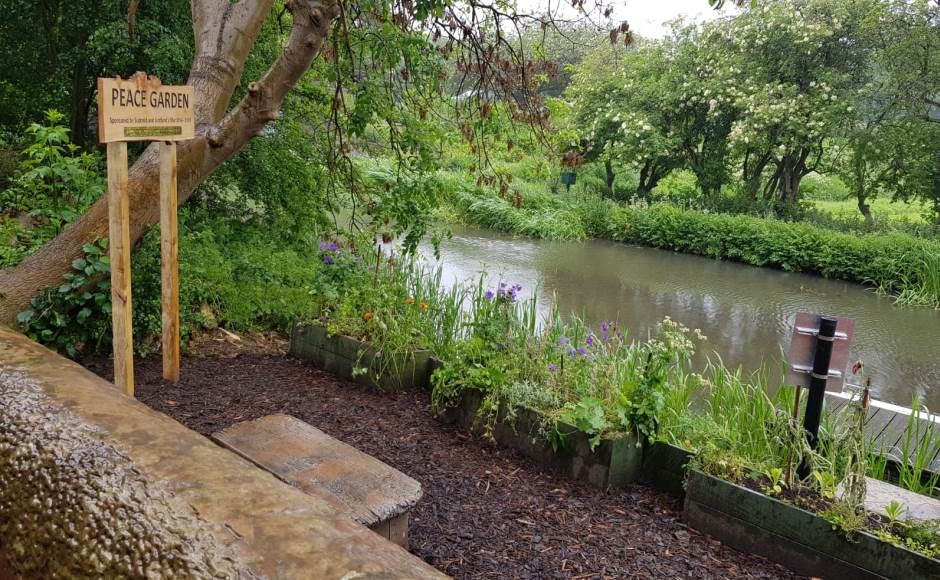 Cross-party parliamentarians also commended the congregation's "inspirational" plans to buy a barge which will be moored outside the building on the Union Canal.
The "Kirk on the Canal" has entered into partnership with a local charity called People Know How, (PKH) to fundraise for a vessel which will be used for spiritual, recreational and educational pursuits.
The project is called "All Aboard".
Minister, Rev Jack Holt, said the congregation is "greatly encouraged" by the parliamentary recognition which has "strengthened its resolve" to deliver a project to promote community cohesion, wholeness and wellbeing.
Inspired
Edinburgh South MP Ian Murray said he lodged an Early Day Motion in the House of Commons because Mr Holt and his team are doing a "tremendous job" and deserved recognition and thanks.
"Polwarth Parish Church is at the heart of the local community, providing invaluable services to all," added the politician.
"Initiatives to use the canal as a point of learning, recreation, and worship is inspired."
Mr Murray said the Peace Garden, which features a stone bench and commemorative plaque, provided a sanctuary for people to enjoy and reflect.
"I was delighted to launch the jetty last year and the new partnership with charity 'People Know How' to provide opportunities to young people," he added.
"The next stop is to meet the funding targets to buy their own barge.
"These wonderful initiatives deserved to be recognised much further afield which is why I introduced congratulatory and recognition motions to Parliament."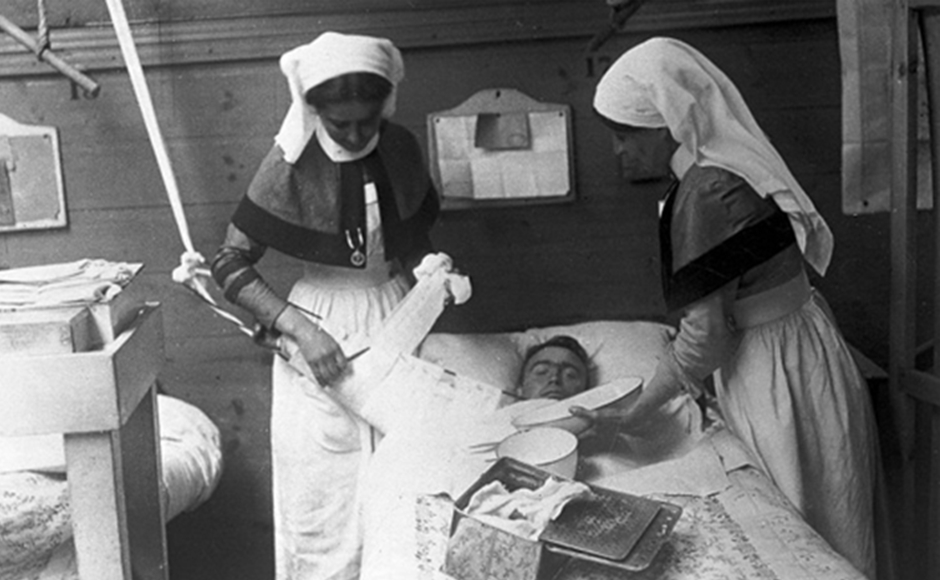 During the Great War (1914-18), canal boats were requisitioned and converted to hospitals, each with 30 beds.
The nurses worked in dangerous conditions to treat people with serious injuries, travelling in flotillas of six barges piloted by engineers from Britain's Inland Waterways.
They transported the wounded to hospital bases in French towns including Boulogne and Rouen and were very exposed to aerial bombardments because they could only travel by daylight.
Nurses faced the risk of inhaling toxic gas fumes which clung to the clothes and hair of patients.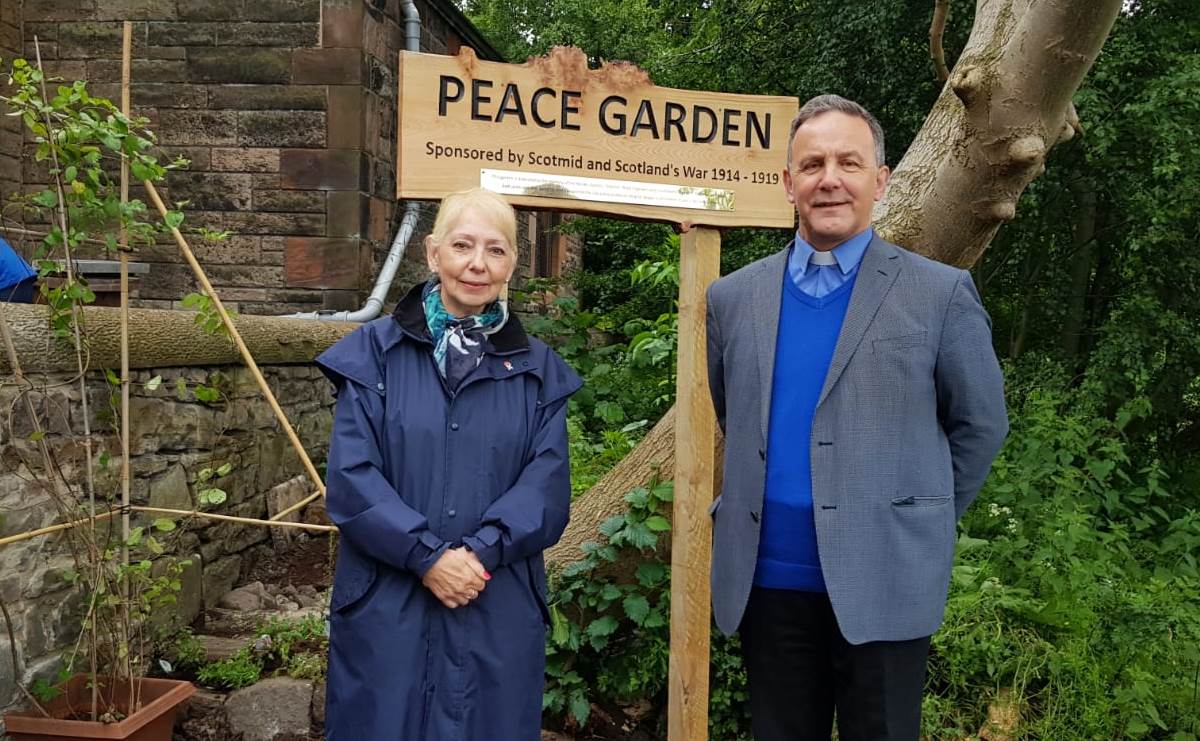 The Peace Garden is the brainchild of Professor Yvonne McEwen, director of Scotland's War 1914-1919, an organisation established to advance and disseminate knowledge of the country's role in the conflict.
Daniel Johnson, MSP for Edinburgh Southern, said: "I was delighted to put forward a motion in the Scottish Parliament to congratulate Polwarth Parish Church on the opening of its new Peace Garden.
"It is an important tribute to the brave individuals who evacuated wounded military personnel on barges along canals in Belgium and France during the First World War.
"I wish to express my thanks to all of the dedicated volunteers who worked hard to create the garden, and wish them well in their efforts to purchase a barge to be used for spiritual and educational pursuits."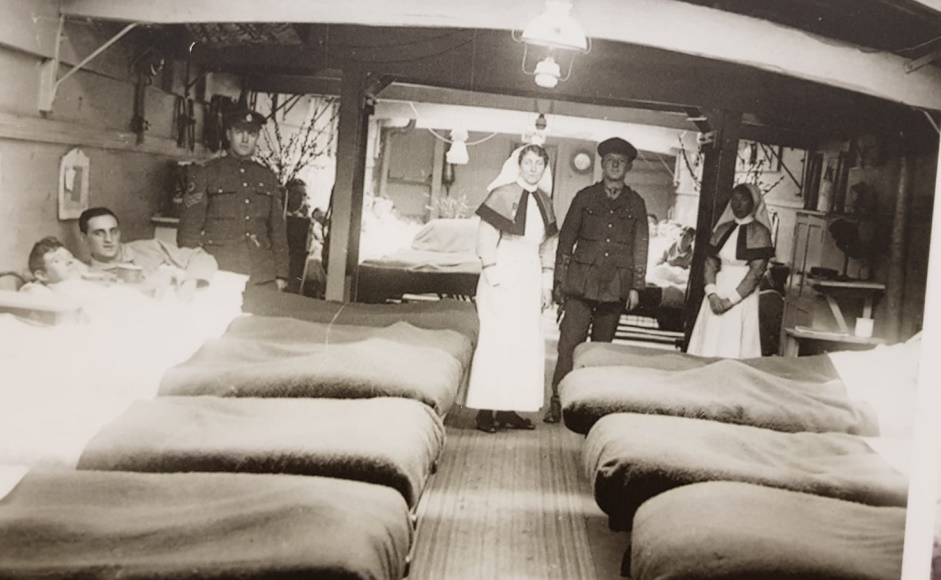 The wording on the Peace Garden plaque reads: "This garden is dedicated to the memory of the nurses, doctors, orderlies, Royal Engineers and Inland Water Transport staff who, with great dedication and skill, cared for and transported the sick and wounded on Hospital Barges in all theatres of war in World War One."
Cohesion
Mr Holt said: "Our small but dedicated congregation is committed to making the Kirk on the Canal a location which nurtures community and a place where wholeness and well-being can be experienced by all ages.
"We are greatly encouraged that our work involving a series of networks and partnership has been recognised in this way by both the Westminster and Holyrood parliaments.
"This will strengthen our resolve as we approach potential funders and future partners with our vision for a canal boat moored at Polwarth Parish Church as the focus for community cohesion."