Our top 10 stories from 2019
Published on 31 December 2019
This year has been a memorable one in the life of the Church of Scotland, with three reports accepted at this year's General Assembly that will radically reshape the Kirk at every level over the coming years.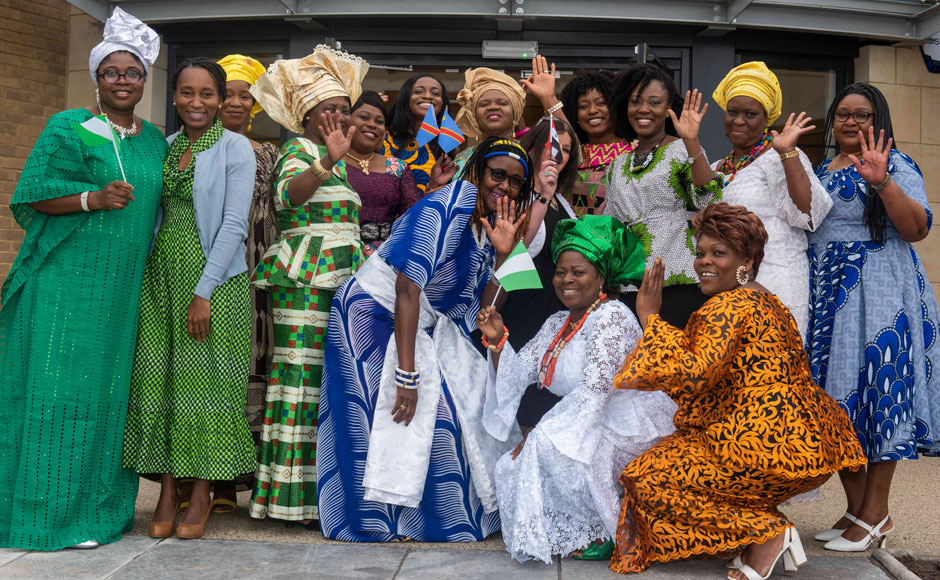 In the midst of difficult decisions being agreed, however, there have been some wonderfully uplifting moments with tremendous stories shared by people from across our congregations – around 330 stories were shared this year on our website, in fact.
Many landmark occasions were marked this year, with the Church of Scotland's Social Care Council, CrossReach, celebrating 150 years of social care, including the launch of a touring exhibition and a celebratory service at Dunfermline Abbey. Dave Kendall, the new Chief Officer of the Church of Scotland, also took up his new role in November.
Our top news stories
Hebrides revival brings 400 people to Stornoway
The congregation of St Martin's Memorial in Stornoway hosted a Hebrides Revival Conference in June, marking the 70th anniversary of the Hebrides Revival movement. Over 400 people attended the sold out event.
Major reforms approved by General Assembly
Major reforms to the governing structures of the Church of Scotland were agreed by the General Assembly in May. Commissioners voted in favour of replacing the Council of Assembly with a new 12-person Assembly Trustees body, as well as appointing a new chief officer.
Edinburgh Kirk provides safe haven for rough sleepers
The former Stenhouse St Aidan's Parish Church building in Edinburgh was officially opened after being converted into a care shelter for up to 75 rough sleepers.
Joy as bumper crop of trainee ministers graduate
A bumper crop of trainee Kirk ministers graduated from Highland Theological College in July this year. Seven of them became full-time Word and Sacrament candidates and four became Ordained Local Ministry (OLM) candidates.
Moderator invites church members to join global prayer movement
Congregations, church members and families across the country were invited take part in Thy Kingdom Come, a global prayer movement in 114 countries.
Church Army report reveals the value of Messy Church
Research commissioned by the Archbishops' Council of the Church of England found that Messy Church is reaching a large number of people who would otherwise not attend church.
Moderator installed at General Assembly 2019
Rt Rev Colin Sinclair was installed as Moderator of the General Assembly of the Church of Scotland in May this year.
Joy as teenage asylum seekers win battle against deportation
After a high profile Kirk campaign urging the UK Government not to deport two teenage brothers, Somer and Areeb, gained over 94,000 signatures, the Home Office granted them limited leave to remain in the UK.
New community hub church in heart of regeneration area opens
St Rollox Church in Sighthill in Glasgow opened their new £2.5million community hub church, at the heart of the biggest regeneration project in Scotland.
Your opportunity to help shape the Church's plan for land and buildings
The Church of Scotland's General Trustees invited your views on one of the most crucial issues for the future of our Church: how best to manage our church land and buildings. Every congregation and presbytery were invited to contribute through an online survey, a live webinar, and a series of workshops across Scotland.
Our top Facebook stories
Remember – we are always on the look-out for stories from across our churches. If you would like to get in touch with one of the team, please contact us onmediarelations@churchofscotland.org.uk or find our individual contact detailson our Media Centre page.
From all of us in the Church of Scotland Communications Team, we wish you a very Happy New Year.