My Living Lent: Rev Jenny Adams
Published on 13 March 2019
During the 40-day season of Lent, Christians may fast or give up some of their usual routine to give time to personal examination and to reflect on their relationship with God. This year, the Church of Scotland is supporting the Living Lent initiative. Today, Rev Jenny Adams ofDuffus, Spynie and Hopeman Parish Church speaks about her Lent journey.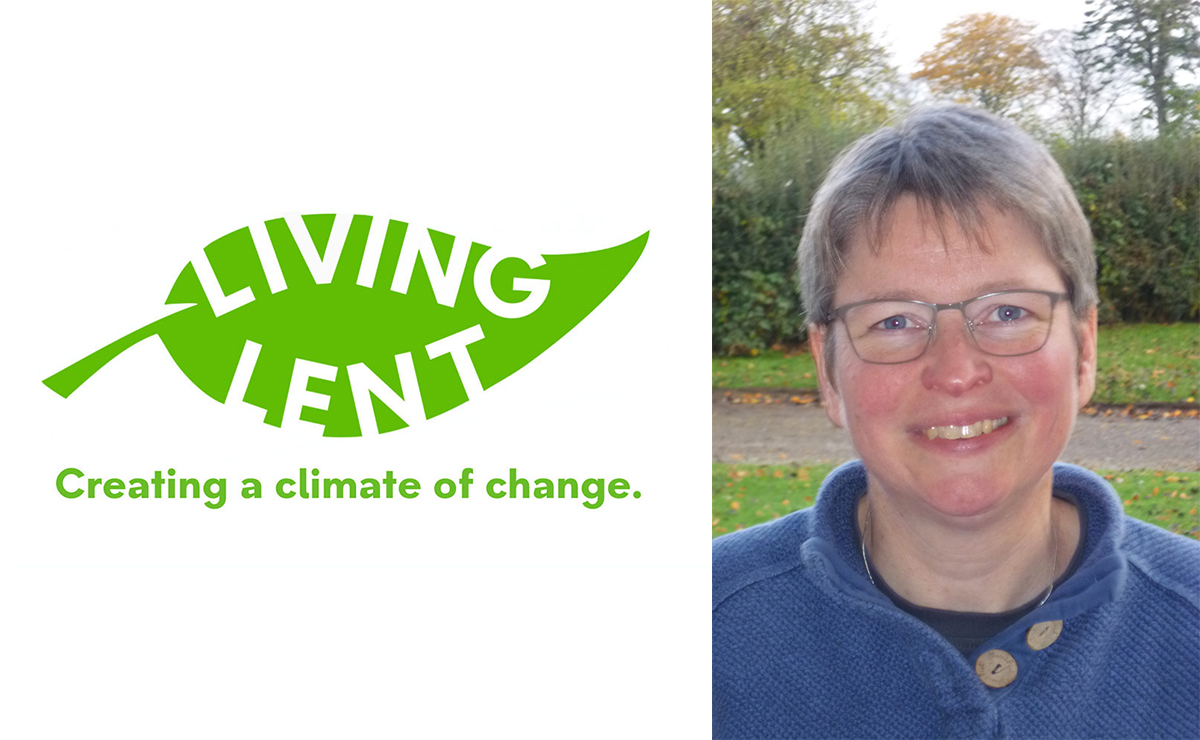 For where your treasure is, there your heart will be also. (Matthew 6:21)
This Lent the "treasure" issue I'm asking God to help me deal with as I try and change my daily travel habits, is time.
I am a Church of Scotland minister in a small rural parish, living in a house not quite in any of the communities I serve. It's a 10-minute walk into Duffus and a 30-minute walk into Hopeman – beautiful, and good for body, mind and soul.
I also have a lovely pre-loved bike in the garage, which reduces those journeys to 5 and 15 minutes.
I used to cycle and walk to visit people a lot, but over the years that's tailed off and I jump in the car. And the reason? – time.
Can I spare an hour to allow the luxury of a walk to see folk?
Can I find time to check the neglected bike, and be patient with legs and other parts that will hurt?
Many of the "treasure" issues in choosing more sustainable travel are financial.
There is the cost of public transport if you're not fortunate enough to have a bus pass, or the cost of having a fuel-efficient or electric car if you're not fortunate enough to have accessible public transport.
Even walking and cycling safely requires the right clothing and equipment, if you're fortunate enough to be physically able.
What Living Lent is challenging us to do however, is to think about a completely different set of costs – costs to our planet and those who will live on it in a future beyond our own lifetimes.
Living Lent challenges us to consider whether our transportation choices are supporting fossil fuel companies, whose business models rely on them extracting and us consuming more oil –when we know the planet needs us to burn less.
My other regular driving is a five-mile trip into Elgin – to visit people at home and in hospital, to do personal stuff such as shopping, the gym and parental taxiing, and to get to the railway station for longer trips.
In my defence, there is a very big hill which I've never tried to cycle up – but plenty others do it.
There are buses – but one an hour, rarely on time, and nothing in the evening.
Can I spare the time to walk for 10 minutes to get a bus, then kill time in town waiting for one back?
Can I find the time (and legs) to try it on my bike?
But, really?! Is my time that precious?
Is my time such a treasure that it takes precedence over caring for God's creation?
Is my calling fulfilled by quantity of work done, people seen, meetings attended, driving this pace?
Put like that, it feels like the height of arrogance, to not "spare" time to walk and cycle, to not even try that big hill, to not put up with minor inconvenience with the bus. If nothing else, that's time that I know will be spent with God and other people.
Where my time is, what does that say about my heart?
So…
can I change my time-management?
can I let God shape my diary better?
can I perhaps not do some things, letting go, saying no?
and over 7 weeks, can I have got back on the bike enough that by Easter I could cycle up that hill to Elgin occasionally?
That's my challenge to myself during Living Lent 2019.
Living Lent is the new initiative from the Joint Public Issues Team, a partnership of the Baptist Union of Great Britain, the Church of Scotland, the Methodist Church and the United Reformed Church, working together for peace and justice.
Visit the Living Lent website to find out more about how to take part.