Major reforms approved by General Assembly
Major reforms to the governing structures of the Church of Scotland have been approved by the General Assembly.
Commissioners voted in favour of replacing the Council of Assembly with a new 12-person body called the Assembly Trustees from early June.
A chief officer, who will have oversight of budgets and staff, and other office bearers will be appointed by the body which will articulate strategic priorities.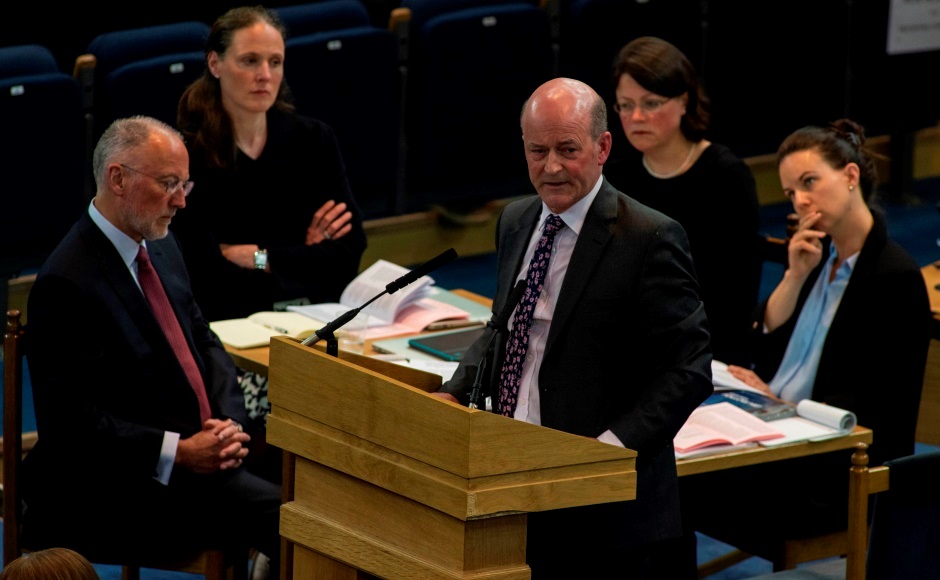 Professor David Fergusson, convener of the Special Commission, said: "Our recommendations respond to a growing sense of urgency and attempt to kick start the process of radical reform.
"Doing nothing and continuing as we are is not an option."
The General Assembly also voted in favour of reducing administration costs within the central organisation of the Church by 20%-30% within two years.
The number of presbyteries will potentially be reduced from 45 to 12 in the coming years and better resourced with decision making powers devolved to them.
Professor Fergusson said: "The strategy is one of devolution – empowering the local church, support for its forms of ministry, stimulating mission in our parishes and beyond, planting new churches and a regional reorganisation that will better facilitate these processes."
Plans were approved to ensure Kirk Sessions are able to operate more efficiently.
Commissioners agreed to merge the Church and Society Council with the World Mission Council and the Ministries Council with the Mission and Discipleship Council by January 1, 2020.
CrossReach, the operating arm of the Social Care Council, will become a more self-sustaining and financially viable arms-length organisation but will retain close links with the Kirk.
Professor Fergusson said: "It is a programme of establishing a strong trustee body at the centre of the Church but also devolving power and resources to the regions and parishes.
"The Council of Assembly found it difficult to function as a trustee body because council conveners were voting members and they experienced a conflict of interest."
Professor Fergusson said some tough decisions to reduce staffing levels will have to be taken because they are at the same level as 20 years ago when the Church was much bigger.
"We have to act responsibly in relation to the money that people give very generously," he added.
"The Trustees will be a more powerful body than the Council of Assembly, there will be greater transparency and accountability and it will answer to the General Assembly."
Professor Fergusson described the mood among commissioners as generally positive.
"One former Moderator told me that he had been waiting for 50 years for this report," he said.
"There was urgency expressed at the General Assembly last year for radical reform and I hope it is a step in the right direction.
"We have taken some very necessary steps that I hope will encourage people to feel that their concerns are being heard and we are committed to regenerating local congregations around the country."
Professor Fergusson said the new trustee body had its work cut out to reform presbyteries and deal with new church plants and a surplus of buildings.