Locals in Elgin to vote for community projects through Kirk-backed fund
Published on 30 August 2019
Community members in Elgin are being invited to vote for the local projects they would like to see receive grant funding this autumn through the Kirk-backed participatory budgeting (PB) initiative.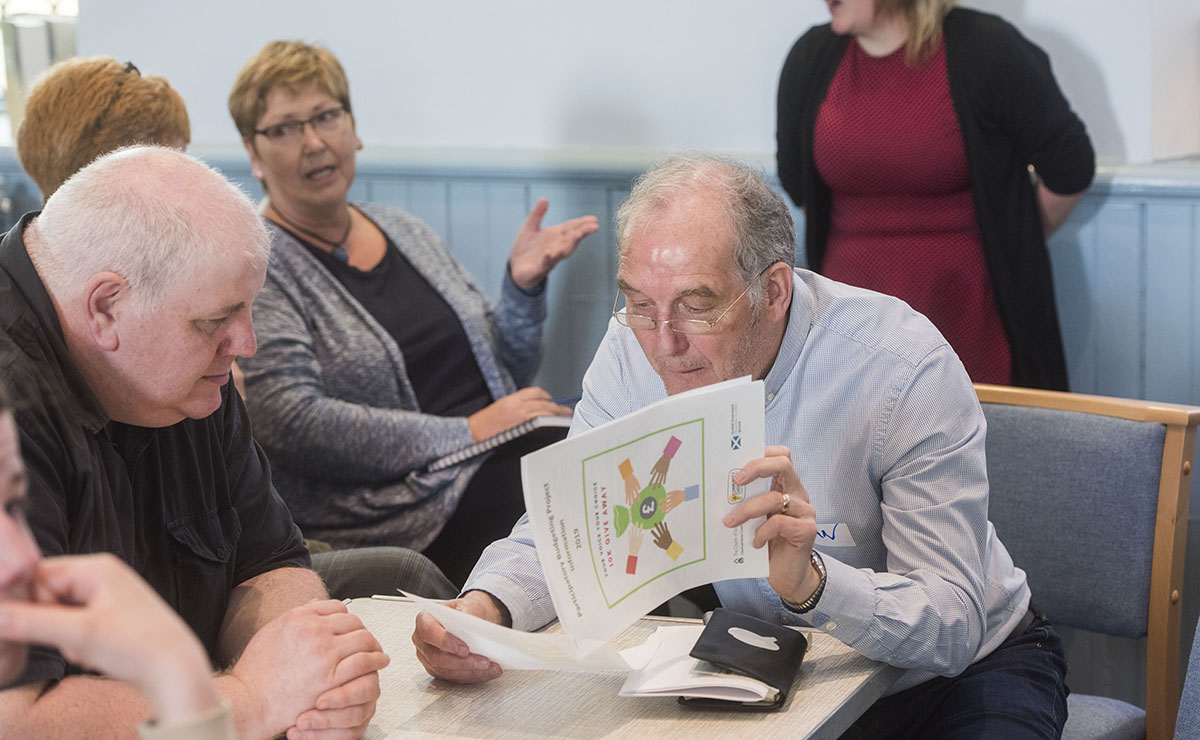 On Friday 6 September from 10:30am-3:30pm, locals will gather at Elgin St Giles & St Columba's South Parish Church's Williamson Hall to watch pitches from 14 projects and cast their votes for the projects they would like to see winning between £250-£500 towards putting their ideas into action.
The 14 projects presenting on the day will include a dementia club, a nursery group, a food bank, and garden and cookery classes. There will be a mixture of new and existing projects which all aim to address the needs of the community.
Vote for the projects your community needs
The doors will open at 10:30am when locals can come along and meet with representatives from the 14 projects before making their final choices.
Deon Oelofse, the minister at Elgin St Giles and St Columba's South Church, said:
"I have found the whole process is a journey of discovery for our congregation and myself.
"I discovered a whole new dimension as we engaged with different charities in this process. We hope that this can lead to new networks and possibilities between the church and the community."
Clare Flenley, the Church of Scotland's participatory budgeting development worker, said:
"Elgin's PB voting day is the fifth and final PB event organised by Church of Scotland churches this year.
"By the end of 2019, over £33,000 will have been distributed to community projects through the scheme.
"So far this year, seven churches have participated in running four PB events in Dundee, Alloa, Lhanbryde and Speyside. Around 717 local people have voted and 36 projects for community benefit have been funded.
"The 27 volunteers and church staff members who have organised the PB work in their areas have done an incredible job, working with fellow congregations and reaching out to community groups that are working in their areas to meet the needs of the community."
"The PB work is funded by the Scottish Government's Community Choices Fund and the Kirk's Church and Society Council, with some churches adding additional funds to their community funding pots.
"The Scottish Government is funding the work again for 2020, which is really encouraging, and we are hoping that the same congregations will run a second round, enabling us all to build on this year's work to engage more people and projects in playing an active role in meeting community needs."
What is participatory budgeting?
Participatory budgeting is a practical way for people to get involved in making local spending decisions. It is a way of sharing responsibility and refreshing local democracy.
Originally developed in Brazil, it is seen as a democratic way to send funds to where they are most needed.
The Scottish Government created its own version of participatory budgeting in 2014 and in 2016 it created a £2 million Community Choices Fund to create participatory budgeting opportunities for authorities and community groups, including churches, with a particular focus on deprived areas.
As part of the Community Choices Fund, the Church of Scotland's Church and Society Council have received funding to help churches learn about the initiative and host events where communities can decide which local projects to fund.
Between 2016-2018, the Church of Scotland supported 11 congregations to lead PB events in their communities, distributing £78,000 to over 90 local projects.
Your voice, your choice
The free PB voting event is being held on Friday 6 September from 10:30am-3:30pm at Williamson Hall on Duff Avenue in Elgin.
Everyone is welcome to come along and make their choices on which of the 14 projects they want to see winning shares of between £250-£500 of grant funding.