Joy as new £2.3 million community hub church opens
Published on 7 September 2019
A stunning new £2.3 million church building in Angus is officially opening tomorrow.
Monifieth Parish Church is a flexible and versatile, multi-purpose community space which could soon be open seven days a week.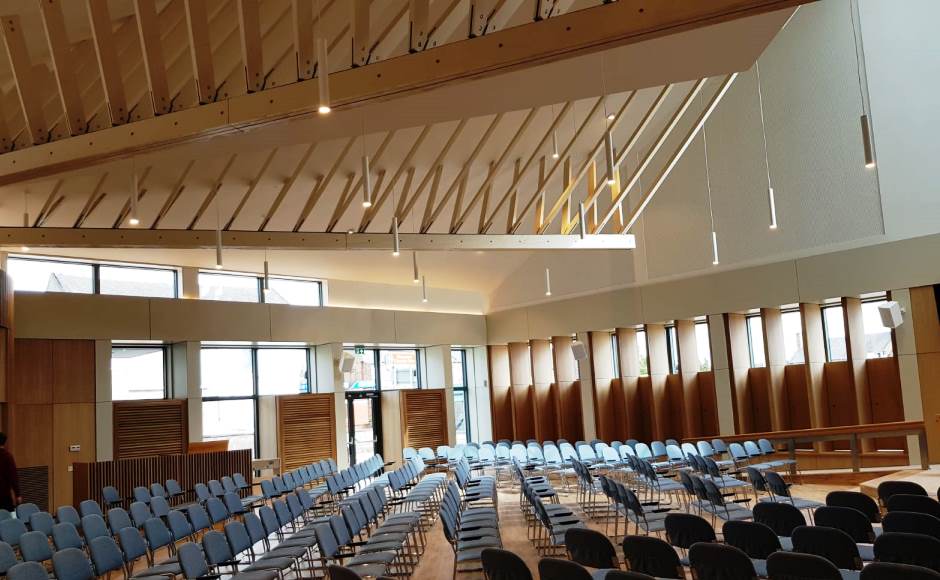 Rt Rev Colin Sinclair, Moderator of the General Assembly, said he was very much looking forward to preaching at the inaugural service which is expected to attract hundreds of people.
Excitement
Monifieth Parish Church minister, Rev Fiona Reynolds, said the plan for the stunning, eco-friendly building had been in train for 15 years and was a real labour of love for the congregation.
She said she is "unbelievably excited" about the opening which marks the beginning of a new journey for the 970 members.
Mrs Reynolds said: "I want the building to be well used by people of faith and none but still maintain that underlying sense of awe which I think the architecture lends itself to."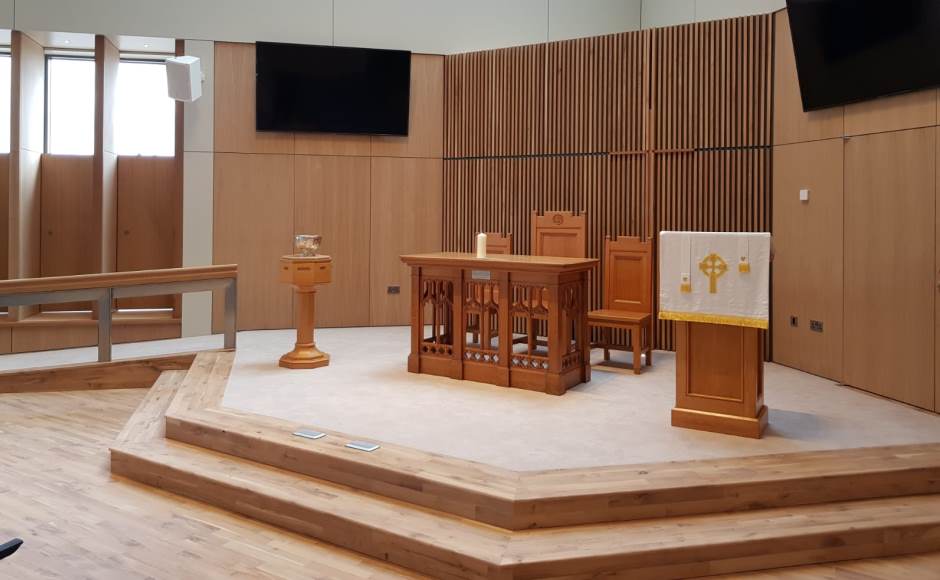 The sanctuary is fashioned out of oak and glass and is very rich in architectural styling, reminiscent of the Scottish Parliament debating chamber.
It is the centrepiece of the building and has 250 freestanding chairs and ecclesiastical furniture including a communion table and baptismal font on a raised platform with a striking wooden wall panel complete with cross.
The seating can be easily stored away to enable the room, which has large windows overlooking the High Street, to be used for dances, music concerts, film screenings and talks.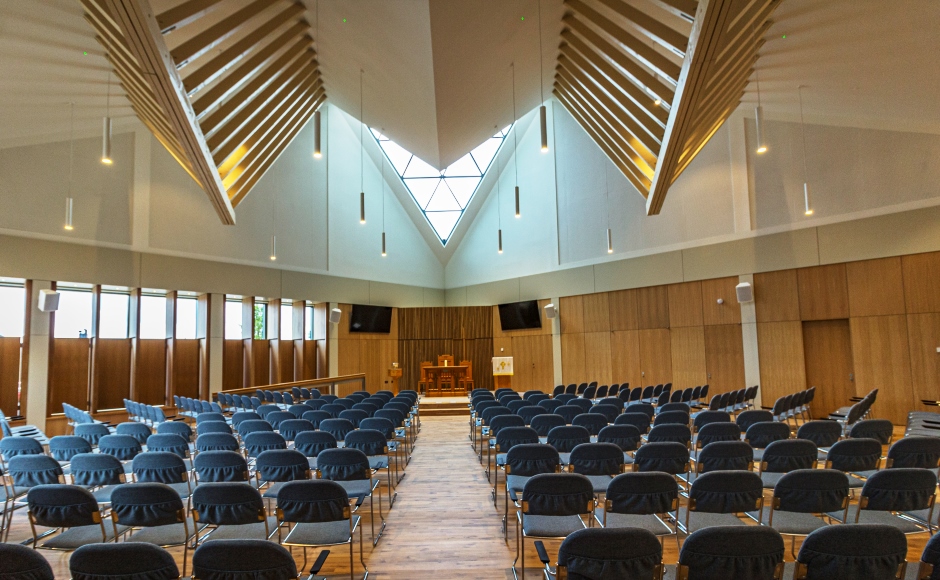 The Rattray Hall on the mezzanine floor, served by a disabled user lift, is subdivided into two large rooms that are available to rent by community groups.
It opens out onto an enclosed garden that will be developed and nurtured in due course.
An anteroom is located off the sanctuary which can be used for bridal parties or as a quiet space for people to sit and reflect.
It is accessed through a sliding door and a separate outside entrance.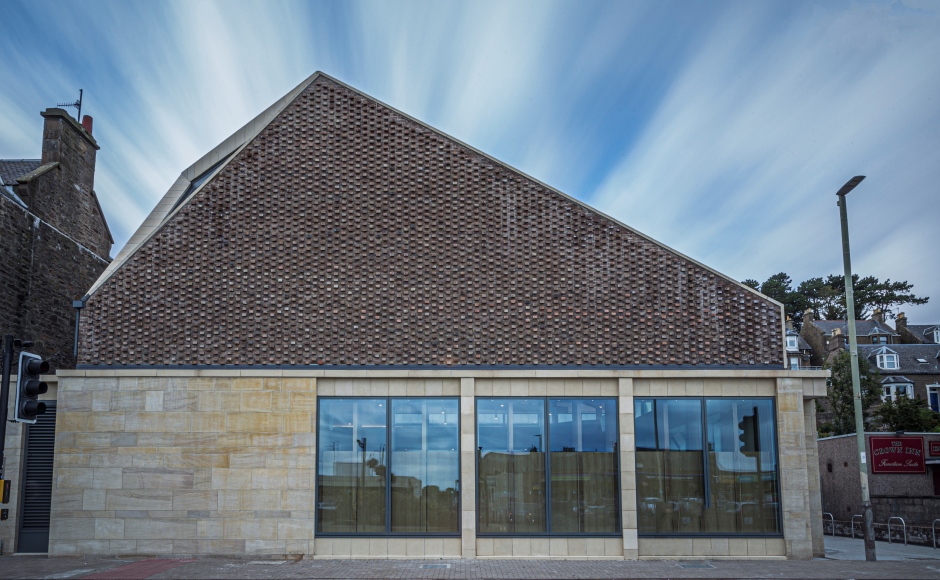 The 8,000 square foot building is equipped with AV equipment, a large kitchen, toilets, storage rooms and offices and has underfloor heating and solar panels on the roof to generate electricity.
A handsome piece of rectangular artwork, designed by pupils from Monifeith High School to commemorate the church's origins, hangs on a wall in the reception area.
Monifieth Parish Church was born out of the amalgamation of three former congregations – Panmure, South and St Rule's - in 2008.
The congregation worshipped in St Rule's while the work on the new building, located on the former site of South Church hall, was underway.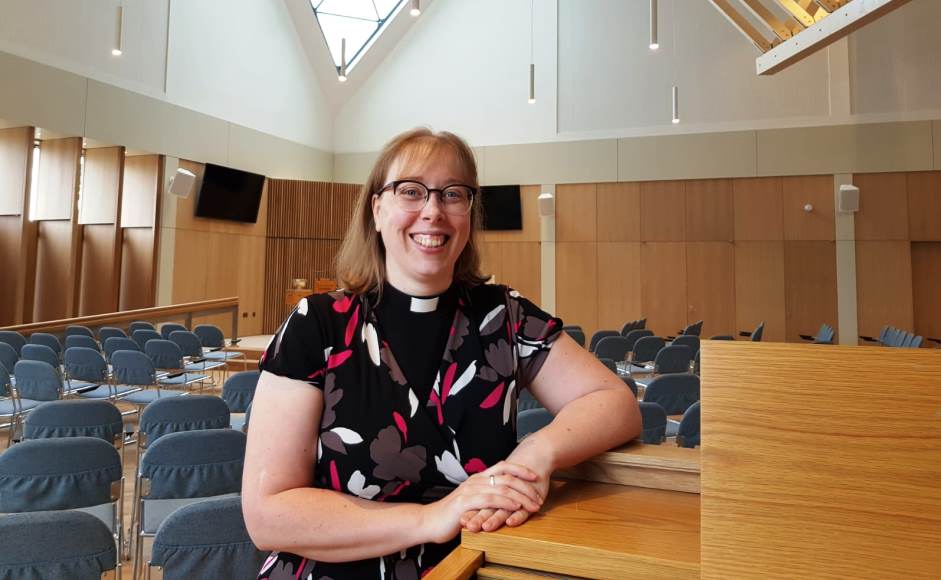 Mrs Reynolds said: "People are very excited about the opening of our inspiring new building in the heart of the community.
"I am really looking forward to getting stuck into ministry and the range of activities that we will be able to accommodate are limited only by our imagination.
"Our old buildings were not suitable for creative purposes so we had to start from scratch.
"Having a clean slate provides so much more opportunity and enables you to dream in a way that was just not possible before.
"I would like to see the church open seven days a week, up to 12 hours a day, and be a space that is safe and welcoming to people of all ages."
Mrs Reynolds said the congregation was already in talks with community groups which have expressed interest in renting space.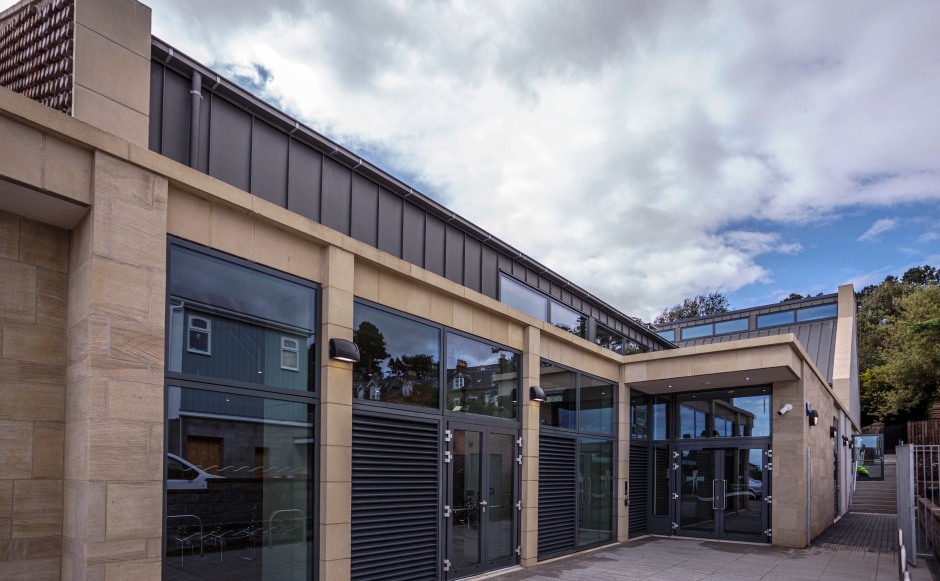 People taking part in the opening service are gathering at St Rule's Church and processing to the new building, led by 1st Monifeith Boys' Brigade pipe band.
Great joy
Mr Sinclair said: "It is exciting to see the opening of the new purpose built centre at Monifieth this weekend.
"This is the result of a long held vision to deliver the Church's message and mission into the 21st century becoming a reality.
"People have looked forward to this day.
"I am delighted to be part of the celebrations and look forward to them finding great joy as they worship together, grow in their faith and reach out to the community."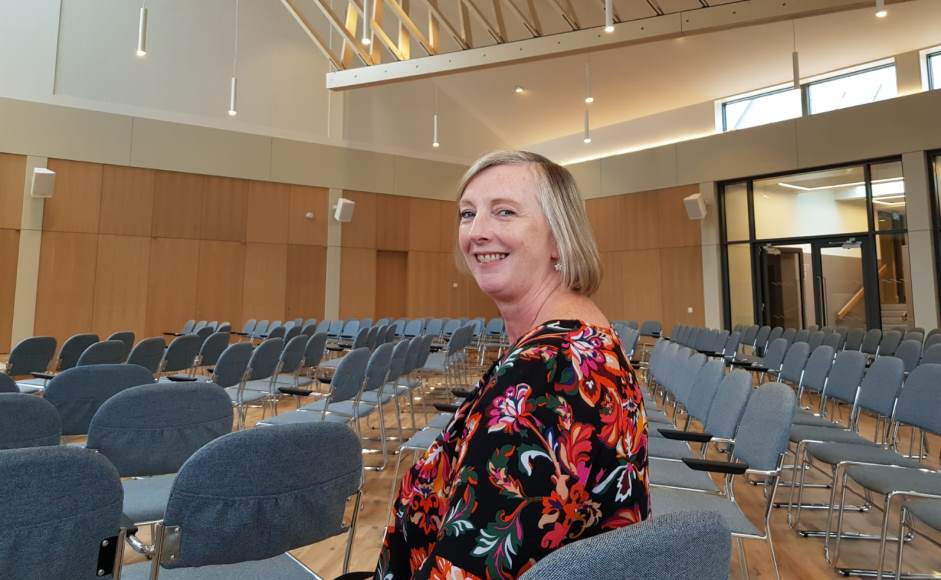 Monifieth Parish Church deputy session clerk, Barbara Burns, said the congregation was "hugely excited" about the future.
"We are delighted that we finally have a wonderful new building to share with the community and we see so many possibilities going forward," she added.
"The official opening tomorrow is just the start and I hope the church will grow from strength to strength.
"It is a huge privilege to have the Moderator preach on the opening day, people are excited that he is coming and I am sure it will be memorable."
Bright and airy
Tricia Inglis, a member of the congregation, said a mark of the Church of Scotland's enduring relevance and impact on Monifeith was reflected in people's dogged commitment to see the project through to fruition.
"I just love this building and hope other people will too and recognise its potential," she added.
The church, decorated in grey and off-white to compliment the wood and ceramics, was designed by Lee Boyd Architects and constructed by Pert Bruce, a firm based in Arbroath.
Work began in early 2017.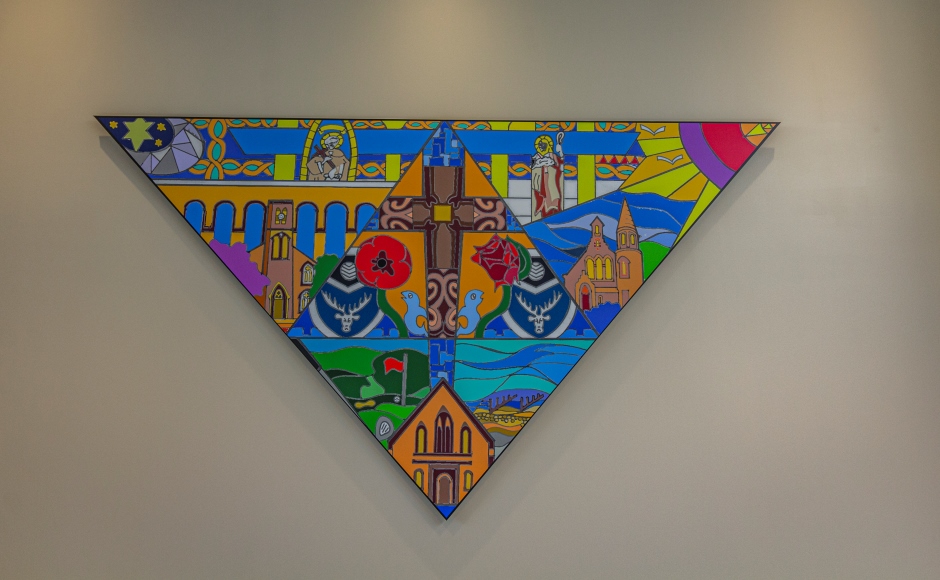 Lead architect, Alan Thomson, said: "We wanted to create a special destination for the congregation, an environment that is accessible, flexible, light and comfortable.
"Church buildings should be vibrant places and the connection with the local community is very important."
It is common for a commemorative plaque to be installed in new buildings.
But the congregation decided instead to have the names of the organisations which contributed to the project written on a wall at the entrance.