Giffnock church member honoured in New Year Honours list
Published on 8 January 2019
Adam Black, a church member at Giffnock South Parish Church in East Renfrewshire, has been honoured for his services to raising awareness of stammering in this year's New Year Honours list.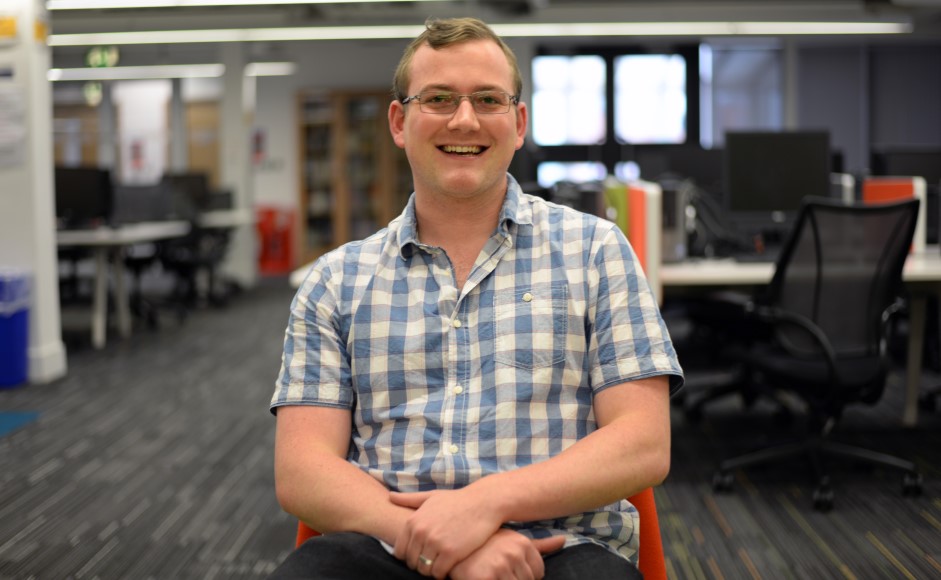 The 29-year-old teacher hopes receiving the Medallist of the Order of the British Empire (BEM) will help him further highlight his quest to raise awareness of people who stammer.
On accepting his award, Mr Black said:
"I'm delighted and honoured that my stammering awareness work has been recognised and that my message is getting out there - embrace your quirks as they make you who you are."
He overcame his own struggles to land his "dream" job working across schools in Glasgow.
During his role, he spends time teaching children across the Glasgow area about stammering and celebrating difference.
The neurological condition, also known as stuttering, is typically recognised by a tense struggle to get words out, often involving hesitations and repetitions.
Rev Catherine Beattie, the minister at Mr Black's congregation of Giffnock South Parish Church, said:
" As Adam's minister, I was delighted for Adam that his hard work has been recognised.
"Adam has been a big part of our church in Giffnock South all of his life, and we are all tremendously proud of all that he has achieved."
Reducing the stigma
In 2017, Mr Black was presented with a British Citizen Award at the Palace of Westminster for his work to reduce the stigma attached to the disability, which affects 1% of the adult population in the UK.
He was also featured in a short documentary produced by the BBC in 2018 highlighting the impact that stammering has had on his life. You can watch the documentary here.
He has also previously spoken out to mark International Stammering Awareness Day which takes part each October.